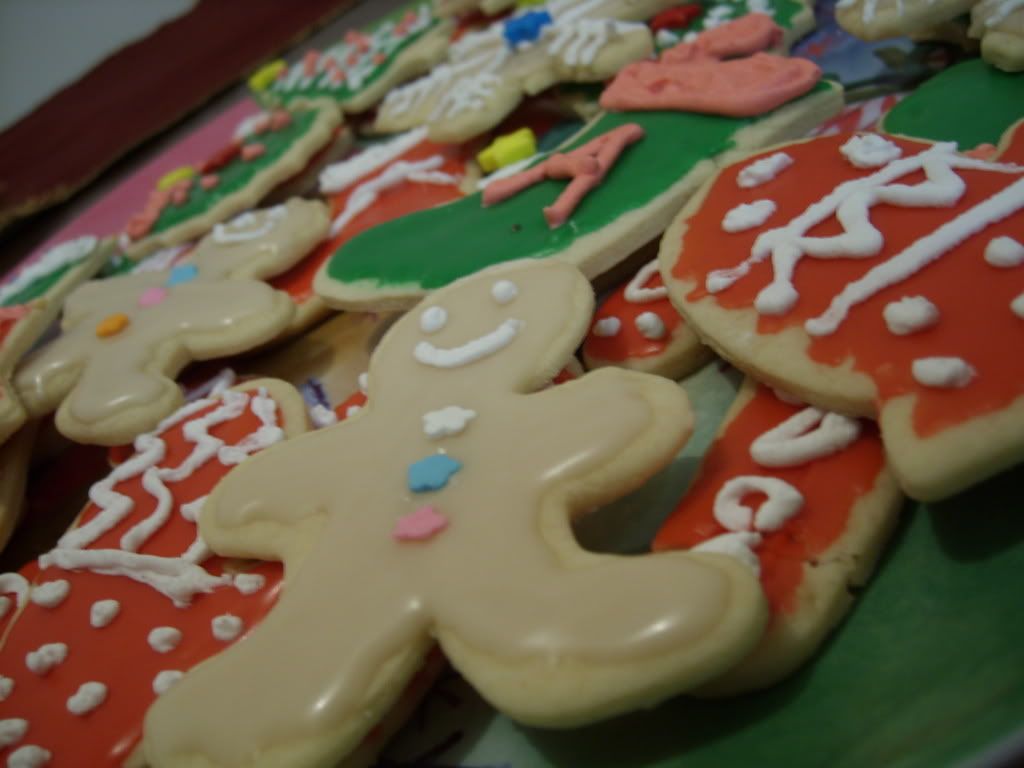 Hi. My name is Danielle, and I have an addiction to sugar cookies. I have been an addict for the last 21 years. Well hey, admitting you have a problem is the first step, right? Right? Oh, you mean you have to
want
to fix the problem? Nevermind.
This is one of those cases in which I am glad Christmas comes only once a year. To me, it's not Christmas until somebody busts these babies out. I'm not sure when exactly it started, but I can always remember either making sugar cookies at Grandma's or somebody bringing them. They have always been a part of the dessert tray. And it doesn't count if they were bought at the store or if they aren't the roll-out kind with icing. It's just not the same.
This year, we weren't going anywhere for Christmas. Why? Oh, that's right, I had to
work
. On Christmas. Yeah. People still get sick and have chest pains on Christmas. Mostly from eating too much turkey/ham/mashed potatoes and drinking too much beer/wine/cider/mulled wine but I digress.
Nevertheless, working did not stop me from pulling out the ol' family recipe and making a batch of these delicious little gems. Except... they weren't delicious. Try flavorless and crunchy. Not buttery and chewy. (WTF?)
So I did what I had never done before. I said screw the family recipe, I'm going to try the one everybody has been raving about -- the Williams Sonoma Sugar Cookie recipe. I had seen this recipe on both
Cast Sugar
and
Good Eats & Sweet Treats
, so I figured it was worth a shot.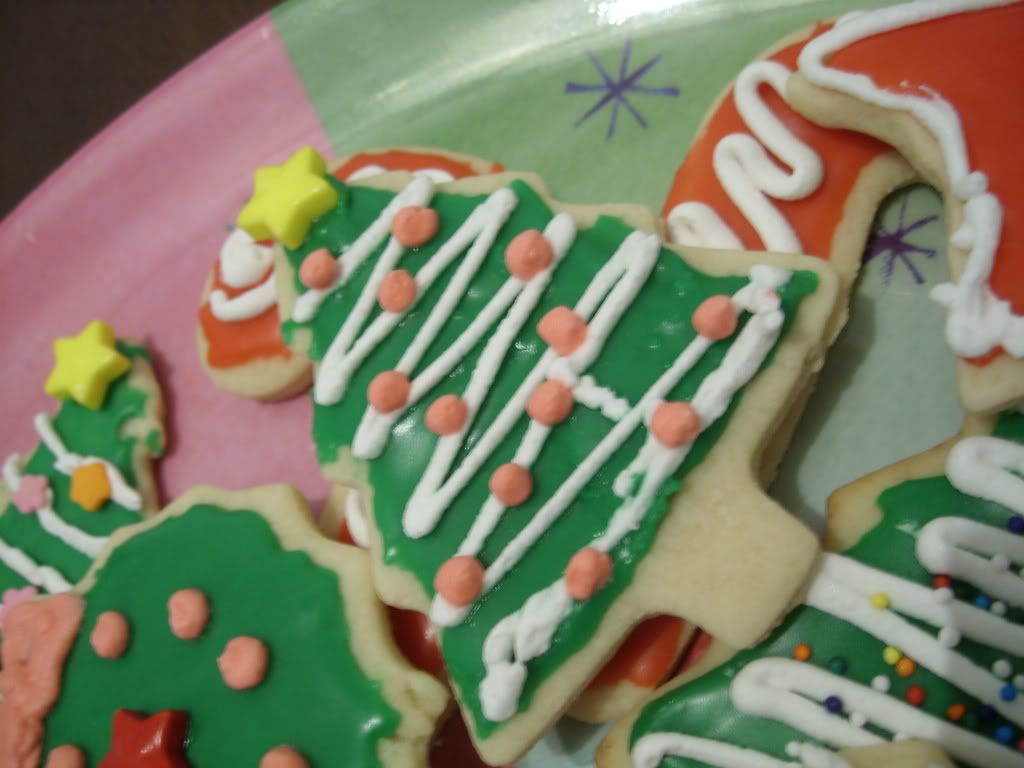 Sugar Cookies
From: Williams Sonoma
1/2 c. unsalted butter, at room temperature
1/2 c. granulated sugar
2 tsp. grated lemon zest (I used vanilla extract instead)
1 large egg
1 -3/4 c. all-purpose flour
1/2 tsp. baking powder
1/4 tsp. salt
Royal icing for decorating (I did use our "family recipe" for the icing, recipe below)
Preheat oven to 350 F.
In a food processor, combine the butter, granulated sugar, and zest and pulse until creamy. Add the egg and pulse 5 or 6 times until fluffy and blended. In a small bowl, whisk together the flour, baking powder, and salt. Add one-third of the flour mixture to the food processor and process until blended, about 45 seconds. Add the remaining flour in two batches, processing after each addition until the dough is smooth.
Turn the dough out onto a well-floured work surface, shape into a ball, and then roll out 1/8-inch thick. Chill the dough for about half an hour. Using cookie cutters, cut the dough into desired shapes. Then, using a spatula, transfer the cutouts to the baking sheets. Gather up the dough scraps, form into a ball, roll out and cut more shapes, and add to the baking sheets.
Bake until lightly browned on the bottom and pale golden on top, 6-8 minutes. Transfer to wire racks and allow to cool on the baking sheets for 5 minutes, then transfer to the racks alone to cool completely.
Decorate the cooled cookies.

Makes: about 24
Icing
"Family" Recipe
Powdered sugar
Milk
Capful of vanilla extract
Food coloring
Mix powdered sugar and milk together in a small bowl until desired consistency. Add vanilla. Add food coloring.
I did try the royal icing on my first "failed" attempt at cookies (with the fam recipe), and I still don't like how hard it gets. That's why I used my mom's mixture on the second round. The icing definitely has more flavor and doesn't get rock hard. (It does firm up, but still stays soft underneath the "crust" it forms.) Although I
did
use royal icing for the piping decor. Check out
Good Eats & Sweet Treats
for the recipe.
And I lowered the baking time on the cookies to about 4-5 minutes so they wouldn't get too brown on the corners.
Delicious!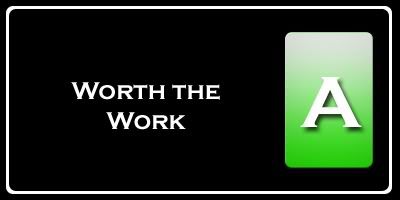 Nutrition Facts
Amount per serving
Calories 99
Calories from fat 38
% Daily Value
Total Fat 4.2g
6%
Saturated Fat 2.5g
13%
Cholesterol 19mg
6%
Sodium 55mg
2%
Total Carbs 13.8g
5%
Sugars 6.8g
Protein 1.3g
Vitamin A 3%
Vitamin C 0%
Calcium 1%
Iron 3%