When I started getting into cooking, my original goal was to try a new recipe each week. I wanted to "expand my horizons" (as my parents would say) and branch out with the different types of food I was eating.
Well, this recipe definitely goes into the "not typically what I eat" category. Actually, it goes into that category for both Adam and I. Upon coming across this recipe in the September issue of Cooking Light, I thought, why not? I'd give it a try.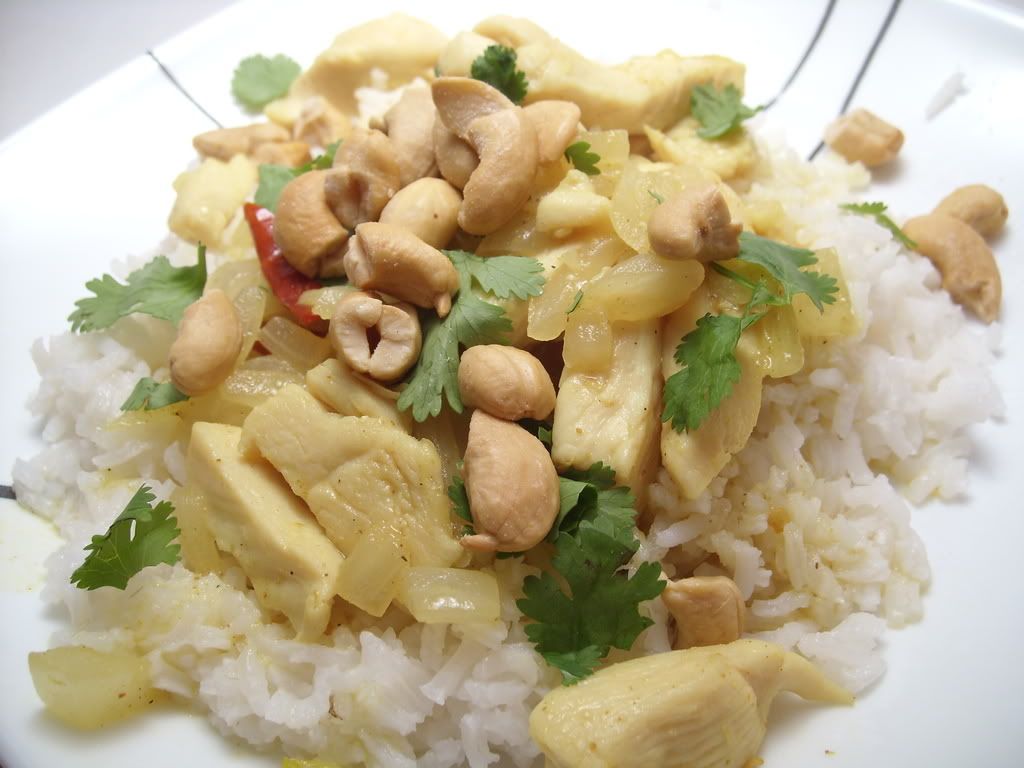 Curried Chicken and Cashews
Sauce:
1/3 cup fat-free, less-sodium chicken broth
3 tablespoons water
1 1/2 tablespoons fish sauce
1 teaspoon sugar
1 teaspoon rice vinegar

Remaining ingredients:
3/4 pound skinless, boneless chicken breast halves
2 tablespoons canola oil, divided
1 1/2 cups vertically sliced onion
1 tablespoon minced peeled fresh ginger
1 tablespoon minced garlic
1 teaspoon Madras curry powder (I used regular curry)
3 small dried hot red chiles, broken in half
1/3 cup chopped fresh cilantro
1/4 cup dry-roasted salted cashews, chopped
3 cups hot cooked short-grain rice
To prepare sauce, combine the first 5 ingredients; set aside.

Cut chicken across grain into 1/4-inch slices; cut slices into 1/2-inch-wide strips. Cut strips into 3-inch-long pieces.

Heat a 14-inch wok over high heat. Add 1 tablespoon oil to wok, swirling to coat. Add half of chicken to wok; stir-fry 2 minutes. Spoon cooked chicken into a bowl. Repeat procedure with 2 teaspoons oil and remaining chicken.

Add remaining 1 teaspoon oil to wok, swirling to coat. Add onion, ginger, and garlic to wok; stir-fry 1 minute or until lightly browned. Add curry powder and chiles; stir-fry 30 seconds. Add sauce and chicken to wok; stir-fry 1 minute. Spoon into a serving dish. Sprinkle with cilantro and cashews. Serve over rice.

Serves: 4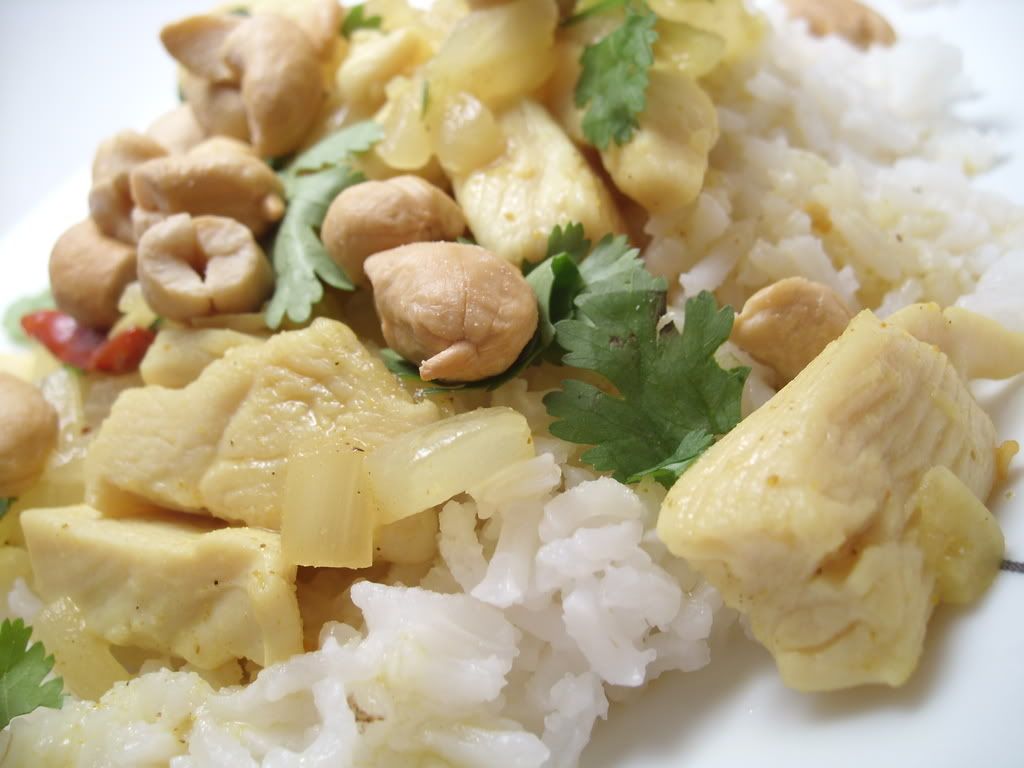 I have to admit, it wasn't our favorite meal. It wasn't bad -- it's actually rated a 4 out of 5 stars on
myrecipes.com
, I just think that we don't really care for food with a strong curry flavor. If that type of food is up your alley, I'd say give it a shot. As for us... I think we'll pass on another round.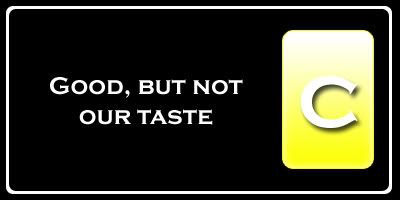 Nutrition Facts
Amount per serving
Calories 736
Calories from fat 126
% Daily Value
Total Fat 14.0g
22%
Saturated Fat 2.0g
10%
Trans Fat 0.0g
Cholesterol 49mg
16%
Sodium 707mg
29%
Total Carbs 121.1g
40%
Dietary Fiber 3.2g
13%
Sugars 3.8g
Protein 29.9g
Vitamin A 2%
Vitamin C 7%
Calcium 6%
Iron 39%