I went to college in a small town. As in really small. As in only around 17,000 people or so. Let's just say that there weren't a ton of nice "sit-down" restaurants to choose from. There were a couple local places, and then there was Ground Round and Applebee's (oh yes, a whole TWO chain restaurants to choose from).
Before I discovered the local places, everytime my parents would come to visit we would go out to Applebee's for dinner. Let's just say that I still have a hard time going there.
The one good thing that did come from Applebee's was their awesome Triple Chocolate Meltdown. The moist chocolate cake surrounding a molten mess of chocolate in the middle. Absolutely fantastic.
I had tried replicating one of those molten chocolately cakes last April with Dorie Greenspan's
Gooey Chocolate Cake
, but I, of course, overcooked them, so no gooey center. Good, but not molten. When I picked up the December issue of Cooking Light, I almost immediately started drooling. Molten chocolate cakes had come back and still looked delicious as ever.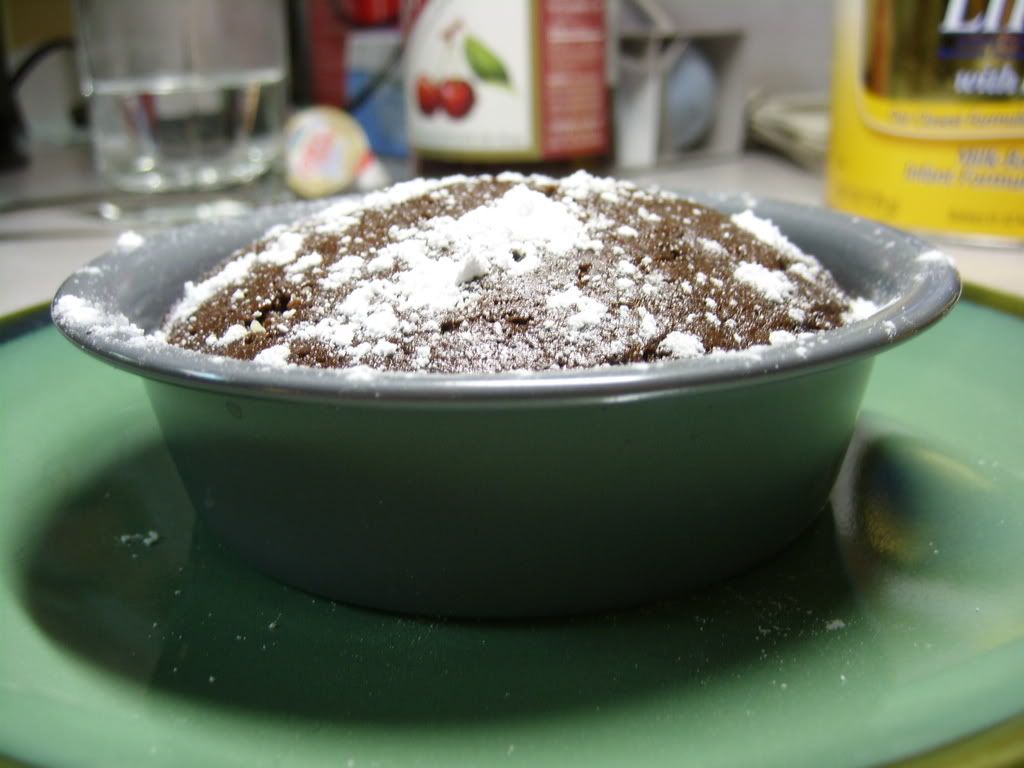 Hot Chocolate Fudge Cakes
3/4 cup all-purpose flour + 5 teaspoons
2/3 cup unsweetened cocoa
1 1/2 teaspoons baking powder
1/4 teaspoon salt
1/4 cup unsalted butter, softened
2/3 cup granulated sugar
2/3 cup packed brown sugar
1 cup egg substitute
1 1/2 teaspoons vanilla extract
2.6-ounce bar dark (71% cocoa) chocolate, finely chopped
2 tablespoons powdered sugar
Lightly spoon flour into dry measuring cups; level with a knife. Sift together flour, cocoa, baking powder, and salt.

Place butter in a large bowl; beat with a mixer at medium speed 1 minute. Add granulated and brown sugars, beating until well blended (about 5 minutes). Add egg substitute and vanilla, beating until well blended. Fold flour mixture into sugar mixture; fold in chocolate. Divide batter evenly among 10 (4-ounce) ramekins; arrange ramekins on a cookie-sheet. Cover and refrigerate 4 hours or up to 2 days.

Preheat oven to 350°.

Let ramekins stand at room temperature 10 minutes. Uncover and bake at 350° for 19 minutes or until cakes are puffy and slightly crusty on top. Sprinkle evenly with powdered sugar; serve immediately.

Serves: 10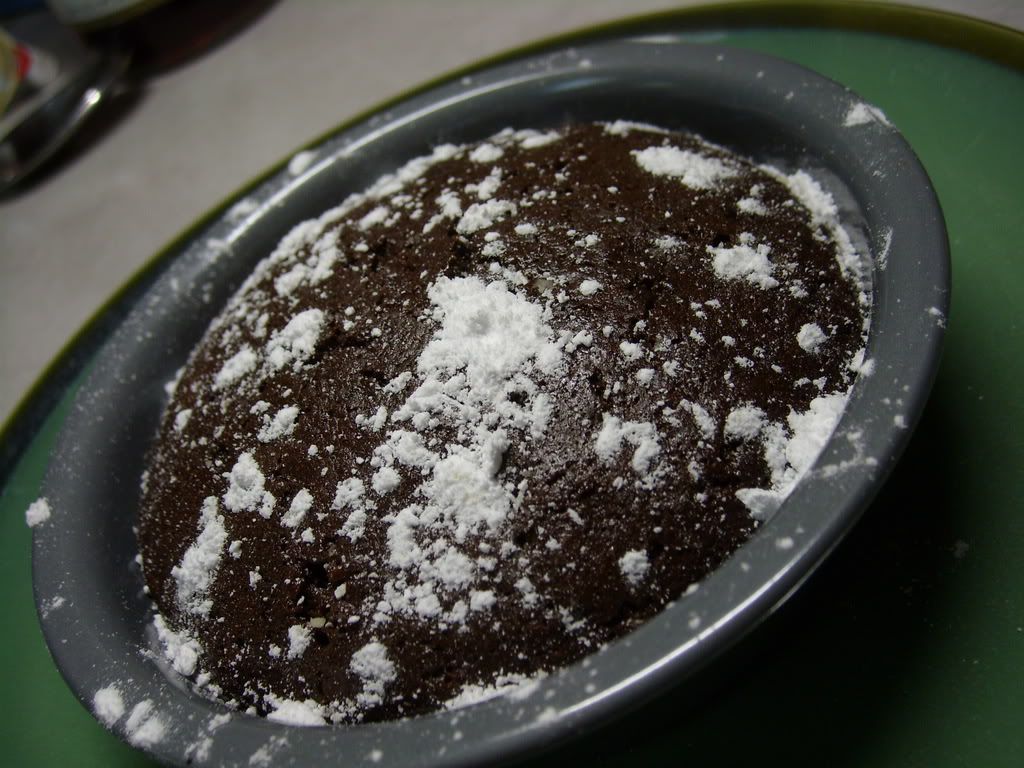 Annnnd once again, I failed at the whole "molten center" concept. The original recipe calls for the cakes to bake for 21 minutes, but many reviews said to cook it for only 19. Knowing my sister's oven cooks hot, I went for the 19 minutes and STILL didn't have that nice gooey middle. How unfortunate.
They were still pretty good cakes though. I would definitely try this recipe again, cooking them even less than 19 minutes -- and making sure to pour a super huge glass of milk.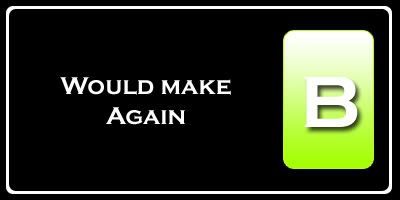 Nutrition Facts
Amount per serving
Calories 250
Calories from fat 77
% Daily Value


Total Fat 8.5g
13%


Saturated Fat 5.1g
25%


Cholesterol 14mg
5%


Sodium 146mg
6%


Total Carbs 40.6g
14%


Dietary Fiber 2.5g
10%


Sugars 28.4g


Protein 5.8g


Vitamin A 5%
Vitamin C 0%


Calcium 8%
Iron 12%