Let me tell you a story about me trying to burn the house down. It involves pork and a wok pan. And two smoke detectors that would not shut up.
Okay, so there may not have been any actual flames (lame, I know) but there was definitely smoke and very loud beeping noises and omgcanyounottelliamjustcookingdinner? all in one go. Oh, not to mention me being clueless about any smoke whatsoever and merrily going about stirring my little pieces of pork.
Oh dear.
But somehow the pork was cooked just fine and I am still indignant about the fact that there was any smoke. Trust me. I know smoke when I see it. Been there, done that. Whatever. Maybe the fact that there's smoke detectors every 3 feet in this house doesn't help either.
Irregardless of
my
cooking ability, this is still delicious. Definitely spicy with a nice touch of sweet from the pineapple and pineapple juice. Yum.
Sweet & Sour Pork Stir Fry with Sesame Ginger Rice
Adapted from: , December 2011
6 ounces
pineapple juice
2 tablespoons
chili garlic paste
3 tablespoons
rice vinegar
3 tablespoons
soy sauce
3 tablespoons
brown sugar
2 tablespoons
cornstarch
2 tablespoons
cooking sherry
1 pound

pork tenderloin

, trimmed, cut into 2-inch pieces
1/2 teaspoon
kosher salt
1/2 teaspoon

ground black pepper

, grated
3 tablespoons

canola oil

, divided
1 tablespoon
garlic
1 teaspoon
ground ginger
8 ounces
frozen broccoli
1 cup
match-stick cut carrots
6 ounces
frozen snow peas
1 bunch

green onions

, cut into 1-inch pieces
1 cup

fresh pineapple

, cubed
3 cups
fat-free, reduced-sodium chicken broth
1 1/2 cups
long grain white rice
2 teaspoons
ground ginger
1 teaspoon
sesame oil
In a small bowl, whisk together the first 7 ingredients (through sherry). Set aside.

Sprinkle the salt and pepper onto the pork tenderloin. Heat a wok or large non-stick skillet over medium-high heat. Add 2 tablespoons canola oil. Cook the pork in two batches until browned, about 5 minutes per batch. Remove pork to a paper towel-lined plate and set aside. Wipe wok out with a clean paper towel.

With the heat still at medium-high, add the remaining canola oil. Add the garlic and ginger, stir frying for 30 seconds. Add the broccoli and cook for 1 minute. Add the carrot and cook for another 2-3 minutes. Add the snow peas and white parts of the green onion, cooking for 1-2 minutes. Toss in the pineapple and reserved sauce mixture. Simmer until sauce thickens, about 2 minutes, continuing to stir. Stir in cooked pork and continue to simmer until heated through, about 2 minutes. Garnish with remaining green portions of green onions.

Meanwhile, bring broth to a boil in a medium saucepan over medium-high heat. Add rice, ginger, and sesame oil, stirring well. Return mixture to a boil. Cover, and reduce heat to medium-low. Cook 15-20 minutes or until rice is tender.
Serves:
6
Apparently, not only do I like to set off smoke detectors, but I also can't read. Instead of adding chili garlic
sauce
, I added paste. Um, yes, definitely a difference. Let's just say our sinuses were very cleared out after we finished eating. (Don't worry, I've adjusted the amount above to be more, shall we say, tolerable.) Despite all my flubs, we still really enjoyed the dish.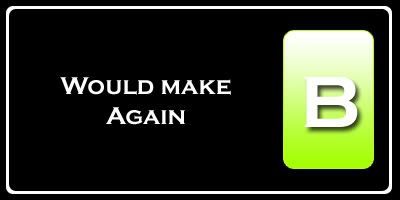 Nutrition Facts
Serving Size 438g
Amount per serving
Calories

460

Calories from fat 100
% Daily Value
Total Fat

11.1g

17%
Saturated Fat

1.7g

8%
Trans Fat 0.1g
Cholesterol

55mg

18%
Sodium 980mg
41%
Total Carbs

60.5g

20%
Fiber

4.0g

16%
Sugars 13.1g
Protein

27.0g

Vitamin A 76%
Vitamin C 115%
Calcium 8%
Iron 25%