I almost always have a nice little line up of dishes just waiting to be shared with you. No joke. I'm pretty sure there's more than I can count on one hand just hanging out, waiting for me to talk about how delicious they are...
Then this come along and cuts in front of all of them. How rude.
I couldn't help myself though. It's just
that.good.
I know you're sitting over there, rolling those eyes of yours, thinking I've gone all detoxy and super health freakish. And yes, detoxy is totally a word. In my dictionary.
Anyhoo, I haven't. Just trying to meet the
#1 goal
I set for myself for this year. (i.e. Eat more fruits and veggies!)
In truth, I kind of forgot about the green monster smoothies as a way to trick myself into eating more spinach. That is until I ran across a different version of a berry green monster smoothie over on
The Spiffy Cookie
. Aha! I need such trickery in my life.
Last time I made a green monster
, I used peanut butter, bananas, and apples, and it was most definitely tasty. But I love berry flavored things way more than banana, and besides, that's all I had hanging around. And berries + almond? Win. Although I love the flavor of almonds way more than chunky bits floating in my smoothie, hence, I opted for extract.
Berry Almond Smoothie
Original Recipe
1

apple,

peeled and cored
(I used a McIntosh)
12 ounces
frozen mixed berries
1/2 cup
1% milk
2 ounces
fresh baby spinach
1 teaspoon
almond extract
Place the apple and frozen berries in a blender. Pulse until a puree starts to form. Add half the milk if it seems to not be mixing well. Add the spinach and remaining milk. Blend until mixture is smooth. Add almond extract. Mix until fully incorporated. If mixture is too runny, you can add ice to thicken it back up. If smoothie is too thick, you can add more milk.
Serves:
2
Wait! Please don't run away now that you know for sure that it has spinach in it. Cross my heart and hope to die... okay, maybe not really, but I swear, you
really
cannot
taste the spinach in this. And it helps that this version isn't green. Just think -- one serving of veggies and about 1 1/2 servings of fruit per ~9.5 ounces (1/2 batch). Beat that V8 (
especially
that fiber content).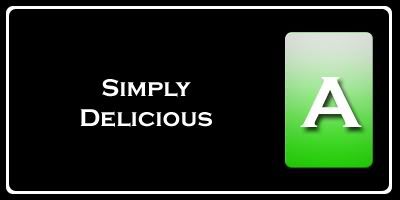 Nutrition Facts
Serving Size 353g
Amount per serving
Calories

173

Calories from fat 14
% Daily Value
Total Fat

1.5g

2%
Saturated Fat

0.38g

2%
Cholesterol

3mg

1%
Sodium 50mg
2%
Total Carbs

38.2g

13%

Fiber

9.1g
36%
Sugars 25.6g
Protein

4.3g

Vitamin A 59%
Vitamin C 83%
Calcium 13%
Iron 10%