Now I'm sure you can tell by my posts I'm not super focused on crazy healthy eating. No, I don't actively go out of my way to eat bad things, but I'm more of a believer of eating things in moderation. I think there is definitely a time and place for everything. Take... a slice of cake. Every day? Bad idea. For your birthday? Probably not such a horrible thing, as long as you're not celebrating a birthday every other day.
However, every once in a while some health-fad food item comes across my path that catches my eye. Such as these Green Monster Smoothies. The core of these smoothies is based on a handful or two of spinach (hence the green color) blended with an array of various fruits, veggies, and other things (such as chocolate and peanut butter). I had heard that these were pretty good -- you couldn't even taste the spinach. Hmmm, now that was one I had to investigate... I know I don't get enough veggies in my diet, so maybe this was a way to trick myself into doing it?
Below is the smoothie mixture I put together, but feel free to check out
Green Monster Smoothies
for more recipes.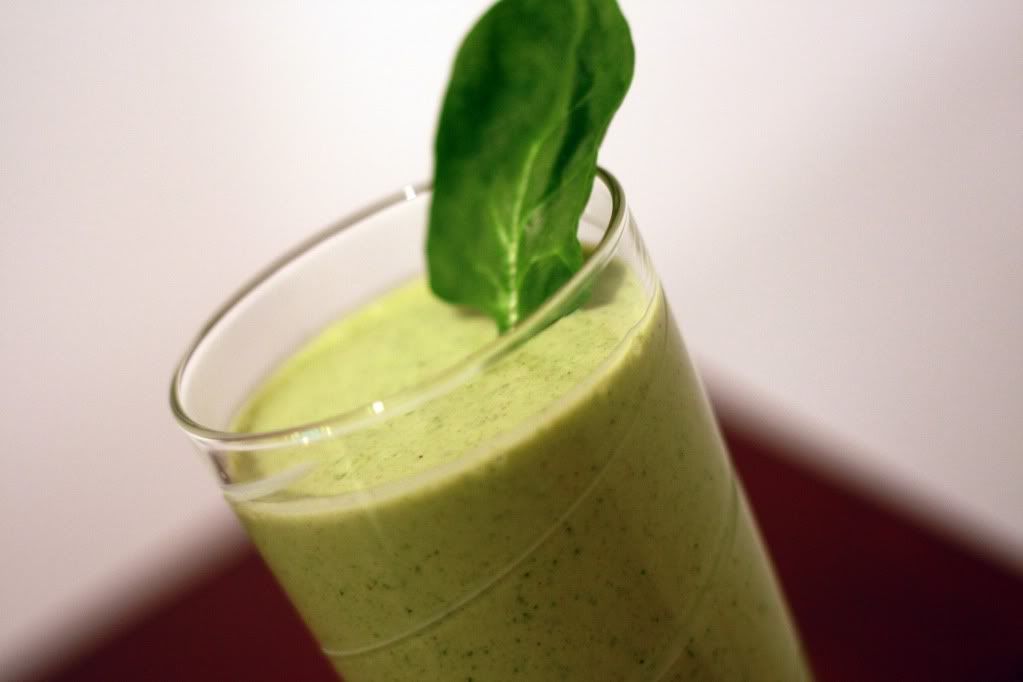 Green Monster Smoothie
1 handful fresh baby spinach
1 Granny Smith apple, diced
1 banana, sliced
2-3 tablespoons peanut butter
1/2 cup 2% milk
several ice cubes
Combine all ingredients in a blender until smooth. Adjust milk or ice cube amount until desired consistency.
Serves: 2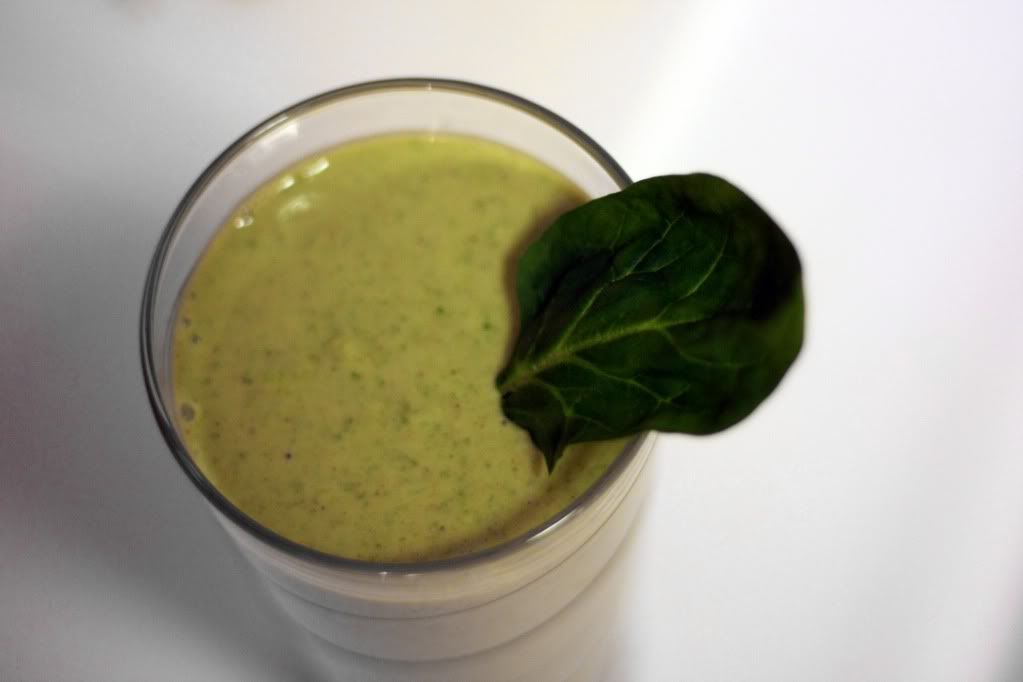 So could I taste the spinach? Actually, surprisingly, no. Although I have to admit the green color was slightly off-putting when I was drinking it. And the skin of the apple didn't quite puree all the way so it was still a little bit chunky.
Would I try it again? Probably, with maybe with less apple and possibly some chocolate milk. (Eh, so much for the healthy part, ha.)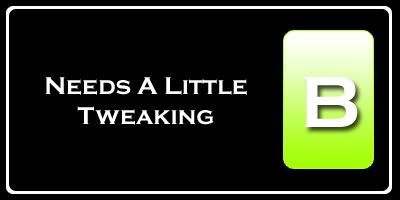 Nutrition Facts
Amount per serving
Calories 216
Calories from fat 87
% Daily Value


Total Fat 9.6g
15%


Saturated Fat 2.5g
13%


Trans Fat 0.0g


Cholesterol 5mg
2%


Sodium 113mg
5%


Total Carbs 29.5g
10%


Dietary Fiber 4.5g
18%


Sugars 19.0g


Protein 7.3g


Vitamin A 32%
Vitamin C 21%


Calcium 10%
Iron 5%