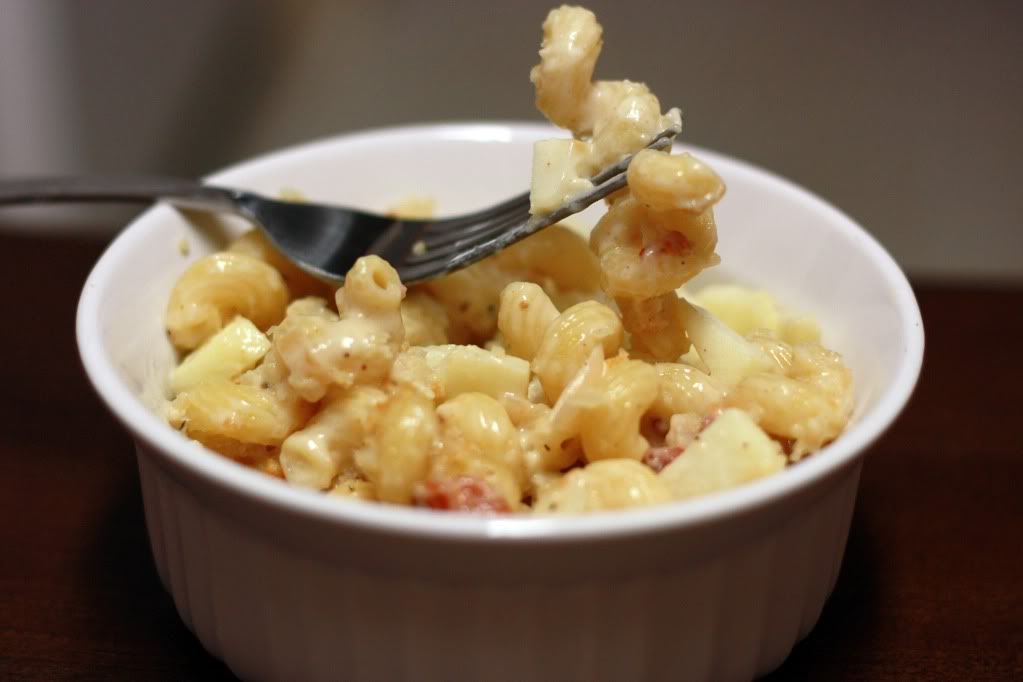 I know, I know,
another
mac and cheese recipe? Well, since it's been pretty hit or miss with the recipes I've come across, I decided to just go at it myself. I basically pulled from several recipes all the different things I liked about each and then gave it my own little twist.
You know it's good when Adam keeps going back for more and then claims it's the best mac 'n' cheese he's ever had. Or maybe he's just being nice... ;)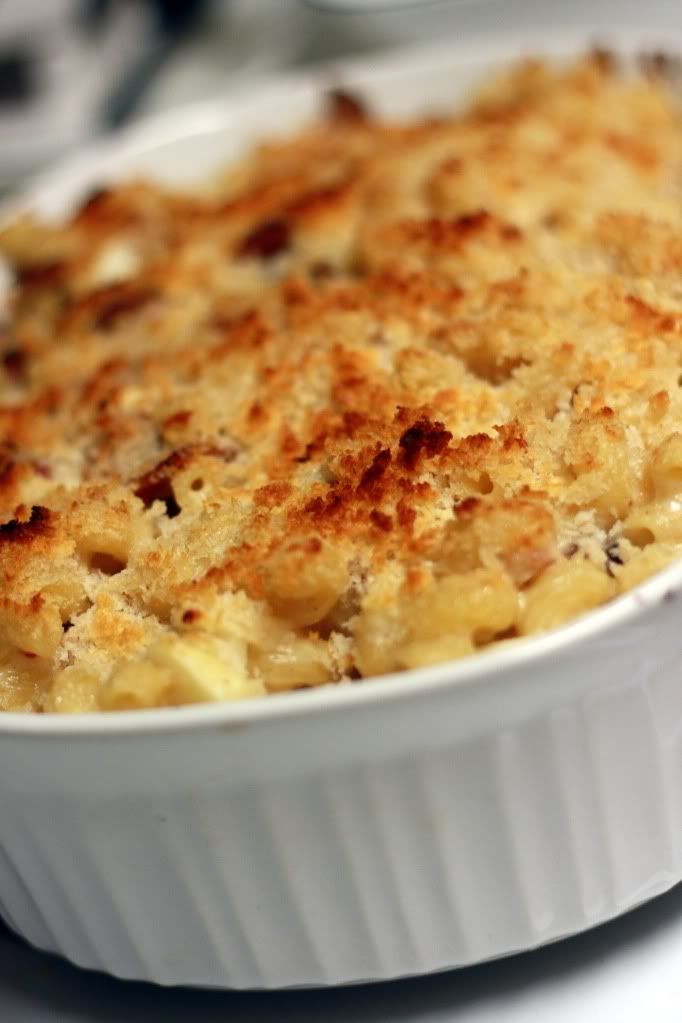 Three-Cheese Macaroni & Cheese with Apples
From: Original Recipe
1 pound cavatappi or other medium-sized pasta
3 tablespoons butter, divided
1 shallot, diced
1/2 tablespoon light brown sugar
1/8 teaspoon white wine vinegar
water, if needed
2 small cloves garlic, minced
3/4 cup 2% milk
3/4 cup heavy cream
3 tablespoons flour
1/4 teaspoon black pepper
1/4 - 1/2 teaspoon red pepper flakes
1/4 teaspoon nutmeg
1/2 teaspoon salt
6 strips bacon, cooked and crumbled
8 ounces mascarpone cheese
1 cup white sharp cheddar cheese, shredded
1/2 cup Parmesan cheese, grated
1 Granny Smith apple, peeled and diced (do this near the end so the apple doesn't brown)
3/4 cup Panko breadcrumbs
Preheat oven to 500 degrees F.
Bring a large saucepan of water to boil over high heat. Add pasta and cook to al dente according to instructions on the box. Drain, and cover with foil to keep warm (if necessary).
In a large saucepan (a wide, shallow 3 quart works well) melt 1 tablespoon butter over medium heat. Add shallots, brown sugar, and vinegar. Sauté until shallots are soft and carmelized, stirring frequently, about 15 minutes. If shallots begin to dry out and brown, add water 1/2 tablespoon at a time. Add garlic and allow to sweat, but not brown, for 5 minutes.
In the same saucepan as the shallot mixture, melt the remaining 2 tablespoons butter. Add milk and cream. Whisk in flour, black pepper, red pepper flakes, nutmeg, and salt. Simmer until slightly thickened, stirring frequently.
In a medium saucepan, combine the mascarpone, cheddar, and parmesan over medium heat. Mix until completely melted and smooth. Add the cheese mixture to the béchamel sauce in the large saucepan and stir until combined. Add the crumbled bacon and noodles, mixing until all the noodles are covered with sauce. Stir in apple.
Pour noodle mixture into a 2 1/2 quart or larger baking dish. Top with breadcrumbs. Bake on top rack for 5 minutes or until breadcrumbs have turned golden. Allow to cool 5-10 minutes.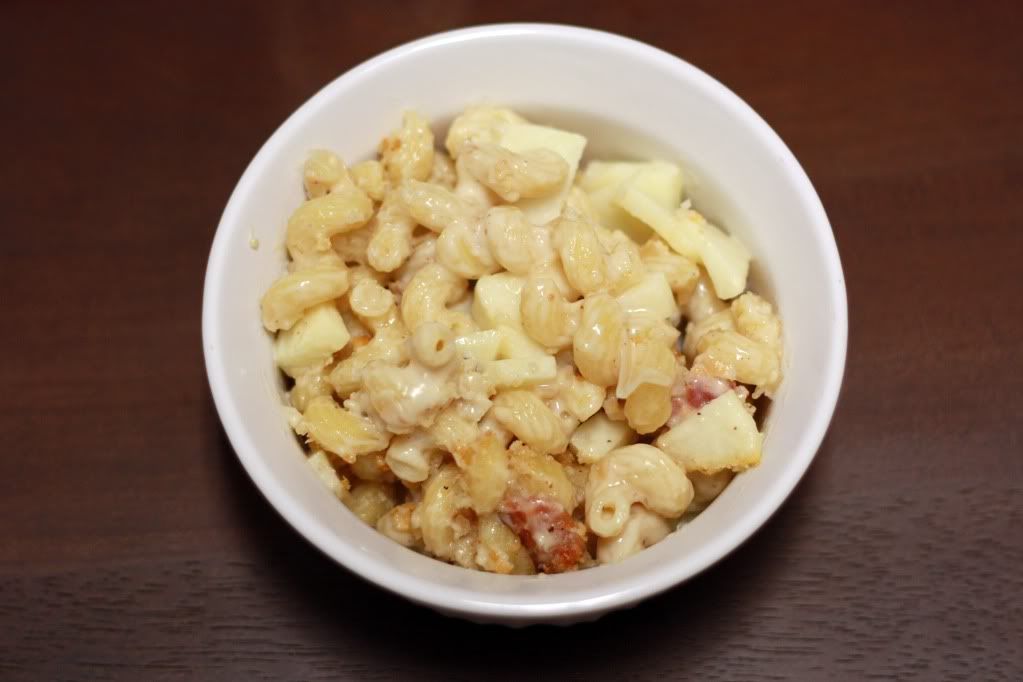 Now I know the whole apple part may be throwing you off a bit. But I promise -- PROMISE you will not be disappointed. Make sure you add them in right before you put this in the oven, you want them to remain crisp and juicy, not soft and mushy when you're eating this. And don't leave the nutmeg out of the sauce, it is absolute key to giving the sauce such a great flavor.
This is definitely not your throw-together-at-the-last-minute type of dish, but it makes enough that the leftovers will be. :) And it is so totally worth it. Adam told me I most definitely have to make this again. I think we
finally
found THE mac 'n' chee recipe. Yay!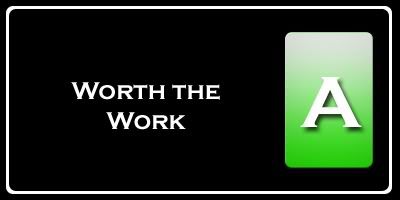 Nutrition Facts
Amount per serving
Calories 565
Calories from fat 237
% Daily Value


Total Fat 26.3g
41%


Saturated Fat 14.3g
71%


Trans Fat 0.0g


Cholesterol 79mg
26%


Sodium 803mg
33%


Total Carbs 58.3g
19%


Dietary Fiber 3.0g
12%


Sugars 5.7g


Protein 24.6g


Vitamin A 14%
Vitamin C 2%


Calcium 30%
Iron 20%