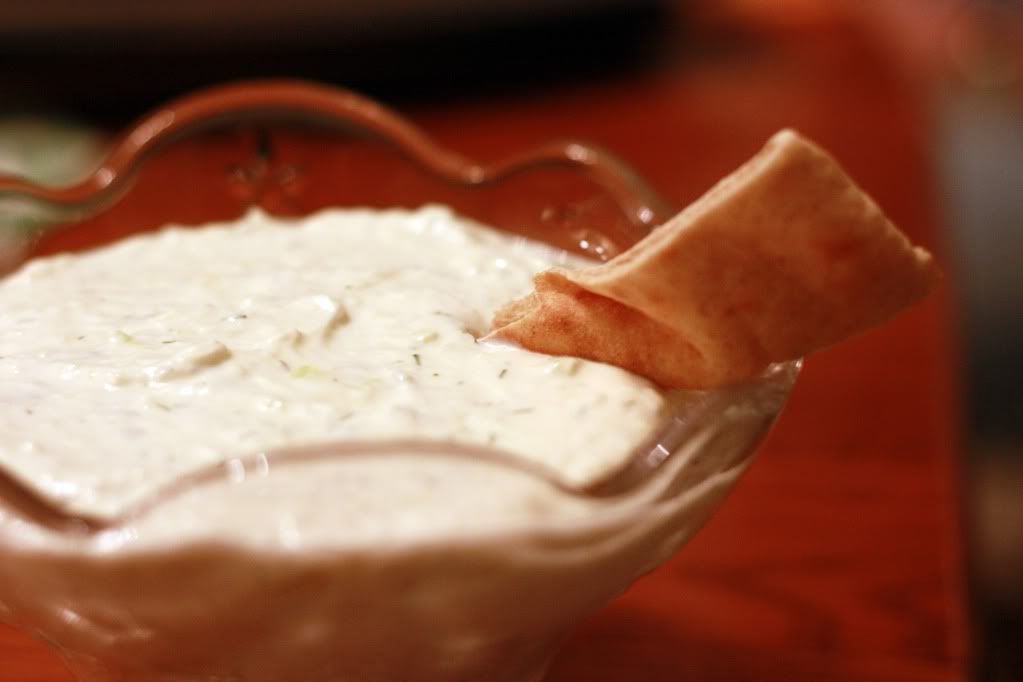 For years now, my sister and I have been saying how we need to make a dictionary of our dad's vocabulary. For example:
"Can you rub a little of that sauce on my back?" Where sauce = sunscreen
or
"Bo-jangles" = Brangelina (during a game of Taboo)
Needless to say, I knew going into making tzatziki that we were going to have some doozies. And of course, he didn't let us down. After several attempts, I believe he settled on tetrazzini. Close enough.
The first time I had this wonderful dip was with my friend Neish at a winery when she came up to visit me back in August. Now, I'm not usually a huge fan of cucumber, but this stuff had me hooked. It's traditionally used as the sauce in gyros and in other Greek dishes. Soo good that I just had to replicate it... even if it WAS 4 months later.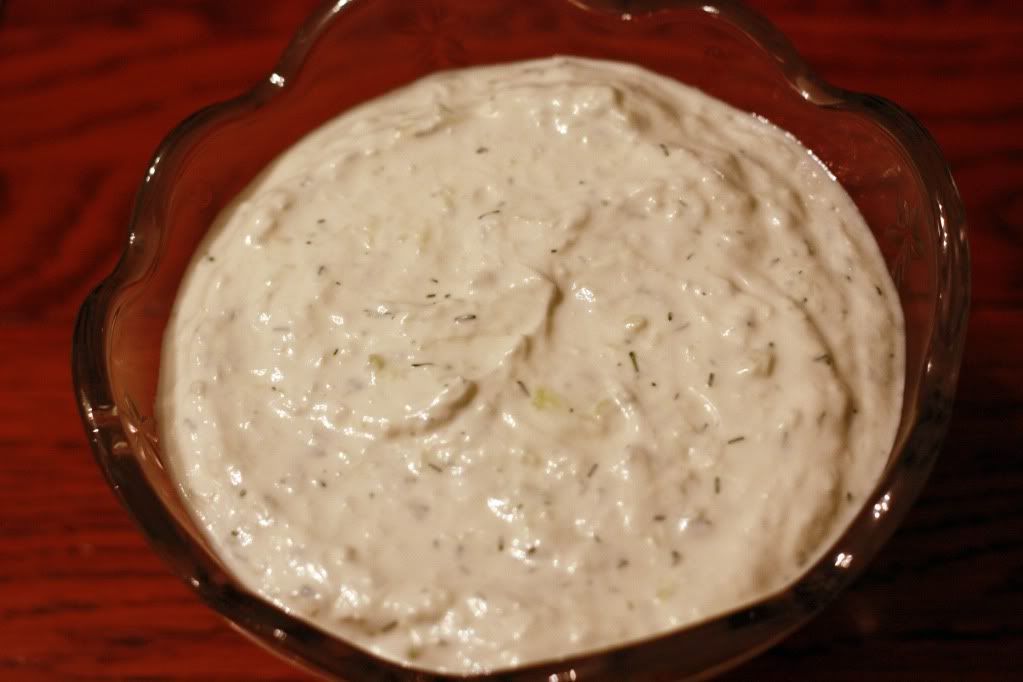 1 pound (1 pint) plain yogurt (whole milk or low fat)
1 hothouse cucumber, unpeeled and seeded
1 tablespoon plus 1/2 teaspoon kosher salt
1/2 cup sour cream
1 tablespoon Champagne vinegar or white wine vinegar
2 tablespoons freshly squeezed lemon juice (1 lemon)
1 tablespoon good olive oil
1 1/2 teaspoons minced garlic
1 1/2 teaspoons minced fresh dill
Pinch freshly ground black pepper
Place the yogurt in a cheesecloth or paper towel-lined sieve and set it over a bowl.
(Or coffee filters in a strainer will also work.)
Grate the cucumber and toss it with 1 tablespoon of kosher salt; place it in another sieve, and set it over another bowl. Place both bowls in the refrigerator for 3 to 4 hours so the yogurt and cucumber can drain.
Greek yougurt can also be used here, no draining necessary.
Transfer the thickened yogurt to a large bowl. Squeeze as much liquid from the cucumber as you can and add the cucumber to the yogurt. Mix in the sour cream, vinegar, lemon juice, olive oil, garlic, dill, 1/2 teaspoon salt, and pepper. You can serve it immediately, but I prefer to allow the tzatziki to sit in the refrigerator for a few hours for the flavors to blend. Serve chilled or at room temperature.
Serves: 40 (2 tbsp per serving)
This was very close to what I had tasted in restaurants (and wineries). Next time I make this (and there will definitely be a next time) I might back off about 1/2 tablespoon on the lemon juice. It wasn't bad, just a little bit stronger of a lemon flavor than I preferred.
Of ALL people to love this dip... little 20 month old Michael. He was so cute dipping his piece of pita bread in the tzatziki, sucking off the dip, and then using the same piece of pita to go back for more. I swear that kid likes the strangest things...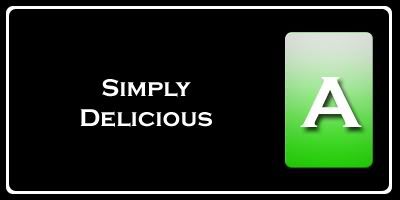 Nutrition Facts
Amount per serving
Calories 19
Calories from fat 10
% Daily Value
Total Fat 1.1g
2%
Saturated Fat 0.6g
3%
Trans Fat 0.0g
Cholesterol 2mg
1%
Sodium 216mg
9%
Total Carbs 1.4g
0%
Sugars 1.0g
Protein 0.8g
Vitamin A 1%
Vitamin C 1%
Calcium 3%
Iron 0%