A couple weeks ago I had my last day at work. :( Come to find out though, not only was my unit having their Christmas party, but the "powers that be" suddenly decided they wanted to open a new unit at a different hospital and wanted our telemetry monitors -- hence, they shut down our unit. (They are completely closing the entire hospital by the end of the month, so it wasn't such a HUGE shock.)
Anyway, as usual there was all kinds of fun and new things for me to try. Pittsburgh has strong eastern European roots, which means lots of new ethnic dishes I have never heard of much less know how to pronounce. Kielbasa, while not totally unusual, is not something I've really ever tried before coming to Pittsburgh. One of the nurses had brought in a tasty Sweet and Spicy Kielbasa dish, and after hearing how easy it was to make, decided I had to try it myself.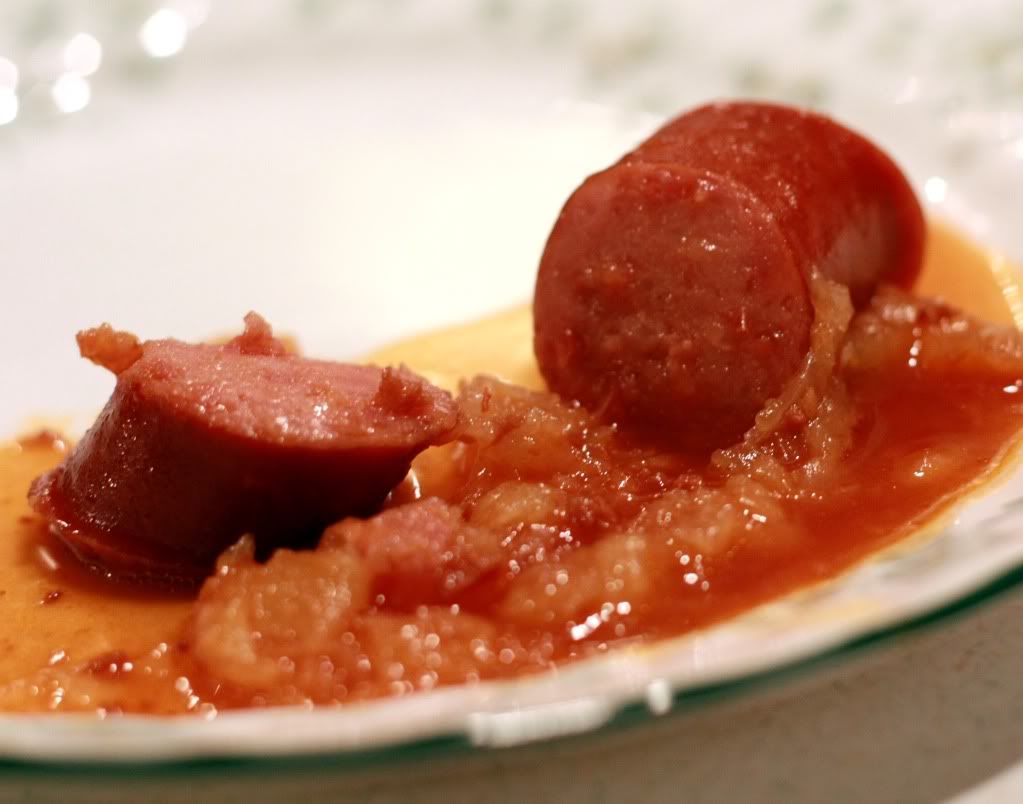 Sweet and Spicy Kielbasa
From: Malissa Guzik
1 package of Polish Kielbasa
1 cup brown sugar
1 can of crushed pineapple
1 can of chili sauce
Slice the kielbasa into 1 - 1 1/2" pieces.
Combine sugar, pineapple, and chili sauce in crockpot. Add kielbasa. Turn crockpot on Low for 5+ hours (it keeps well sitting all day for people to munch on).
Serves: 20 (1" pieces)
Talk about an easy meal. Slice, mix, and forget about it until you're ready to eat.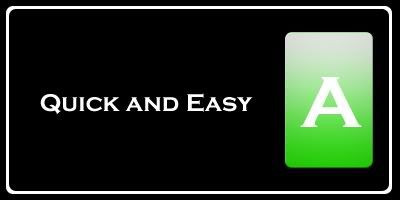 (I have to apologize for my lack of and crappy pictures. I don't have a light box at my parents' and the lighting wasn't the best.)
Nutrition Facts
Amount per serving
Calories 87
Calories from fat 37
% Daily Value
Total Fat 4.1g
6%
Saturated Fat 1.4g
7%
Trans Fat 0.0g
Cholesterol 16mg
5%
Sodium 874mg
36%
Total Carbs 9.9g
3%
Dietary Fiber 7.9g
32%
Sugars 8.4g
Protein 3.2g
Vitamin A 1%
Vitamin C 43%
Calcium 1%
Iron 3%