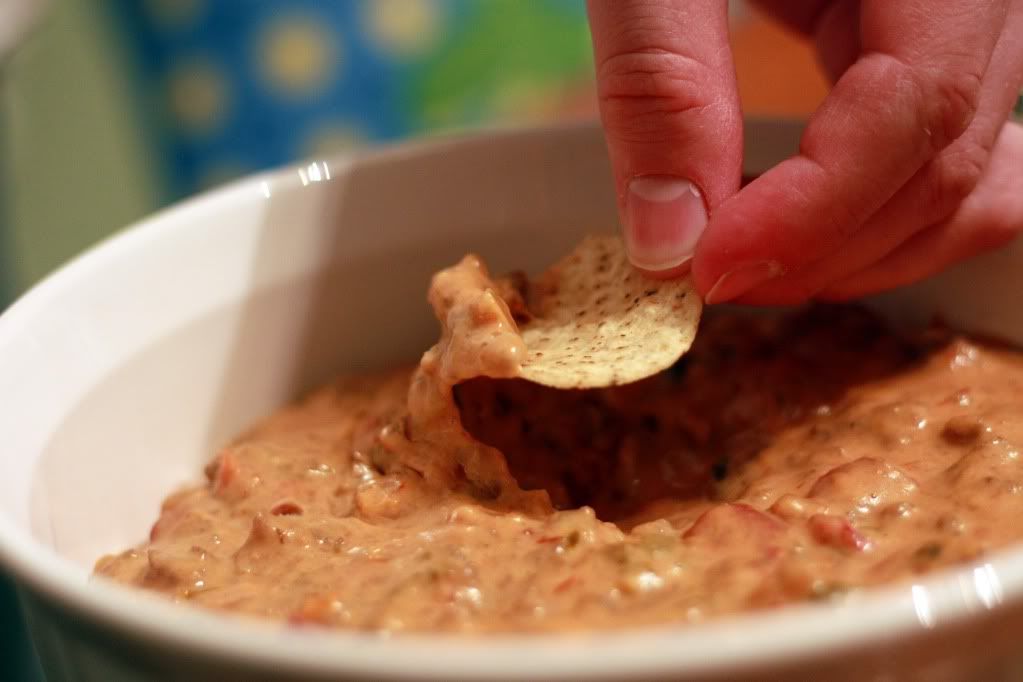 And last but not least in the New Year's Eve-ie Series, is the Ugly Dip. Rightfully named, I think, as it's a hodge-podge of gound beef, gooey cheese, salsa, and soup all mixed into a delightfully messy concoction.
I also got this recipe from a nurse from work a couple months back. And yes, this is actually like the 5th time I've made this, I just keep forgetting to take pictures. It's not easy to try and make something look half way appetizing that has Ugly in it's name to begin with. So don't discriminate just because it's not pretty... this is usually always one of the first things gone when I make it.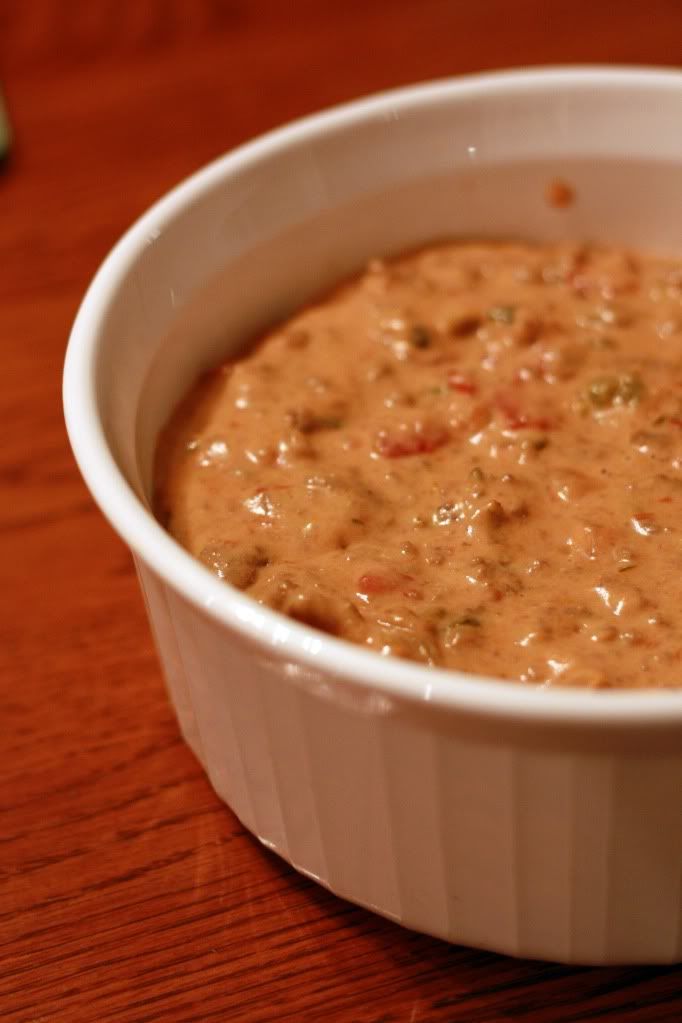 Ugly Dip
From: Christina Strueve
1 - 1 1/2 pounds ground beef
12 ounces Velveeta cheese
1/2 can cream of mushroom soup
1/2 jar salsa
In a large saucepan over medium high heat, brown and crumble ground beef, drain fat.
Lower the heat to medium and add the remaining ingredients to the saucepan. Allow the cheese to melt, stirring occasionally.
Serve with tortilla chips.
Serves: 12 (about 2 tbsp per serving)
My mom was in absolute shock this year when an hour to two before dinner she asked what all we needed to do to get started on dinner, and we told her nothing really could be made ahead and it all took about 5-10 minutes to throw together. (We had already thrown the kielbasa in the crockpot and had started draining the cucumber and yogurt for the tzatziki at this point.) She really didn't know what to do with herself. So she frosted my sister's cake for me. :)
Honestly though, this was one of the easiest and quickest New Year's Eve-ie meals we've ever thrown together. Each appetizer/dip only took maybe 10 minutes max of work time, although a few had some considerable rest time involved as well. I highly recommend trying this style of eating next time you have a special occasion or get-together!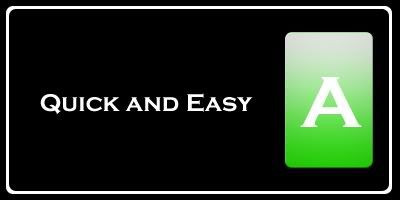 Nutrition Facts
Amount per serving
Calories 172
Calories from fat 84
% Daily Value


Total Fat 9.3g
14%


Saturated Fat 5.2g
26%


Trans Fat 0.0g


Cholesterol 56mg
19%


Sodium 659mg
27%


Total Carbs 5.0g
2%


Sugars 3.1g


Protein 16.6g


Vitamin A 8%
Vitamin C 1%


Calcium 14%
Iron 9%