It's that time again! So far I've turned
Dark Chocolate Cupcakes with Oreo Raspberry Glaze
into
Chocolate Dipped Chocolate Raspberry Cupcakes
,
Penne Alla Vodka
into
Creamy Penne Alla Vodka
, and some
Spicy Garlic Lime Chicken
into
Spicy Garlic Lime Chicken Handpies
. Up next on the list are what I proclaimed to be the most
amazing
burgers ever --
Ginger Teriyaki Burgers
.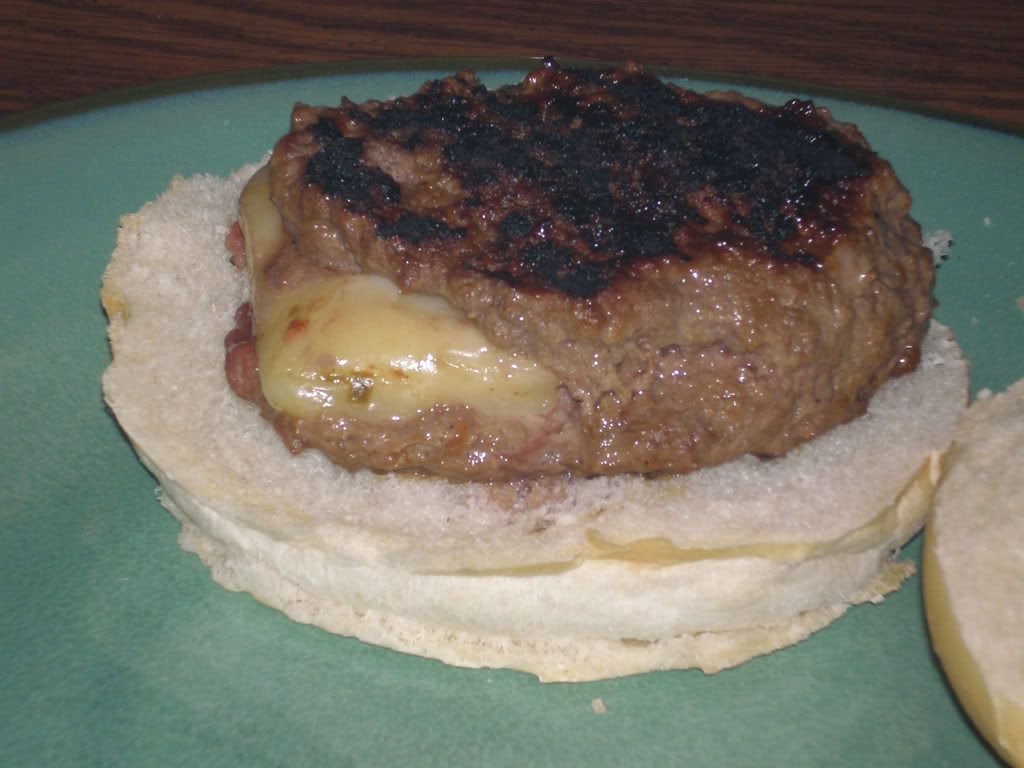 These burgers were not only made out of beef with a ginger teriyaki sauce mixed in, but also had a slice of pepper jack cheese nestled in the middle. Yum. Although today, I probably wouldn't label them as the "best burger
ever
", but they are pretty good. I think I was just so excited that I actually came up with my first truly unique recipe.
When it came to re-creating this dish, I knew right away I wanted to switch from ground beef to ground turkey to let the flavor of the sauce come through a bit more. While they go well together, the beef has a heavy enough flavor on its own that it somewhat overpowers and mutes the sauce. This time around I wanted that sauce to shine.
As I kept turning this recipe over in my mind trying to figure out how to change it, I decided I wanted to have it lean more towards Asian-inspired rather than American. I used the classic Char Siu Bao (Chinese BBQ pork buns) as an inspiration to wrap the flavored turkey inside a bun rather than between two halves of one. And it is so.good. I love that the buns are slightly sweet while the sauce reminds me of hibachi grill restaurants that I love so much.
Ginger Teriyaki Turkey Buns
Buns adapted from:
Sauce adapted from:
2 tablespoons
sugar
1/2 cup
very hot water
2 teaspoons
vegetable oil
1/3 cup
milk
2 1/4 teaspoons
instant yeast
2 cups
all-purpose flour
1

egg yolk

, lightly beaten
1 teaspoon
sugar
2 teaspoons
water
1 pound
ground turkey
1/4 cup

onion

, roughly chopped
1 clove
garlic
1/8 teaspoon
ground ginger
1 1/2 tablespoons
lemon juice
4 1/2 tablespoons
soy sauce
1 tablespoon
Teriyaki sauce
1/4 teaspoon
sugar
1/4 teaspoon
white vinegar
In a large bowl, stir together 2 tablespoons sugar and hot water. Let sit until sugar has completely melted (may need to put in the microwave for a few seconds). Add oil and milk. Allow mixture to cool to 110-115 degrees F. Add yeast and stir well. Cover with a towel and let sit for 10 minutes in a warm, draft free spot. Mixture should be foamy on top when ready.

Stir in flour with a wooden spoon until the flour is mostly incorporated and the mixture looks shaggy. Knead dough by hand until no longer sticky, about 5 minutes. Transfer to a lightly oiled bowl, turning once to coat. Cover with a towel and let rest in a warm, draft free area until doubled in size (25 minutes).

Preheat oven to 400 degrees F. Line a baking sheet with parchment paper and set aside.

Meanwhile, brown the ground turkey in a large skillet over medium heat until no pink remains. Remove from heat & drain.

Combine the onion and next 5 ingredients (through Teriyaki sauce) in a food processor. Process until smooth. Pour sauce over ground turkey, tossing to make sure all the turkey is coated.

Divide dough into 6 equal portions. Flatten each section into a 4-5 inch round, leaving the center thicker. Add about 2 2/3 ounces (about 4 tablespoons) filling to the center of each disk, then fold the ends over each other. Seal the seams well. Place buns seam-side down on the baking sheet.

In a small bowl, whisk together the egg yolk, 1 teaspoon sugar, and 2 teaspoons water. Brush egg wash over each bun. Bake for 15-20 minutes, or until buns are golden brown.
Yields:
6 buns
My first attempt at these sweet little buns was a disaster. Actually, I think it was my first failed yeast dough. After 2+ hours the dough had barely risen, definitely not "tripled in size" as it was supposed to. And of course, it was well past time we should have eaten, sooo it ended up being pizza night. But I knew this was the way I wanted to go, not to mention I still had turkey sitting in the fridge. A few nights and a new recipe later, and we had success. I was a little hesitant with using the recipe I did as it had such a short rise time compared to the other recipes I had come across, but trust me, it works.
You could also go the steaming route, which seems to be a bit more popular with Char Siu Bao, but seeing as I don't have the right equipment, baked it was. (And anyways, I think the baked version replaces hamburger buns a little better.) Either way, these will be delicious.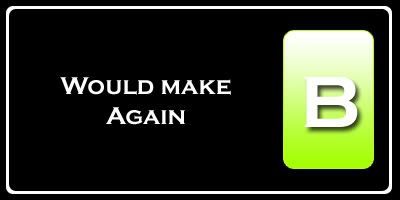 Nutrition Facts
Amount per serving
Calories

395

Calories from fat 117
% Daily Value
Total Fat

12.9g

20%
Saturated Fat

3.4g

17%
Cholesterol

113mg

38%
Sodium 882mg
37%
Total Carbs

40.5g

14%
Dietary Fiber

1.7g

7%
Sugars 6.8g
Protein

27.5g

Vitamin A 1%
Vitamin C 4%
Calcium 5%
Iron 22%