I have a soft spot when it come to Puerto Rican food, I don't know why. 9 times out of 10 I stay away from greasy fried food
but
when it happens to come from Puerto Rico, I'm all over it. Can we say alcapurrias and tostones? There's just something about the flavor of the food that I just can't get anywhere else, well, especially with where I live now (let's be honest, I'm still searching for a good
Mexican
restaurant).
Not all Puerto Rican food is fried. In fact, one of my favorite dishes ever is the Puerto Rican version of
Arroz con Pollo
, which is just a simple rice and chicken dish. Most of the Puerto Rican food I've attempted in the past I've had before, either in Puerto Rico or cooked by my old roommate who is from there. This was a first for me. I'm not sure how I ran across this recipe, or one like it, but it inspired me to go out and buy a can of pigeon peas with the thought that I would make this some time in the distant future.
But that can just sat there and tormented me. Every single time I opened my pantry. I held off though, as my imported-straight-from-Puerto-Rico-through-my-friend-sofrito supply is starting to dwindle. Then came last night. I realized I hadn't checked my dinner recipe close enough and it needed hours for dough to rise. Yeah, not happening. What did I have? Or better yet, what did I feel like? And then there was the can. All I needed was bacon, easy to do as the husband goes right by the grocery on his way home. Done. Totally not a decision I regret.
1/2 pound
bacon
3 tablespoons
bacon drippings
2 cups
medium-grain rice
4 cups
water
1/2 cup

sofrito

(green, not red)
1 (15 ounce) can

pigeon peas

, rinsed and drained
1 packet
sazón with achiote and culantro
In a dutch oven (or large pot), cook the bacon over medium heat until done, but not crisp. Remove from pan and crumble. Discard all but 3 tablespoons of bacon drippings. (If you do not have 3 tablespoons of drippings you can substitute with vegetable oil.) Add all the ingredients (including crumbled bacon) to the dutch oven, giving it a quick stir. Do not stir after this point. Turn heat to medium high and bring to a boil. Allow water to be absorbed (no water remaining on top of the rice), give a gentle stir, then cover and reduce heat to low. Cook in 10 minute increments, checking to see if the rice is done after each.
Serves:
6
There are variations upon variations of this recipe, so I just picked and chose the parts I liked. You could easily add capers, olives, onions, or even tomato sauce. Or substitute out the bacon for diced ham or salt pork. Any way works. It's the sofrito, rice, sazón, and pigeon peas that make the basis for this dish. All of the recipes I came across call for vegetable oil to be used in lieu of the bacon drippings, but I decided to go with what I already had going on. I think using the bacon drippings gives the rice and pigeon peas a nice subtle smoky flavor that you wouldn't get otherwise. And let me tell you -- De-licious.
Oh, and don't worry if you get some crispy rice on the bottom of your pan -- it's supposed to happen and can actually be tasty.
I'm not sure I like this dish
quite
as much as my beloved Arroz con Pollo, but it sure ranks up there pretty high.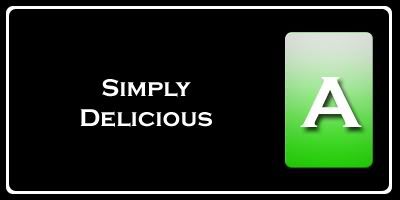 Nutrition Facts
Amount per serving
Calories

593

Calories from fat 218
% Daily Value
Total Fat

24.2g

37%
Saturated Fat

5.2g

26%
Cholesterol

42mg

14%
Sodium 1228mg
51%
Total Carbs

67.3g

22%
Dietary Fiber

6.4g

25%
Protein

25.6g

Vitamin A 0%
Vitamin C 6%
Calcium 4%
Iron 19%