Tuesday nights around here have become pierogie night. No, I'm not crazy enough to make those things week in and week out, but we have found
a place
that makes them homemade for $0.25 a pierogie. Seriously. You really can't beat that, especially when everything is made in-house (not some store-bought Mrs. T's -- that's right, I'm looking at you McFadden's). And they have an awesome beer selection, which keeps Adam happy (eh, who am I kidding, he's the reason we go in the first place).
Every once in a while we venture away from the pierogies and order something else. Sometimes it's the brisket, but other times we go for the pulled pork tacos. So, no surprise when Adam suggested a few weeks ago that I try replicating those tacos at home. I was a bit leery as I actually haven't had them in a while, so I was struggling with what flavors exactly I was dealing with. So I stopped trying. Instead of trying to duplicate a dish I hadn't had in a while, I decided to just go for some regular ol' pulled pork tacos, nothing fancy.
Pulled Pork Tacos
Adapted from: , February 2009
2 cups
salsa
2 tablespoons
chili powder
2 tablespoons
dried oregano
2 tablespoons
unsweetened cocoa powder
2 1/2 pounds

pork shoulder (pork butt)

, trimmed
10

(6-inch)

flour tortillas
1/2 cup

fresh cilantro

, chopped
3/4 cup
low-fat sour cream
In a medium bowl, mix together salsa, chili powder, oregano, and cocoa powder. Pour into a 4-6 quart slow cooker. Slice the pork in half, then place in the slow cooker, turning to coat.

Cook, without raising the lid, for 7-8 hours on low (or 4-5 hours on high), or until pork is tender and pulls apart easily. Shred the pork with two forks and stir into the cooking liquid.

Warm the tortillas in the microwave covered with a damp paper towel for 30 seconds. Serve tacos topped with the cilantro and sour cream.
Serves:
5
Maybe I should have gone for fancy. While these weren't bad, they just left a lot to be desired. I'm not sure if I just had too much sour cream on mine, but I was struggling to find the flavor in the pulled pork. It just wasn't doing it for me. The sauce needs a little something-something to wake it up a bit, because the salsa/oregano/cocoa powder combo just wasn't cutting it. Maybe some jalapeños? A little cayenne pepper? I'm not sure, but I know I will not be making this exact recipe again, which is too bad considering this took all of maybe 5 minutes to throw together and smelled delicious while cooking.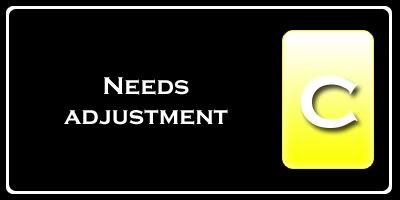 Nutrition Facts
Amount per serving
Calories

665

Calories from fat 224
% Daily Value
Total Fat

24.9g

38%
Saturated Fat

10.1g

50%
Cholesterol

224mg

75%
Sodium 823mg
34%
Total Carbs

33.4g

11%
Dietary Fiber

7.2g

29%
Sugars

4.0g

Protein

77.0g

Vitamin A 33%
Vitamin C 11%
Calcium 19%
Iron 30%