I can't believe Easter is already here. I keep thinking "oh Easter comes really late this year", and suddenly, it's "really late". Time to rustle up some recipes for that infamous Easter dinner.
First things first. You have to start the day out right with a good breakfast. Because it's not like you're going to be chowing down on chocolate bunnies and sugary egg candy later. Um, yeah.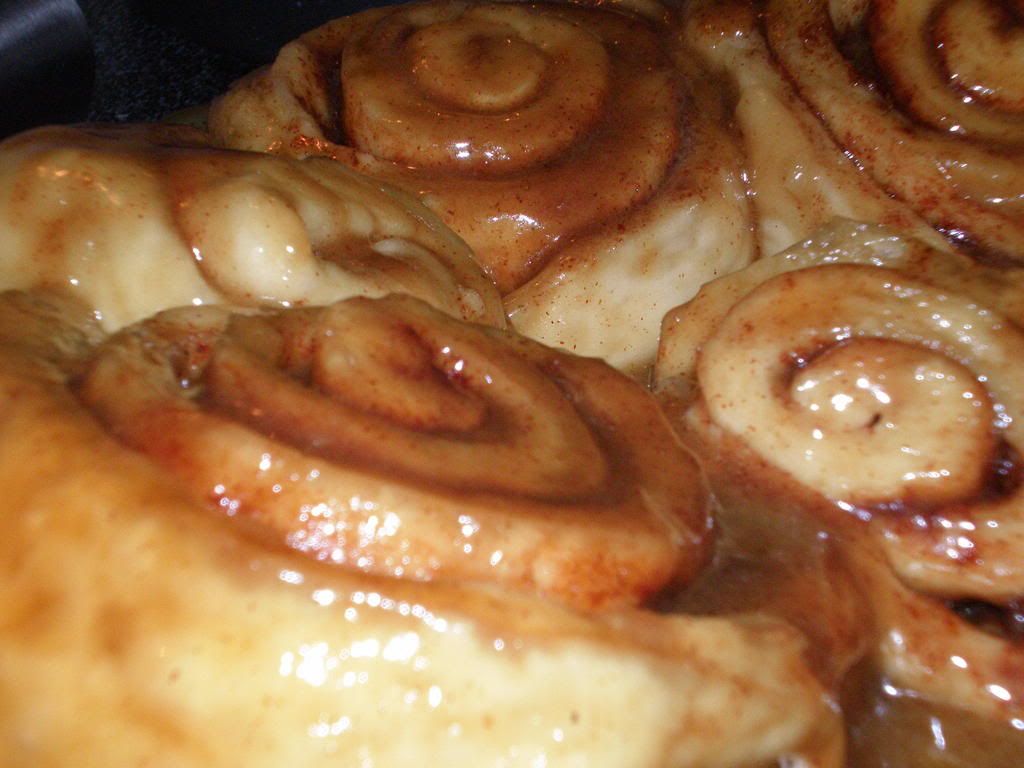 Caramel Rolls
Note, I said "good breakfast", not "good for you breakfast". This might take a few more minutes to put together in the morning, but let me assure you -- it can be done before church, and it is completely worth it. Just don't do the flipping of the rolls in your Sunday best.
Now that we have breakfast out of the way, let's talk Easter dinner/brunch/lunch/whatever.
We always go the traditional ham route, although you certainly don't have to. If you're into splurging on some Honey-Baked Ham, I say go for it, one less thing for you to worry about. I, myself, don't like to spend an arm and a leg on something that's fairly easy to make and tastes almost the exact same. I mean, we're not talking turkey here, these babies are already cooked, all we're really doing is re-heating and flavoring.
Honey-Glazed Ham
And then there are the ominous side dishes. Maybe this part isn't a huge deal for you, but for someone (such as me) who rarely makes them, it can be tough trying to find just the right side to go with the meal, not to mention trying to figure out when everything gets its turn in the oven. Here are a few of my favs: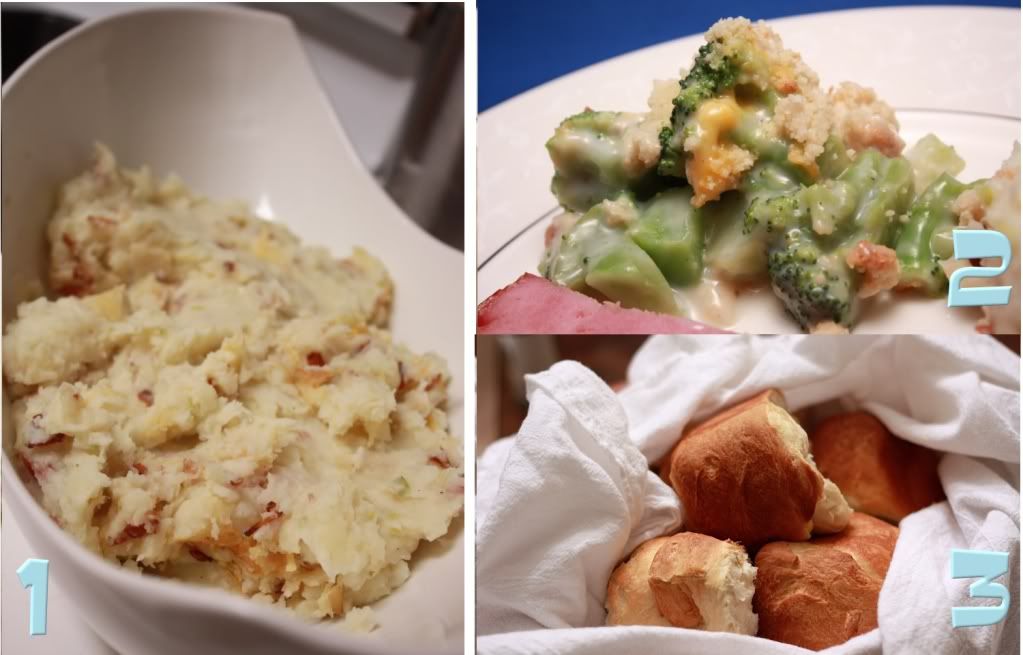 1.
Mashed Potato Casserole with Smoked Gouda and Bacon
2.
Creamy Broccoli Bake
3.
Honey Yeast Rolls
4.
Gougeres
5.
Orzo with Creamed Corn Sauce
Last but never least, are the desserts. Sure the kiddos get the baskets full of jelly beans and Reese's eggs, but what is there for the adults? Well, unless you happen to make yourself a basket with that random assortment of Easter candy that just happened to fall into your cart at the grocery store... but I digress. A dessert is still needed in order to finish out this fantastic meal.
I really don't think you can go wrong with any of these:
6.
Pistachio Pie
7.
Chocolate-Dipped Chocolate Raspberry Cupcakes
8.
Cookie 'n' Cream Ice Cream Cone Cupcakes
9.
Cake Balls
10.
Milky Way Cupcakes
11.
Strawberry Basil Lemonade Cupcakes
12.
Blueberry, Lemon, and Gingersnap Cheesecake Pudding
13.
Tres Leches Cake
Hope everyone has a Happy Easter!
Note:The power cord for my laptop as decided to die on me, thus I am unable to access my pictures and editing software until my new one arrives. Unfortunately, this means no new posts until then. :( (And I will most definitely fix those dang dessert pics once I'm able to upload it to my FTP site rather than a free photo site).