Despite the fact that my fridge is mostly bare, there are always a few items hiding out down in the veggie bins that I never seem to remember about until it's too late. I hate that. This time, I found a carton of mushrooms on the verge of trash-worthiness. Even though they were only about $1, I still couldn't bring myself to just leave them in there, so I hunted around the kitchen trying to find
something
to go with them.
Which is when I came across my stash of arborio rice in the pantry. That'd work. For some reason, I kept thinking about brown butter, and how nice the nutty flavor would go with the earthiness of the mushrooms. Sure, why not? It was going to be a hodge-podge meal anyways... Might as well throw in the last of my white wine too, as that was also probably past its prime. Geez. Clearly I have an issue with using things up.
4 cups
fat-free low-sodium chicken broth
1 cup
white wine
6 tablespoons

butter

, divided
1 1/2 cups

onion

, diced
1 1/2 cups
arborio rice
1 cup

Parmesan cheese

, grated
8 ounces

white mushrooms

, diced
4 ounces

frozen peas

, thawed
1/2 teaspoon
ground black pepper
Bring broth and wine to boil in medium saucepan. Reduce heat to low; cover saucepan.

Melt 2 tablespoons butter in a wide medium saucepan (such as a 10" omelette pan) over medium-low heat. Add onions; saute until very tender but not brown, about 15 minutes. Increase heat to medium. Add rice and stir 1 minute. Add 1 1/2 cups warm broth. Boil gently until broth is absorbed, stirring frequently. Add another 1 cup broth; stir until absorbed. Add remaining 2 1/2 cups broth, 1/2 cup at a time, allowing broth to be absorbed before adding more and stirring frequently until rice is tender and creamy, about 25 minutes.

Meanwhile, in a small skillet coated with cooking spray, cook the mushrooms over medium heat until tender and just starting to release liquids, about 5 minutes. Transfer to a small bowl and set aside. Wipe skillet with a paper towel. Melt 4 tablespoons butter. Stirring often, continue to cook the butter until the foaming subsides and browned bits have formed on the bottom of the pan, about 5 minutes. Remove from heat.

Fold in the Parmesan cheese, mushrooms, peas, and black pepper. Add the browned butter, stirring well.
Serves:
6
Sometimes when I throw together a "cleaning-out-the-kitchen" meal it turns out just alright, or even not-so-hot. Every once in a while though, I put together something that I would gladly eat again, even the next day, as leftovers. Which is really saying something. I knew going in that this would at least be decent, as I started out with my favorite
go-to-hasn't-failed-me-yet risotto recipe
. But I was honestly surprised at how much I enjoyed the mushrooms in it.
I was a little disappointed that the brown butter didn't come through as much as I expected. Though I think not adding the wine and maybe combining the butter with the broth additions might bring out that nuttiness I was looking for a bit more. I guess there's only one way to find out... :)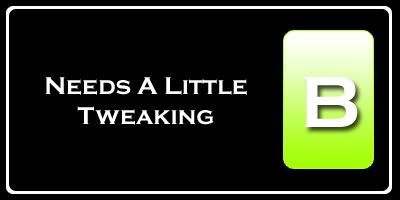 Nutrition Facts
Amount per serving
Calories

416

Calories from fat 151
% Daily Value
Total Fat

16.8g

26%
Saturated Fat

10.3g

51%
Cholesterol

45mg

15%
Sodium 659mg
27%
Total Carbs

46.3g

15%
Dietary Fiber

3.3g

13%
Sugars 3.2g
Protein

12.9g

Vitamin A 17%
Vitamin C 8%
Calcium 21%
Iron 9%