What is this? A present for me? Nope. It's for you.
It's filled with something small but oh-so-delicious.
It's Spritz Cookies!
I am pretty sure every family has their own version of this recipe. I can still remember making these with my mom and sister growing up, although I have no idea what happened to the recipe we used. So instead, I poked around on the internet and came up with my own Spritz Cookies. I think they turned out fantastic -- I just love that little extra bit of flavor the almond extract gives these.
Spritz Cookies
From: Original Recipe
Note: You will need a cookie press for this recipe
1 cup salted butter, at room temperature
1/2 cup granulated sugar
1 egg
1 teaspoon vanilla extract
1 teaspoon almond extract
2 1/4 cup flour
Food coloring (optional)
Preheat oven to 350 degrees F.
In the work bowl of a mixer, cream together the butter and sugar until light and fluffy. Add in the egg and mix until completely incorporated. Mix in the vanilla and almond extracts (and food coloring if using). Slowly beat in the flour until just mixed in.
Fill cookie press, then press out cookies onto an ungreased, unlined baking sheet. Bake for about 8 minutes or just until the edges are starting to brown. Remove from oven and immediately transfer cookies to a wire cooling rack.
Makes: 7 dozen (small cookies)
I haven't made Spritz Cookies in a very long time, and I'm so glad I did. Adam even said these took him back to his childhood. :) That counts as a win in my book. The only bad thing about these is how addictive they are -- I'm pretty sure I took down a whole dozen before I was even done baking all of them. Oops.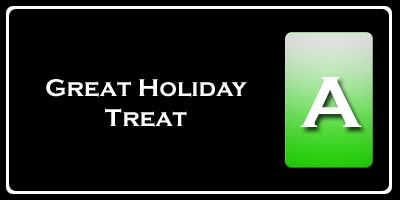 Nutrition Facts
Amount per serving
Calories 37
Calories from fat 20
% Daily Value
Total Fat 2.3g
3%
Saturated Fat 1.4g
7%
Cholesterol 8mg
3%
Sodium 16mg
1%
Total Carbs 3.8g
1%
Sugars 1.2g
Protein 0.4g
Vitamin A 1%
Vitamin C 0%
Calcium 0%
Iron 1%