The mixer is quiet.
The oven is cold.
The leftovers are hiding,
more than a few days old.

The freezer stands bare,
The fridge is so empty,
And there are no more cookies
piled high to tempt me.

I don't feel like cooking
I haven't given dinner a thought.
What to the rescue?
Of course, the crock-pot!

With staples from the pantry
And a splash of red wine
Pork from the freezer
Will tasty absolutely divine.
1 pound pork tenderloin
1 (1 ounce) envelope dry onion soup mix
1 cup water
3/4 cup red wine
3 tablespoons minced garlic
3 tablespoons soy sauce
1/4 teaspoon ground black pepper
Cut the tenderloin in half crosswise. Place the pork and the dry soup mix into a slow cooker. In a small bowl, combine water, wine, and soy sauce. Pour mixture over the pork, turning to coat. Spread garlic over the pork, leaving as much on top of the roast during cooking as possible. Sprinkle with pepper. Cover slow cooker and cook on low setting for 3 hours. Serve with cooking liquid on the side as au jus.
Serves: 3
With the holidays winding down, the last thing I know I want to do is make yet another run out to the grocery store. This dish is definitely super easy to throw together just a few hours before dinner so you can get back to more important things -- like the new gadgets you just got or that new book you're dying to read. So go do those things, and know you're going to be for some tender juicy pork later on. Definitely make sure you serve the remaining juice as a dipping sauce on the side -- it really makes the garlic and wine flavors come alive in this dish.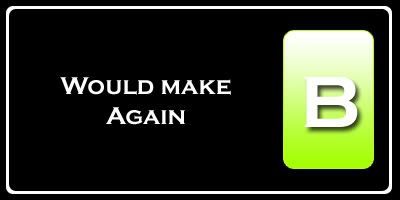 Nutrition Facts
Amount per serving
Calories 314
Calories from fat 49
% Daily Value
Total Fat 5.4g
8%
Saturated Fat 1.8g
9%
Trans Fat 0.1g
Cholesterol 110mg
37%
Sodium 1754mg
73%
Total Carbs 11.9g
4%
Dietary Fiber 1.0g
4%
Sugars 1.3g
Protein 41.9g
Vitamin A 0%
Vitamin C 5%
Calcium 5%
Iron 14%