As for the second side dish (we only had two, there were only 4 of us for goodness sakes) we opted for the standard mashed potatoes.
But
instead of going the super traditional route and doing just potatoes, milk, and butter, we added in a couple more extras like smoked gouda and bacon. I mean seriously, how can you go wrong with something like bacon? Answer: you pretty much can't.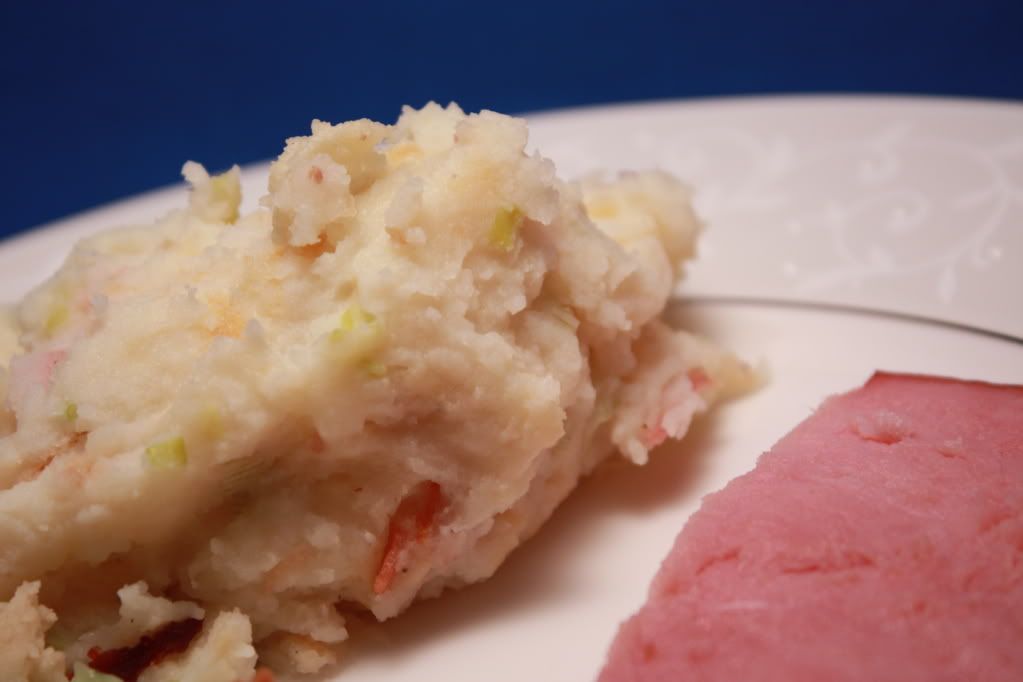 Mashed-Potato Casserole with Smoked Gouda and Bacon
6 slices ready-made bacon (
to save time
)
3 large green onions (white and pale green parts only), finely chopped
3 pounds russet potatoes, peeled, cut into 1 1/2-inch cubes
3/4 cup light sour cream
1/3 cup 2% milk
1/4 cup (1/2 stick) butter
2 cups (about 8 ounces) coarsely grated smoked Gouda, divided
Preheat oven to 375 degrees.
Butter 13x9x2-inch baking dish. Chop bacon. Place in medium bowl. Add green onions; toss to distribute evenly.
Place potatoes in large pot and add enough cold water to cover. Sprinkle with salt. Cover and boil with lid slightly ajar until potatoes are tender, 15 to 20 minutes. Drain well.
Return potatoes to pot. Cook over low heat, stirring often, until potatoes are dry and light film forms on bottom of pot, about 2 minutes. Add next 3 ingredients. Using potato masher, mash until almost smooth. Stir in 1 1/2 cups smoked Gouda and 1 cup bacon mixture. Season with salt and pepper. Spread potato mixture in prepared baking dish. Sprinkle remaining 1/2 cup Gouda over.
Bake potatoes until cheese melts and edges of potatoes are bubbling, about 30 minutes. Sprinkle reserved bacon mixture over and serve.
If you want to prep this beforehand, it can be prepared up to 8 hours ahead. Simply cover and chill potato mixture and remaining bacon mixture separately. Once you're ready to go, bake it for about 40 minutes and follow the remaining directions.
Serves: 8
Ok, so I cheated. I have made this before down at my sister's. And it was equally as good then. The cheese and bacon definitely add something extra to this dish... I'm not sure I can really ever go back to regular ol' mashed po-taters again.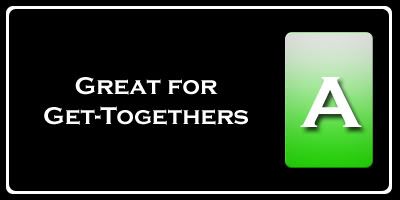 Nutrition Facts
Amount per serving
Calories 438
Calories from fat 246
% Daily Value


Total Fat 27.3g
42%


Saturated Fat 14.5g
73%


Trans Fat 0.0g


Cholesterol 81mg
27%


Sodium 791mg
5=33%


Total Carbs 29.7g
10%


Dietary Fiber 4.3g
17%


Sugars 3.3g


Protein 19.1g


Vitamin A 12%
Vitamin C 59%


Calcium 26%
Iron 8%