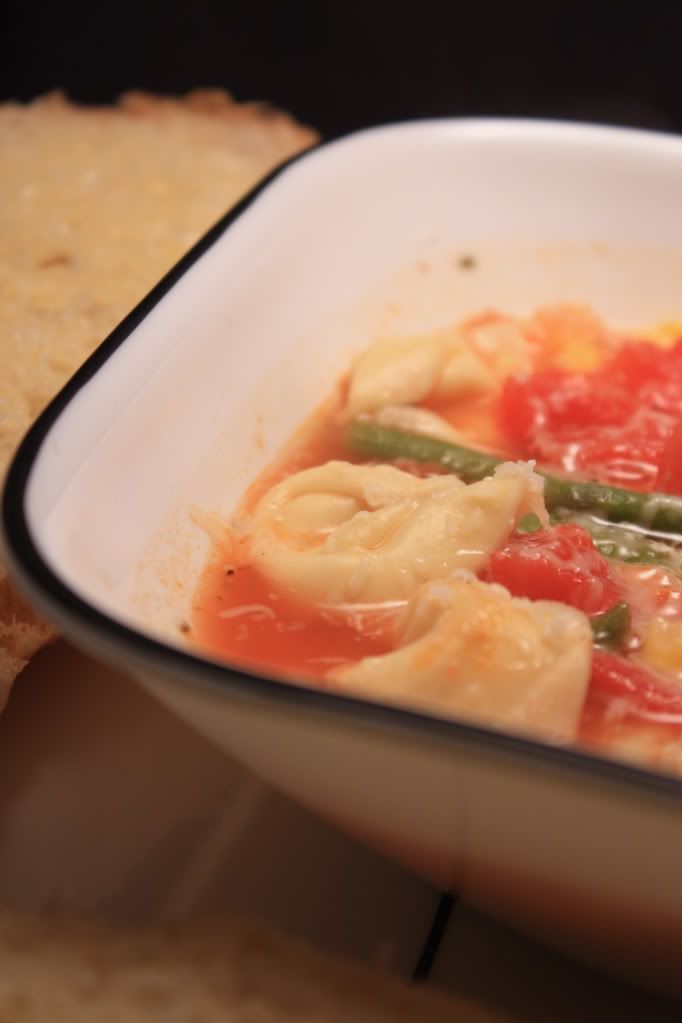 Wow. Have I been busy. Hence no posting. Adam and I decided to take a nice long weekend trip up to Niagara Falls and Toronto for his birthday, and then I was busy making him some cupcakes to take to work (apparently he is still in 1st grade). Oh yes, I do have a couple big baking projects I have been working on. But those are for later.
For now, we'll focus on another quick and easy meal I found in my
Fresh Food Fast
cookbook -- which is currently my new favorite.
It's definitely fast and was really good. I was surprised at how full I was after eating just one bowl; the tortellini definitely helps in that regard.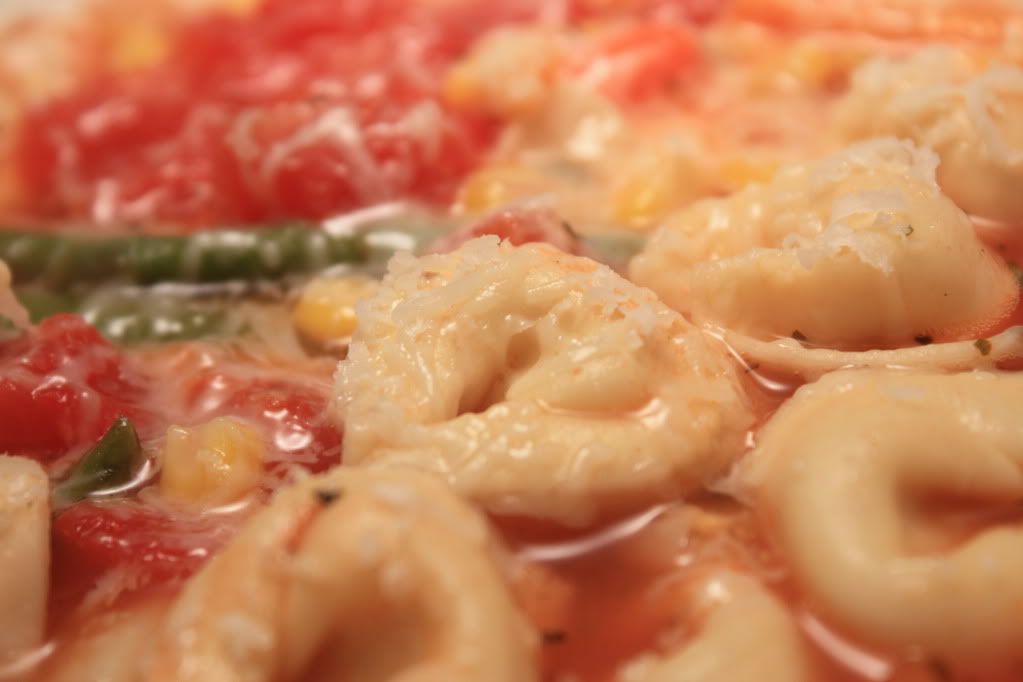 1 (14 1/2-ounce) can diced tomatoes with garlic and onion, undrained
1 (11 1/2-ounce) can condensed bean with bacon soup (such as Campbell's), undiluted
3 cups water
1 (16-ounce) package frozen Italian-style vegetables
3/4 teaspoon dried Italian seasoning
1/4 teaspoon freshly ground black pepper
1/2 (9-ounce) package fresh cheese tortellini
1/4 cup grated Parmesan cheese
Combine first 6 ingredients in a 4-quart saucepan; cover and bring to a boil over high heat. Add pasta; reduce heat to medium. Cook, partially covered, 7 minutes or until pasta and vegetables are tender. Stir in cheese.
Serves: 6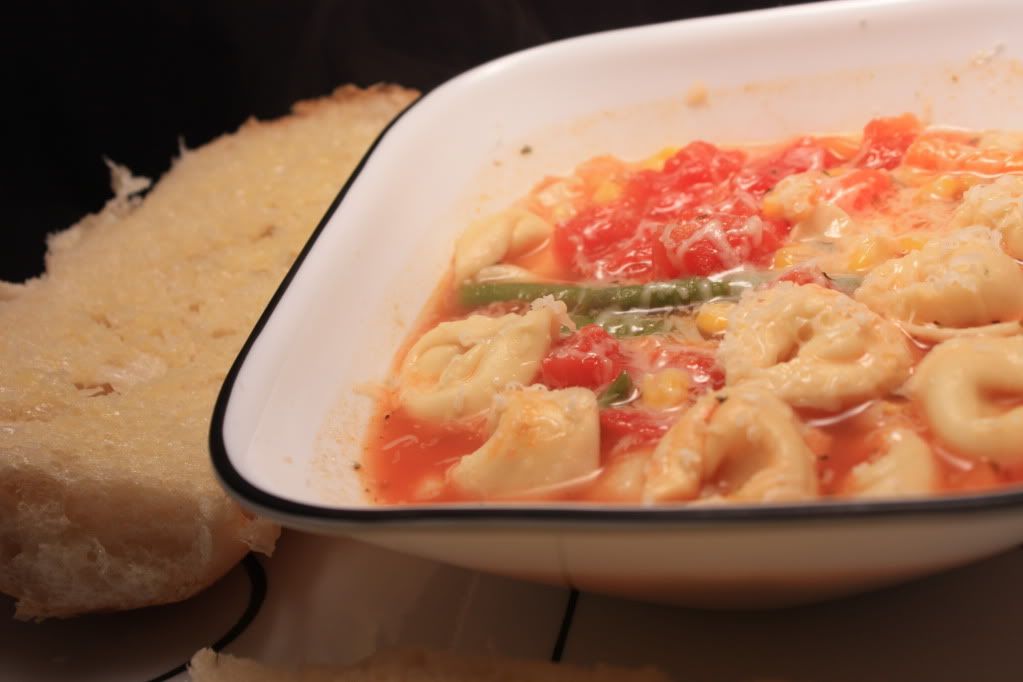 This dish is so simple and so easy. Definitely perfect for a rainy day. I had a little problem finding Italian-style veggies, so I just picked a mix with corn, asparagus, and some other veggie I can't remember -- but it worked!
Definitely one of those meals that it's easy to keep the ingredients on hand for whenever a rainy day decides to hit.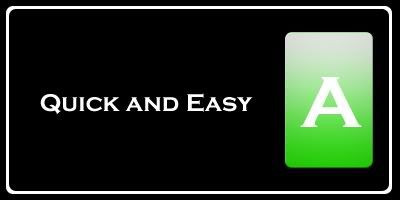 Nutrition Facts
Amount per serving
Calories 295
Calories from fat 55


Total Fat 6.1g
9%


Saturated Fat 1.5g
8%


Cholesterol 11mg
5%


Sodium 641mg
27%


Total Carbs 15.5g
5%


Dietary Fiber 8.0g
32%


Sugars 6.2g


Protein 13.3g