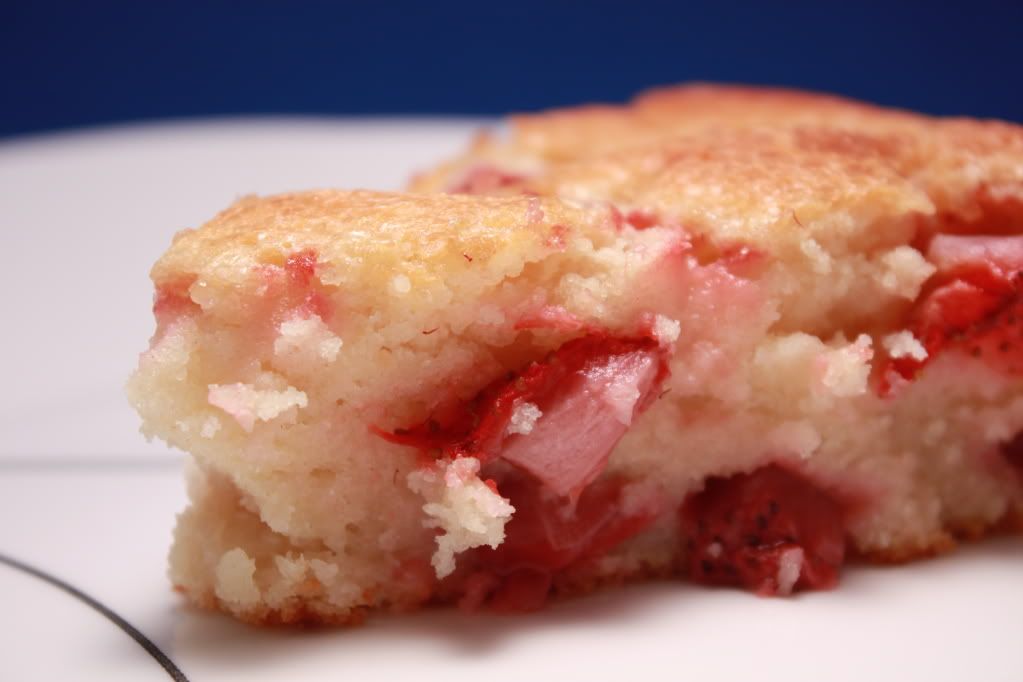 Finding out my parents coming to visit just days before Easter is a great reason to go digging through my recipe binder to search for things to make. I just happened to come across one I had pulled out of a Cooking Light a year ago and had yet to try out. In my defense, I am so not a breakfast-making person. I just can't force myself to get up out of bed way before anyone else to start cooking.
BUT if you happen to be that kind of person, then I'd give it a go. This was originally a blueberry coffee cake, but strawberries were on sale (hurray!) and I was using them in the dessert too, so I figured I'd those a shot instead.
Strawberry Coffee Cake
1 1/2 cups all-purpose flour (about 6 3/4 ounces)
1 teaspoon baking powder
1/4 teaspoon baking soda
1/4 teaspoon salt
3/4 cup granulated sugar
6 tablespoons butter, softened
1 teaspoon vanilla extract
1 large egg
1 large egg white
1 1/3 cups low-fat buttermilk
Cooking spray
2 cups strawberries
1 tablespoon demerara sugar
Preheat oven to 350°.
Lightly spoon flour into dry measuring cups; level with a knife. Combine flour, baking powder, soda, and salt, stirring with a whisk.
Place granulated sugar and butter in a large bowl; beat with a mixer at medium speed until well blended (about 2 minutes). Add vanilla, egg, and egg white; beat well. Add flour mixture and buttermilk alternately to sugar mixture, beginning and ending with flour mixture; mix after each addition.
Spoon half of the batter into a 9-inch round baking pan coated with cooking spray. Sprinkle evenly with 1 cup strawberries. Spoon remaining batter over the strawberries; sprinkle evenly with remaining 1 cup strawberries. Sprinkle the top evenly with 1 tablespoon demarara sugar. Bake at 350° for 50 minutes or until a wooden pick inserted in center comes out clean. Cool in pan 10 minutes on a wire rack; remove from pan. Cool completely on wire rack.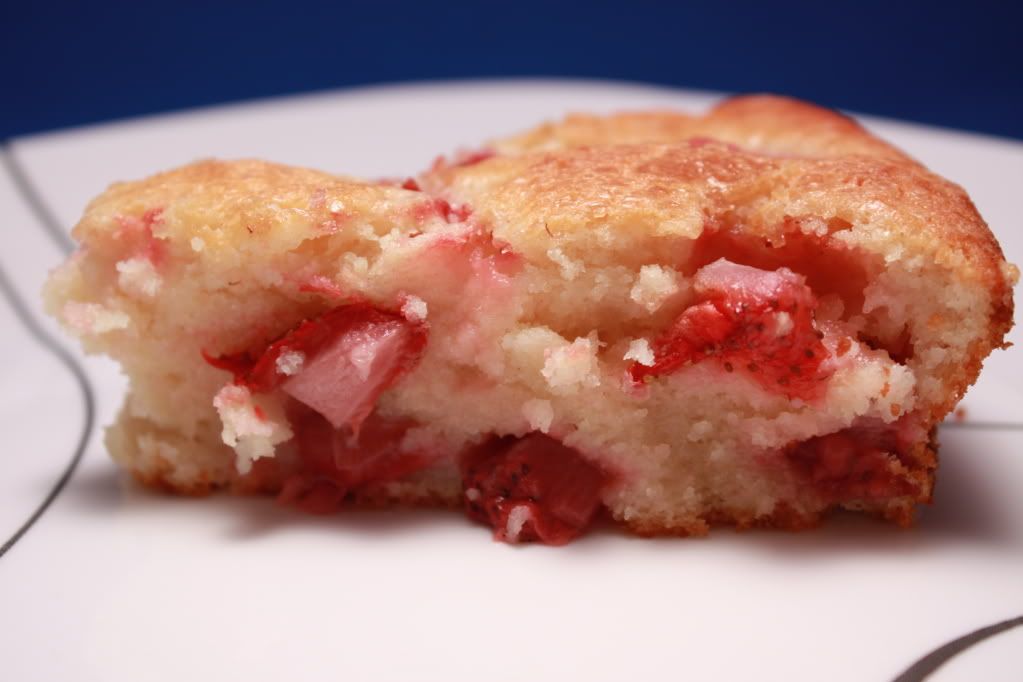 The original recipe actually calls for turbinado sugar, so I'd probably use it if you can find it -- I unfortunately couldn't, so I grabbed what looked like a good substitute. Next time I would definitely add a lot more to get more crunch on the top.
The strawberries were tasty, but I forgot to account for the fact that once cut they're kind of liquidy... thus the cake was a little on the soft side. I'd opt for the blueberries or other small whole fruit next time.
Overall the cake was pretty light and fluffy, I'd for sure make it again. Next time I decide to get up earlier than everyone else. Which won't be for a while. (Don't forget to note the cooking time when setting your alarm -- which I did not. This isn't the quickest thing to make and bake.)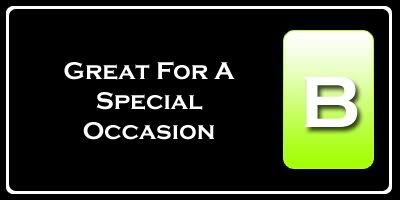 Nutrition Facts
Amount per serving
Calories 280
Calories from fat 90
% Daily Value


Total Fat 10.0g
15%


Saturated Fat 5.9g
30%


Trans Fat 0.0g


Cholesterol 51mg
17%


Sodium 234mg
10%


Total Carbs 42.9g
14%


Dietary Fiber 1.4g
5%


Sugars 23.8g


Protein 5.3g


Vitamin A 6%
Vitamin C 36%


Calcium 9%
Iron 8%