Sorry this is a month late, but after I post all these recipes, plus two more, I'll be all caught up! (I forced myself to slow down with the new recipes last month, in hopes that I can FINALLY go back to posting about something I made yesterday -- not 2 months ago.)
Anyhoo, as I said, my parents came up to visit Adam and I for Easter so I had absolutely no choice but to bust out my china for the first time and make an actual holiday dinner. ;) Alas, our poor little table is so small we were all crammed together, and we didn't even have room for any dishes of food.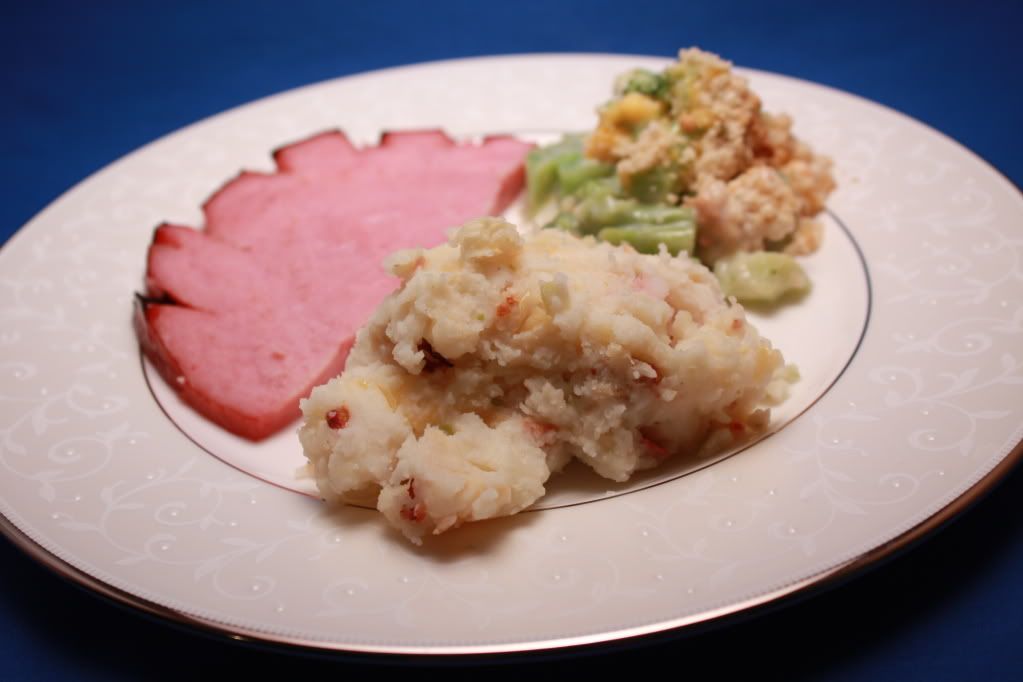 About that dinner... here's the line-up:
Mashed-Potato Casserole with Smoked Gouda and Bacon
Tres Leches Cake
I'll put the recipes in their own follow-up posts.