Every once in a while I crave comfort food -- not all that often, but when I do, I need to have it and have it now. Last week was one of those times. What's a kid to do? Go through my Reader and see what I have stored away just for a time such as this.
And of course, I found just the thing. Ooey-gooey baked ziti with a bonus -- mascarpone cheese.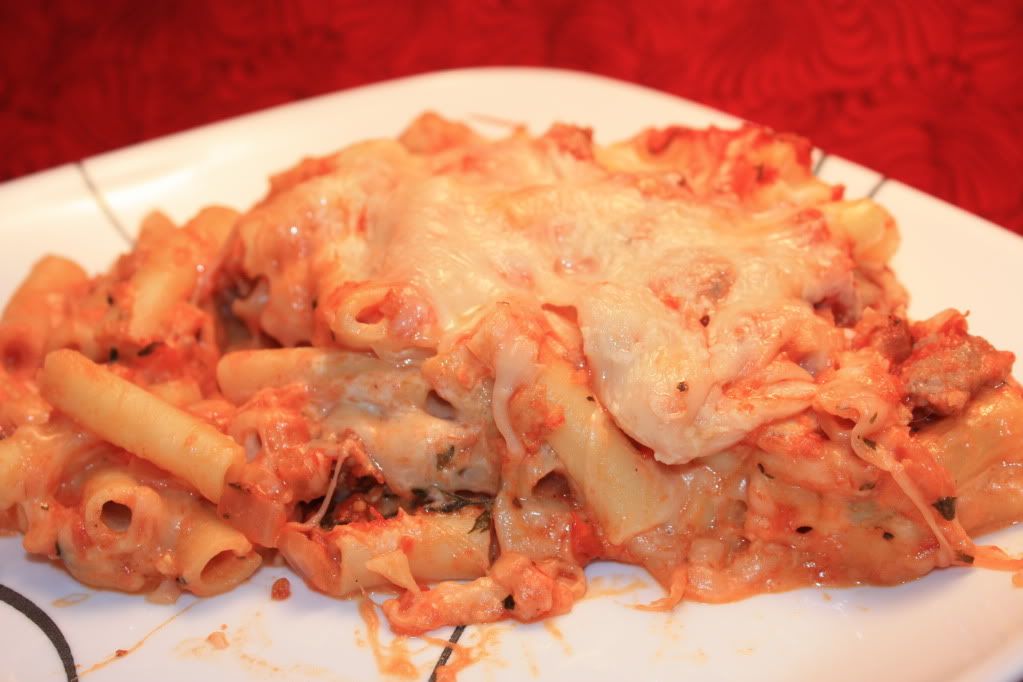 1 lb ziti pasta
1 (26 oz) jar spaghetti sauce
1/4 lb ground beef
1/4 lb Italian sausage
1 small onion, diced
3 cloves garlic, minced
8 oz mascarpone cheese
1 cup sour cream
1-2 cups Mozzarella cheese
1/4 cup Parmesan cheese
Cook pasta to al dente. Drain, set aside.
Meanwhile, brown ground beef and Italian sausage with onion and garlic. Season with salt and pepper to taste. Add marinara sauce to the pan and simmer for about 10 minutes. Thin the sauce just a tad with about 1/8 cup water or chicken stock. Season the sauce with garlic and herbs, to taste.
In a large bowl, combine mascarpone cheese, sour cream, and cooked pasta.
Layer the pasta, sauce and cheese in a large greased casserole dish as follows:
1/2 pasta
1/2 sauce
1/2 cheese
remaining pasta
remaining sauce
remaining cheese
(
Cover dish with aluminum foil
.) Bake at 350 degrees F for 25 minutes. Remove from oven and top with Parmesan cheese and bake for an additional 5 minutes (
without the foil
). Let sit for about 10 minutes before serving.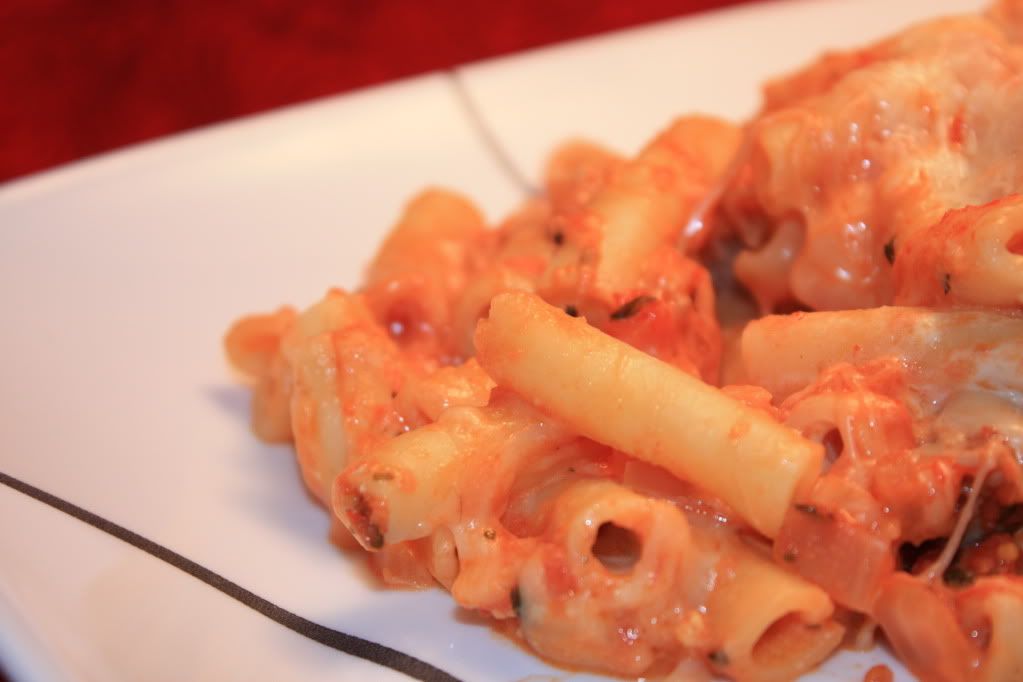 Okay, definitely hit the spot. I may or may not have added extra mozzarella cheese (hey, I had to divy the pasta up into two dishes since there was so much) which made it super cheesy -- just the way I like it.
The only thing I really did any differently was just covering the dishes with foil so the cheese didn't become crispy and browned, I'm not really a fan.
I totally regret not throwing some of this in the freezer right away because it would be great to reheat on a night I don't feel like cooking; not to mention this makes a TON.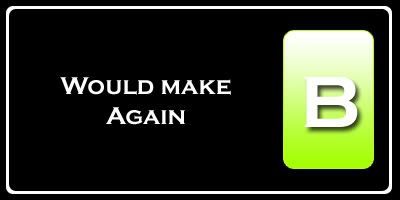 Nutrition Facts
Amount per serving
Calories 669
Calories from fat 185
% Daily Value


Total Fat 20.6g
32%


Saturated Fat 10.8g
54%


Trans Fat 0.0g


Cholesterol 103mg
34%


Sodium 8106mg
338%


Total Carbs 94.2g
31%


Dietary Fiber 2.9g
12%


Sugars 16.5g


Protein 28.1g


Vitamin A 9%
Vitamin C 5%


Calcium 40%
Iron 29%