**
This is the first of seven recipe installments from my Seven-Course Fall Feast
.**
I burned the pancetta. Let's just get that out in the open right away. My guests were 5 seconds from walking in the door and I burned the pancetta. It wasn't the "oh the edges are a bit crispy, just break it off and use the rest...". No. It was full on blackened pancetta. Not exactly the way you want to kick off a huge dinner party that you've never attempted before.
After a few seconds of, ohnowhatdoIdoNOW? I remembered we had crumbled bacon tucked away in the fridge as a garnish for the salad. Saved by my love of bacon and the need to incorporate it into the meal.
Despite a slightly rocky start to the evening, my attempt at pulling off a
seven-course dinner
for the first time went off pretty smooth. Even though I burned part of the very first course of the night, my guests never knew about it and were raving after these first two dishes. Especially the stuffed mushrooms. They were cheesy, tangy, with a little bit of a kick from some cayenne pepper. And the Pancetta Crisps with Goat Cheese and Pear (turned Pears with Goat Cheese and Bacon) were so nicely balance with sweetness coming from the pear and honey with tang from the cheese and saltiness from the bacon. Yum.
24 fresh mushrooms (about 1 1/2" in diameter)
1 tablespoon vegetable oil
1 tablespoon minced garlic
1 (8 ounce) package reduced-fat cream cheese, at room temperature
1/4 cup grated Parmesan cheese
1/4 teaspoon ground black pepper
1/4 teaspoon onion powder
1/4 teaspoon ground cayenne pepper
Preheat oven to 350 degrees F. Spray a glass baking pan (9 x 13) with cooking spray.
Clean mushrooms with a damp paper towel. Carefully break off stems -- simply hold the mushroom by the cap and push in one direction on the stem near the base. It should pop right out. Remove the tough ends of 12 stems and chop extremely fine.
Heat oil in a large skillet over medium heat. Add garlic and chopped mushroom stems to the skillet. Fry until all the moisture is gone, being careful not to burn the garlic. Remove from heat and let cool.
In a medium-sized bowl, combine cream cheese, Parmesan, black pepper, onion powder, and cayenne pepper. Mix until smooth. Once the garlic and mushroom mixture is no longer hot, add to the cream cheese mixture and stir until fully incorporated (mixture will be thick). Using a spoon, fill each mushroom cap with a generous amount of cream cheese mixture. Arrange the mushroom caps, cream cheese side up, in the baking pan.
Bake for 20 minutes at 350 degrees, or until the mushrooms are hot and liquid starts to form under the caps.
Makes: 24 stuffed mushrooms (serving size: 2 mushrooms)
Pears with Goat Cheese and Bacon
Adapted from:
Southern Living
, November 2007
1 Bartlett pear
2 ounces soft goat cheese (not crumbled)
3 teaspoons honey
3 strips bacon, cooked and finely chopped
Core pear with an apple corer. Cut pear crosswise into 12 thin rings. Arrange on a serving platter. Spread about 1 teaspoon of goat cheese on each pear slice, making sure to cover the hole from the core. Sprinkle with 1/4 teaspoon bacon and drizzle with 1/4 teaspoon honey.
Makes: 12 pear slices (serving size: 2 slices)
These two dishes, even when made at the same time, were fairly easy to throw together with fantastic results. If serving at a party, the mushrooms with filling can easily be made in advance and stored in the glass baking dish in the refrigerator. The pears, on the other hand, must be cut and assembled close to the time of serving (to prevent browning). However, the bacon can be made in advance and stored in the fridge.
For the Mushrooms: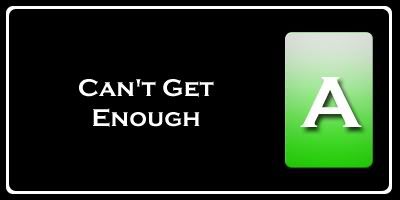 One of the favorites of the night
For the Pears: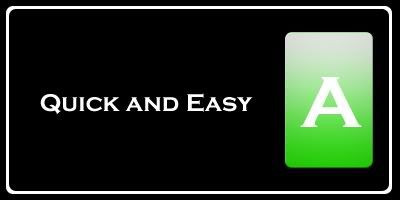 Nutrition Facts - Cheese-Stuffed Mushrooms
Amount per serving
Calories 94
Calories from fat 76
% Daily Value
Total Fat 8.4g
13%
Saturated Fat 4.8g
24%
Cholesterol 23mg
8%
Sodium 90mg
4%
Total Carbs 2.1g
1%
Sugars 0.7g
Protein 3.4g
Vitamin A 6%
Vitamin C 2%
Calcium 4%
Iron 3%
Nutrition Facts - Pears with Goat Cheese and Bacon
Amount per serving
Calories 125
Calories from fat 66
% Daily Value
Total Fat 7.4g
11%
Saturated Fat 3.6g
18%
Trans Fat 0.0g
Cholesterol 20mg
7%
Sodium 253mg
11%
Total Carbs 8.6g
3%
Dietary Fiber 1.1g
4%
Sugars 6.5g
Protein 6.5g
Vitamin A 4%
Vitamin C 2%
Calcium 9%
Iron 2%