So I am out. Out of Project Food Blog, that is. And surprisingly, I'm okay with that. Well of course I would have loved to keep going and win $10,000, but it was also highly stressful and time demanding to participate. While I love cooking and blogging about it, I'm not a huge fan of forced dishes and rushing to meet a deadline. Maybe that's where I fell short in round 4. Don't get me wrong, that ice cream was freaking a.mazing. But I had no patience in the kitchen taking the pictures -- it was more of a hurry up and get this done, I have other things I need to be doing. I ended up in the kitchen at 10:30 at night, hurrying to snap a few halfway decent pictures of the final project so I could pack for a morning flight the following day. And I knew I wasn't happy with it and it wasn't my best.
Did I get pushed outside my comfort zone on every single one of the challenges? Yes. I worked with ingredients I had previously steered cleared of; I hosted a huge fancy dinner party that was awesome, but the planning was intense and tiring; and I successfully experimented with a technique that I didn't even know existed until that moment. So I think I came out learning a few things here and there, which is a big win for me. And I even made it into the Top 100, which I most certainly can't complain about.
I most definitely want to thank everybody who supported and voted for me throughout these last couple weeks. Especially my hubby (who got to listen to me rant and fuss about what I was making), my sister (who took on the roll of playing Devil's Advocate), and my parents (who came through big time during round 3). So thanks everyone -- those who have been around for a while, and those newbies who found me through this competition!
Instead of pushing through and posting yet another recipe from my round 3 challenge, I decided to go back to simple. Everyday. Fast. Easy. A recipe for one of those things I have always just bought at the store and never given it a second thought. A recipe for those sick days, or days where you haven't gone to the store and really just need to clean out the pantry, or rainy crappy days where you just want to stay in and watch movies all day. That's right. You know what I'm talking about. Good ol' tomato soup. Throw in some grilled cheese and you have yourself a perfect rainy day meal.
Rainy Day Homemade Tomato Soup
Adapted from: My memory, as I seem to have misplaced the recipe...
2 (15.5 ounce) cans diced tomatoes
2 tablespoons butter
1/2 onion, diced
2 tablespoons sugar
1 (10.5 ounce) can chicken broth
8 ounces reduced-fat cream cheese
In a large pot over medium heat, melt the butter. Add the onion and sauté for 5 minutes, or until soft and fragrant. Add in the tomatoes, sugar, and broth. Lower heat and allow to simmer for 30 minutes.
After 30 minutes, transfer soup in batches to a blender. Puree soup, then transfer to a large bowl. Repeat with remaining soup.
In the empty saucepan, add the cream cheese, and melt over medium heat; whisking occasionally. Once melted, add back in the soup. Stir well. If too thick, add cream until the desired thickness is achieved.
Serves: 6
Okay, so we didn't add the cream cheese the time I made it, but both Adam and I agreed that something was missing, and that special tang from the cream cheese would be the perfect compliment. But seriously, you can't go wrong with tomato soup. It's just so good.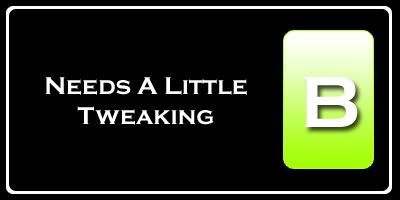 Nutrition Facts
Amount per serving
Calories 220
Calories from fat 158
% Daily Value
Total Fat 17.6g
27%
Saturated Fat 10.9g
54%
Cholesterol 52mg
17%
Sodium 305mg
13%
Total Carbs 12.0g
4%
Dietary Fiber 1.9g
8%
Sugars 8.7g
Protein 5.3g
Vitamin A 37%
Vitamin C 32%
Calcium 5%
Iron 5%