**
This is the sixth of seven recipe installments from my Seven-Course Fall Feast
.**
Holy long post title Batman! I know, I know. But
despite
the long name, this pork was one of the top dishes that came out of my
Fall Feast
. The pears and pork work beautifully together in this dish and that cream sauce. Yum. That is pretty much the only way to describe it.
Oh, and silly me. Have I failed up to this point to mention that this dish is EASY? And relatively quick? That's right, I pretty much did
zero
prep work for this dish and it went from start to table in about 40 minutes. (Yes, I know, a little longer than I would have liked between courses, but I promise it was worth it.)
Let's not forget about that lovely neon orange and white side dish hanging out over there. While everyone traditionally thinks "mashed potatoes" for pretty much any type fall meal, I remembered seeing a similar dish but instead made with an assortment of root vegetables (besides potatoes). I have to admit (hanging my head in shame) that we did in fact wander around the produce department for a while looking for some of these veggies. And we may or may not have had to Google image what a parsnip looked like. Yeah, we were "those" kids.
Pork Tenderloin with Carmelized Pears and Pear Peach-Brandy Cream Sauce
Adapted From:
Bon Appétit
, February 1996
2 pounds pork tenderloin, trimmed
3/4 teaspoon salt
1/2 teaspoon pepper
6 1/2 tablespoons butter
6 1/2 firm but ripe large Anjou pears, peeled, halved, cored, cut into 1/3-inch-thick wedges
1 2/3 teaspoons sugar
1 scant cup chopped shallots
2 teaspoons dried thyme
2/5 cup peach brandy (or pear eau-de-vie (clear pear brandy) or pear schnapps)
1 2/3 cup whipping cream
Preheat oven to 350 degrees F. Prepare a roasting rack inside a small roasting pan.
Sprinkle the salt and pepper over the pork. Place on roasting rack, then bake at 350 degrees for 25-30 minutes, or until a thermometer reads 155 degrees. Remove to a cooling rack, and allow to rest for 10 minutes. When ready to serve, cut crosswise into 1/4" slices.
Meanwhile, melt 3 tablespoons butter in a large skillet over high heat. Add pears and sugar; sautéing until pears are tender and a deep golden color; about 12-15 minutes. Remove to a large bowl; reserving any remaining juices.
Melt remaining butter in separate large skillet over high heat. Add shallots and thyme, sauté for 2 minutes. Add brandy, and boil until liquid is reduced to a glaze, scraping up any browned bits; about 3-4 minutes. Add cream and remaining juice from caramelized pears (if any), a boil until thickened to a sauce-like consistency; about 7-8 minutes. Season with salt and pepper.
If necessary, reheat pears, then spoon into center of serving plate. Arrange sliced pork around the pears, pouring the cream sauce over the pork.
Serves: 8
Autumn Root Vegetable Pureé
Adapted From:
Epicurious
, 2004
2 medium turnips
2 small carrots
1 medium parsnip
1 medium yam (or sweet potato)
1/2 medium rutabaga
Kosher salt
3 tablespoons butter
Cut turnips, carrots, and parsnips into 2" pieces. Cut the yam and rutabaga into small chunks, roughly the same size as the other vegetables.
In a medium saucepan, add all the vegetables and cover with 2" of water. Add in a pinch of salt. Bring to a boil over high heat, then reduce heat to bring the water to a simmer. Cook until the vegetables are tender, 30-40 minutes.
Drain the vegetables and return to the saucepan over medium heat to dry; about 2 minutes. Remove from heat. Using a ricer (or food mill or hand mixer), purée the vegetables in a large bowl. Add butter and salt and pepper to taste.
Serves: 4
If preparing for a party, unfortunately all you can prepare ahead of time on the pork is chopping the shallots. However, for the Autumn Root Vegetable Purée, you can prepare completely in advance, then simply reheat prior to serving.
Like I said, this pork is a.mazing. We will definitely be making that one again. Wondering about the switch to peach brandy from pear? It's called - make sure your dad has his reading glasses when he goes to the store for you. :) And honestly, you couldn't tell. It was still super tasty.
As for the root puree... it could probably use a bit more butter to smooth it out a bit. I'm pretty sure Adam thinks I'm crazy because I kept randomly yelling out "rutabaga!" while making this. Just because rutabaga is fun to say. Okay, so maybe I am crazy. Just a little.
Pork Tenderloin with Carmelized Pears and Pear-Brandy Cream Sauce: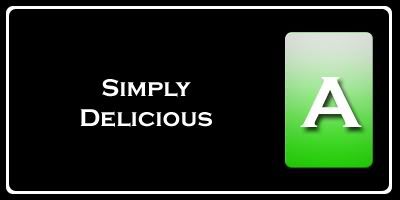 Autumn Vegetable Root Purée: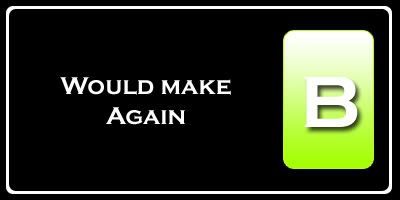 Nutrition Facts - Pork Tenderloin
Amount per serving
Calories 463
Calories from fat 192
% Daily Value
Total Fat 21.3g
33%
Saturated Fat 12.1g
61%
Trans Fat 0.0g
Cholesterol 135mg
45%
Sodium 361mg
15%
Total Carbs 31.5g
10%
Dietary Fiber 5.4g
22%
Sugars 17.6g
Protein 31.5g
Vitamin A 17%
Vitamin C 15%
Calcium 5%
Iron 12%
Nutrition Facts - Root Vegetable Puree
Amount per serving
Calories 165
Calories from fat 80
% Daily Value
Total Fat 8.9g
14%
Saturated Fat 5.5g
28%
Trans Fat 0.0g
Cholesterol 23mg
8%
Sodium 171mg
7%
Total Carbs 20.7g
7%
Dietary Fiber 4.7g
19%
Sugars 7.2g
Protein 2.0g
Vitamin A 90%
Vitamin C 55%
Calcium 6%
Iron 4%