Wow. I don't even know how to go about expressing my gratitude to all of you out there who have voted for me. I am truly honored and quite speechless that I have made it to ROUND 4 of Project Food Blog!! To celebrate, I made you something special. It's cold and delicious and I thought it fit right in at this time of year. Ice cream! What's that you say? Ice cream doesn't go with cold and gray and rainy? Oh. Hmmm. Well. I made ice cream!
The fourth round in Project Food Blog challenged us to
"...use photography to create a step-by-step, instructional photo tutorial..."
. Once again this challenge was wide open -- I could do
anything
, just making sure I took pictures along the way. But what to take pictures of? How to make and frost cupcakes? How to babysit a risotto? I just wasn't really feeling any of it. And then I remembered... what's the one thing I always wish I could make at home, but don't have the equipment for? Ice cream!
All summer long I saw post after post of delicious and unique ice cream combinations pop up on different blogs. Rather than bookmarking them for later, I simply scrolled past, mourning the fact that I was unable to try out these delectable looking treats. I was bummed. I've never had homemade ice cream, and it appeared I never would. Until I decided to say, "I wonder..." and Google: How to make ice cream without a machine. Bingo!
David Lebovitz is pretty much considered the know-all-be-all when it comes to ice cream, and lucky for me he has a
tutorial
on how to make ice cream without an ice cream machine. It really was possible. I was starting to get excited.
First things first. I hopped on over to the library to pick up his ice cream bible,
The Perfect Scoop
and decide from there what kind of ice cream I was going to make. Okay, well, that was an easy choice -- chocolate ice cream with fudge ripple. After a quick trip to the grocery I was ready to go. Are you ready for this? Because I am!
How to Make Ice Cream Without A Machine
Now, there are two styles of ice cream out there - French-style or Philadelphia-style. The French-style is a custard-based ice cream, and is the type recommended for this method (which is what I decided to do).
Gather your ingredients
2 cups heavy cream (Lebovitz also says you can interchange heavy cream with whipping cream, which is what I did here)
3 tablespoons unsweetened Dutch-process cocoa
5 ounces bittersweet or semisweet chocolate, chopped
1 cup whole milk (no substitutions!)
3/4 cup sugar
Pinch of salt
5 large egg yolks
1/2 teaspoon vanilla extract
Let's get a few things organized and ready to go before starting:
We need 5 egg yolks. I like to use my fancy-schmancy egg separator, mostly because I tend to break the yolks when going back and forth between the two shell halves, or drop the yolk when just using my hand.
While we're at it, might as well whisk those babies up.
Mmmm chocolate. Ah! Focus! Focus!
Chop that lovely bar of goodness into small pieces. We're going for about 1/4" pieces here.
Alright, I think we're ready to start.
We need a cup of cream and the cocoa in a medium saucepan. Stat.
Whisk it all together
Bring to a boil, then reduce the heat and simmer at a low boil for 30 seconds. Don't stop that whisking!
The cream and cocoa at a low boil
Get that bad boy off the heat and add in the chopped chocolate.
Keep stirring until it looks luscious and smooth.
I think I might just drink this now.
Add in the remaining cream. (Keep stirring!)
Now transfer this chocolatey goodness to a large bowl, scraping the saucepan as thoroughly as possible. Then set a mesh strainer on top of the bowl.
In the same saucepan, warm the milk, sugar, and salt. Using a candy thermometer for this stage is also a good idea.
It's typically a good idea to dump your ingredients into the saucepan, not all over your spatula. Do as I say, not as I do.
Remember those egg yolks? It's time to put them to good use. Slowly,
slowly
add your milk mixture into the bowl of egg yolks. Whisk! Whisk! Whisk! We don't want scrambled eggs! (This is also referred to as
tempering
the eggs.)
Once everybody is in the bowl, move the party back to the saucepan.
And surprise! Guess what you get to do? Keep stirring!
Bring the custard to 170 degrees F, or until the mixture thickens and coats the spatula.
Wondering what that strainer was for? Why for straining out the little bits of cooked egg of course! Pour your custard (through the strainer) into the bowl with the cream and chocolate mixture. Place the bowl into a larger one with cold water and ice (ice bath). And keep on stirrin' until cool.
Okay, I can't lie. I cheated and didn't stir it the
entire
time. Because it takes a while for this to chill in the bowl, and I had other things to do. It survived and was fine. (Although I did stir it occasionally, so don't just neglect this guy.) Cover and place the bowl in the fridge for 4-24 hours. Make it easy on yourself and just keep it in there overnight.
Now for the fun babysitting part!
Bring your bowl of chocolate out of the fridge. Strongly consider eating it right then and there. But stop yourself. I promise it gets even better.
Pour the custard into a deep baking dish, something that can hold up in the freezer.
And into the freezer we go.
After 45 minutes, give it a little peek and poke. As it starts to freeze near the edges, remove it from the freezer (no, not time to eat yet) and stir it vigorously with a spatula or whisk. Make sure you break up any clumps and frozen parts. Then back in the freezer it goes.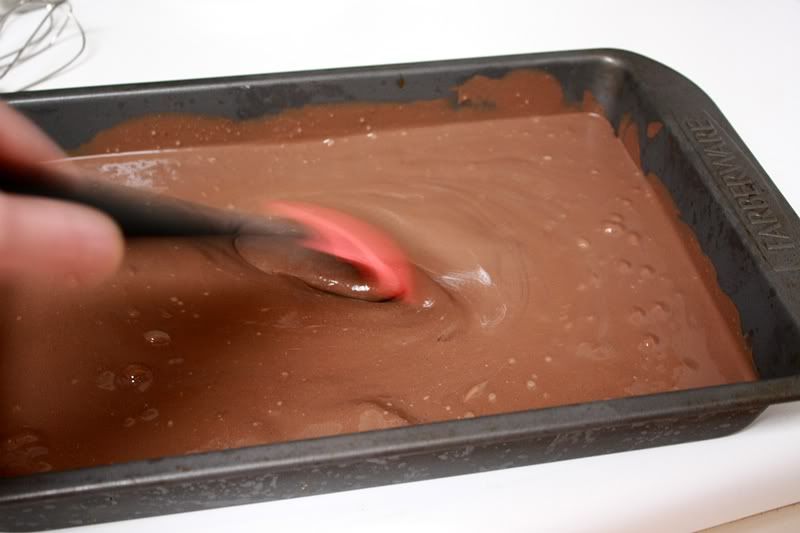 Dust off your hand mixer, your arm finally gets a rest from all this stirring and whisking. Every 30 minutes for the next 2-3 hours, pull out the mixture and give it a good whirl with the mixer. Make sure to break up any frozen sections or clumps. (You can also use a spatula or whisk for this part too if you don't have a hand mixer.)
After 30 minutes
After 1 hour - it's starting to firm up!
After 1 1/2 hours
2 hours in - it's SO CLOSE!!!
2 1/2 hours -- and done! Well, kind of.
You have now reached the stage that is the equivalent of when the ice cream comes out of the ice cream machine -- soft serve. Give yourself a big pat on the back.
Now, in the meantime of all this, we need to make our Fudge Ripple. The best time to make it is right after you cook your custard, so it can have many many many hours to chill and firm up in the fridge. I made it right after I put the custard in the freezer the first time, and it was still pretty soft by the time I needed to use it. Either way, it still works.
It's actually super quick and easy to make. So there's really no excuse
not
to. I mean, it's only going to make this ice cream better.
Gather all your ingredients again.
1/2 cup sugar
1/3 cup light corn syrup (not dark)
1/2 cup water
6 tablespoons unsweetened Dutch-process cocoa powder
1/2 teaspoon vanilla extract
And everybody except the vanilla goes in a medium saucepan to play. Heat over medium heat, and once again we are whisking constantly, until the mixture begins to bubble at the edges.
Keep whisking until the mixture comes to a low boil, then cook for 1 minute (don't stop that whisking!). Remove from heat, stir in vanilla, then allow to cool.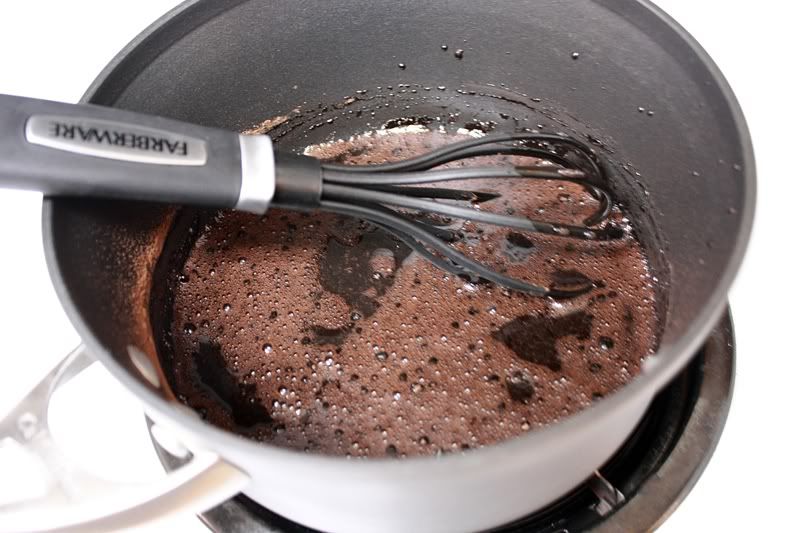 Once cool, pour into a bowl or other container (big enough to fit a cup) and chill in the refrigerator.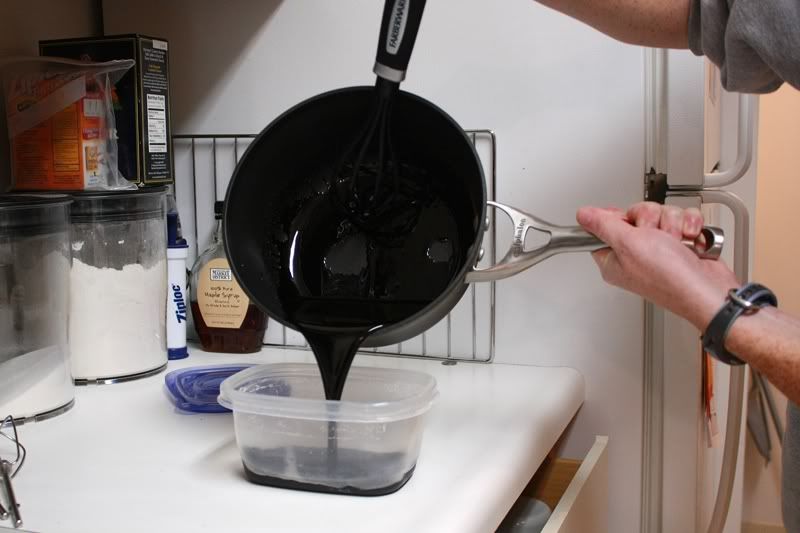 Now back to our ice cream. It was getting lonely, and I am getting hungry. Hold off! Just a little bit more!
Rummage up a freeze-able container that can hold a bit over a quart.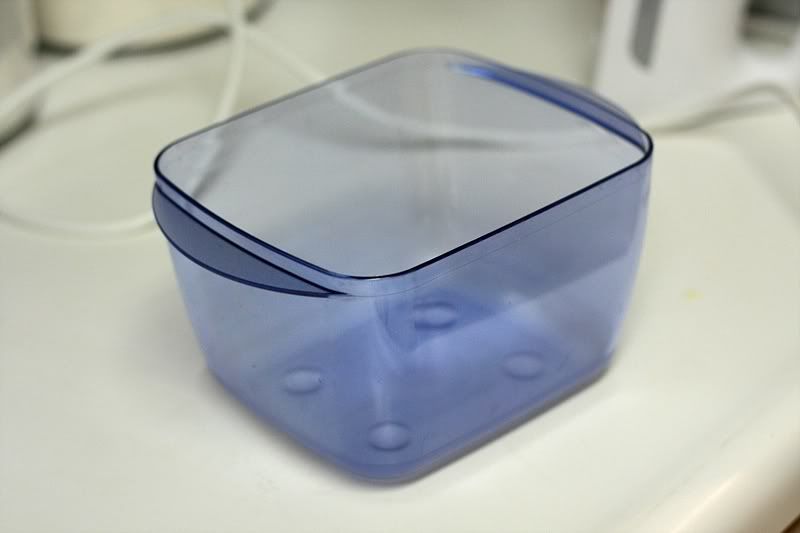 First start with a layer of that ooey-gooey Fudge Ripple.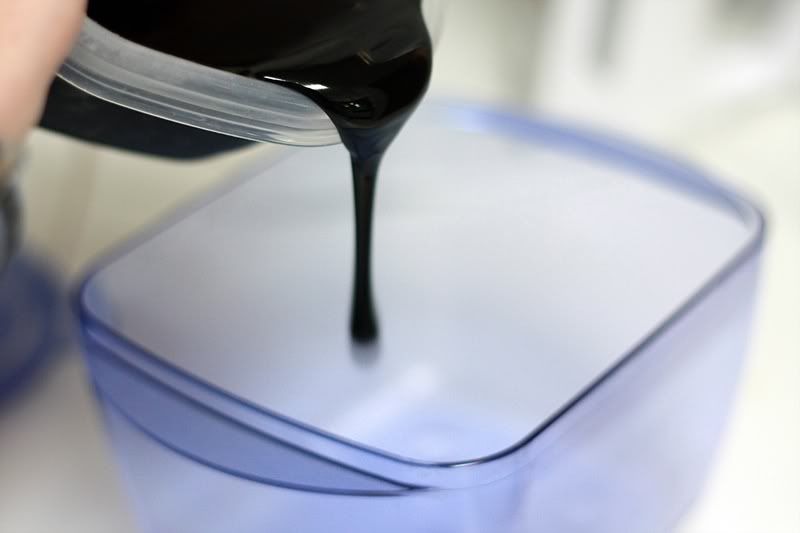 Followed by a layer of the chocolate ice cream.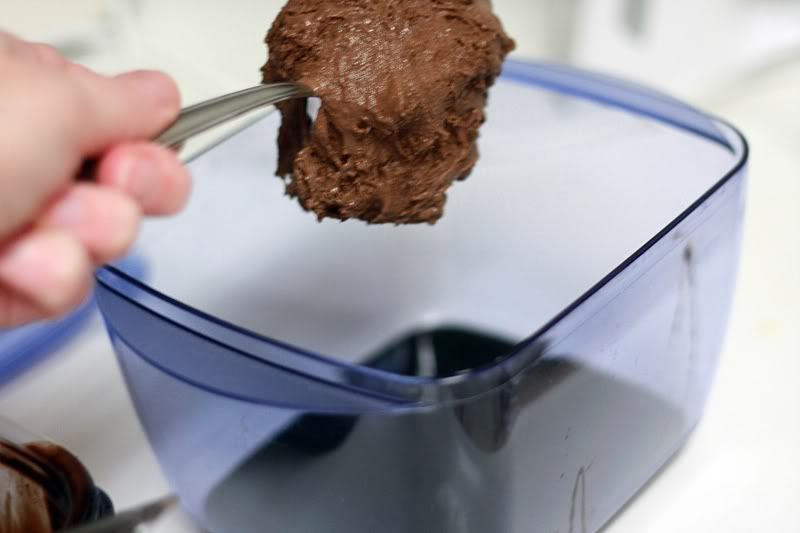 Repeat.
I'm just not sure I handle this deliciousness. Oh wait, silly me. Of course I can.
If you are able to hold out just a bit longer, place your ice cream in the freezer to harden for a bit. I can't tell you how long to let it harden, as I had to leave for class and then a dinner date with friends. But seven hours sure did the trick for me!
Let me just say that I made a beeline for the freezer as soon as I walked in the door. And was not disappointed. I think I might have just died and went to heaven. But then came back because I wanted more ice cream. It was just so rich, and chocolatey, and dense and believe it or not
smooth
-- even without a fancy-pants machine. Adam said it was the best chocolate ice cream he's ever had. Which is quite impressive. And I kind of tend to agree with him. In a very unbiased way.
Wait a second. What's this white ice cream you see? That would be chocolate chip cookie dough. But that is for another day. :) I'm such a tease.
But seriously. This ice cream is amazing. Even if it's a little needy, and you have to babysit it. Totally.worth.it. I'm not really sure you can beat it... unless... there's bacon involved.
That's right. I went there.
And wow. There are just no words. Well, maybe A.mazing. Or awesome. Or crazy-good. Okay, well that's two words, but you get the idea.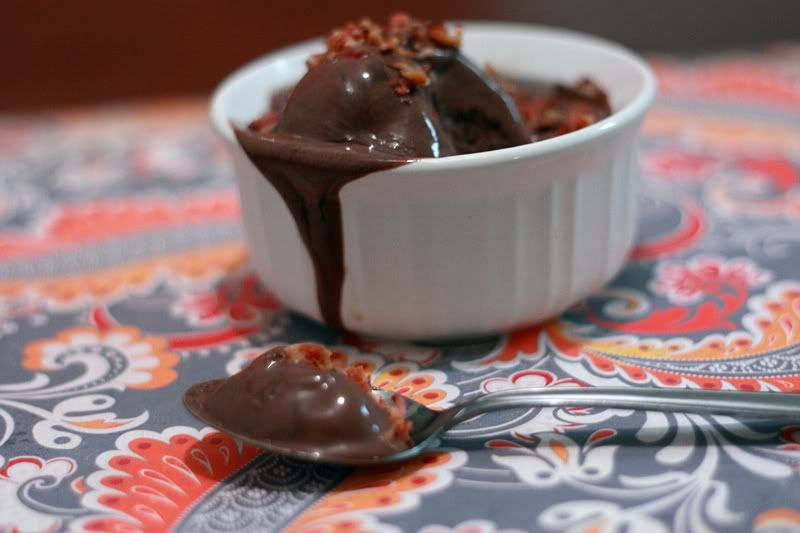 Can I go swimming in ice cream? No? That's disappointing. Guess I'll just have to eat it instead. Darn.
Makes: 8 (1/2-cup) servings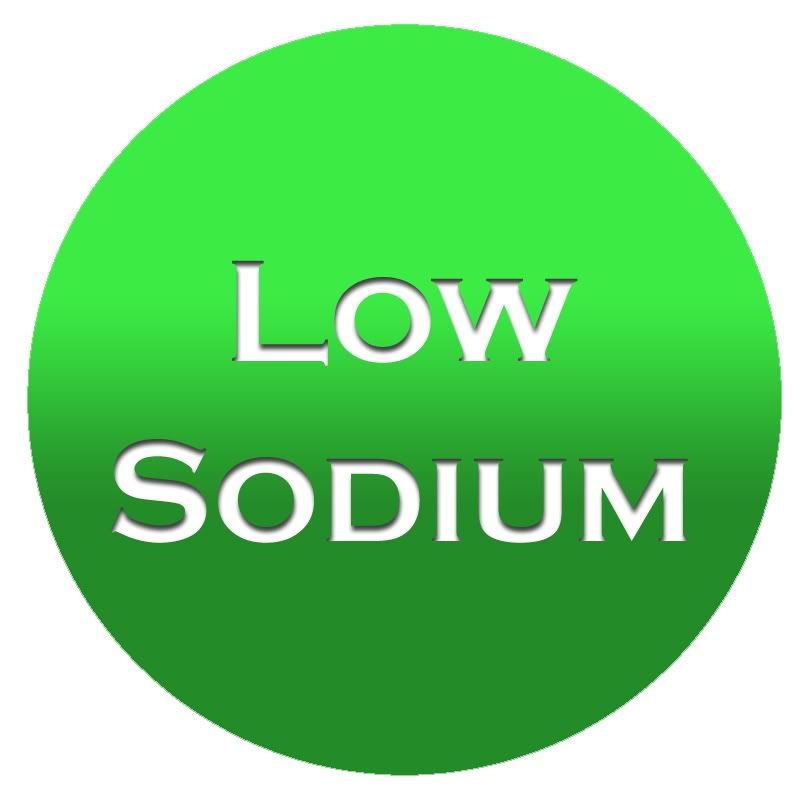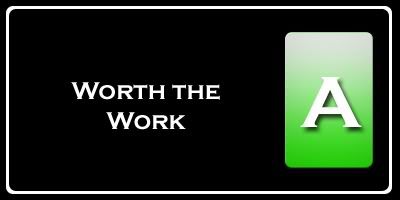 Nutrition Facts
Amount per serving
Calories 413
Calories from fat 189
% Daily Value
Total Fat 21.0g
32%
Saturated Fat 12.1g
61%
Cholesterol 175mg
58%
Sodium 52mg
2%
Total Carbs 58.2g
19%
Dietary Fiber 2.9g
11%
Sugars 46.1g
Protein 5.1g
Vitamin A 13%
Vitamin C 0%
Calcium 8%
Iron 10%