**
This is the fourth of seven recipe installments from my Seven-Course Fall Feast
.**
Not only was this the fourth course, it was also the pasta course, and better yet, it was one of everybody's favorite courses. Something about pillowy-soft bites with hints of butternut squash topped with sage and Parmesan wooed everyone over.
Now, let's just be honest here. I pretty much suck at making gnocchi. Well, I guess for my first time it wasn't
horrible
. But instead of nice uniform looking little pillows of deliciousness with pretty little indents, I had squished fat blobs that
maybe
had little lines that could pass as indents.
Eh. Instead of me showing you the wrong way, here are two excellent tutorials (that I found through Project Food Blog Challenge #4!) on how to make gnocchi the
right
way:
From Food Nouveau:
How to Make Gnocchi
From Authentic Suburban Gourmet:
Handmade Gnocchi
Either way, these little guys take some serious time commitment and love. All said, I probably spent about 3 hours (probably because I didn't know what I was doing) making the dough and rolling them out. Followed by a feeble attempt at making them look pretty.
Honestly though, it doesn't matter WHAT they look like. They are still super tasty.
Butternut Squash Gnocchi with Sage Brown Butter
Adapted From:
Bon Appetit
, October 2010
1 4-pound butternut squash
1 tablespoon olive oil
1 12- to 14-ounce russet potato, peeled, quartered
3/4 cup finely grated Parmesan cheese, divided
1 large egg, beaten to blend
1 1/2 teaspoons freshly grated nutmeg
1 teaspoon salt
1 3/4 cups all purpose flour
1/2 cup (1 stick) butter
2 tablespoons chopped fresh sage
Additional grated Parmesan cheese
Preheat oven to 400°F. Cut squash lengthwise in half; remove and throw away seeds. Place squash halves, cut side up, on baking sheet and brush with oil. Roast until squash is very tender when pierced with skewer and browned in spots, about 1 1/2 hours. Cool slightly. Scoop flesh from squash into processor; puree until smooth. Transfer to medium saucepan; stir constantly over medium heat until juices evaporate and puree thickens, about 5 minutes. Cool. Measure 1 cup (packed) squash puree (reserve remaining squash for another use). (Okay so this recipe originally called for a one pound squash - which I'm not sure even exists, but I used pretty much all of the pureed squash from my 4 1/2 pound squash. So go big or go home.)
Meanwhile, cook potato in medium saucepan of boiling salted water until very tender, about 20 minutes. Drain. While potato is warm, press through potato ricer into medium bowl; cool completely. Measure 2 cups (loosely packed) riced potato (reserve remaining potato for another use). (You can also use a fork or potato masher for this as well, just make sure to get as many of the lumps out as possible. Then don't worry about the 2 cups, as long as you had the correct weight in potato to begin with, you should have enough.)
Mix squash, potato, 1/2 cup Parmesan, egg, nutmeg, and salt in large bowl. Gradually add 1 3/4 cups flour, kneading gently into mixture in bowl until dough holds together and is almost smooth. If dough is very sticky, add more flour by tablespoonfuls. Turn dough out onto floured surface; knead gently but briefly just until smooth. Divide dough into 8 equal pieces.
Line 2 large rimmed baking sheets with parchment. Sprinkle parchment lightly with flour. Working with 1 dough piece at a time, roll dough out on floured surface to about 1/2-inch-thick rope. Cut rope crosswise into 3/4-inch pieces. Working with 1 piece at a time, roll gnocchi along back of fork tines dipped in flour, making ridges on 1 side. Transfer gnocchi to baking sheets. Repeat with remaining dough. Cover loosely with plastic wrap and chill at least 1 hour. (See the above tutorials for a picture process.)
Working in 2 batches, cook gnocchi in large pot of boiling salted water until very tender, 15 to 17 minutes (gnocchi will float to surface but may come to surface before being fully cooked). Using slotted spoon, transfer gnocchi to same parchment-lined baking sheets. Cool.
Cook butter in heavy large skillet over medium heat just until golden, stirring often, 3 to 4 minutes. Add sage; stir 1 minute. Add gnocchi; cook until heated through and coated with butter, 5 to 7 minutes. Season with salt and pepper. Transfer to bowl. Sprinkle with 1/4 cup Parmesan. Serve with additional Parmesan.
Now, luckily there are a couple places where you can take a break or prep through to if you are serving at a party.
First stopping point: After placing the freshly rolled gnocchi on baking sheets and then into the fridge to chill for one hour, you can actually leave them in the fridge for up to 6 hours. Then proceed to boil for 15-17 minutes followed by the remaining recipe.
Second stopping point: After boiling the gnocchi for 15-17 minutes, return to their baking sheets, cool to room temperature, then cover and place in the refrigerator for up to 8 hours. This is the where I decided to stop for my party. Adding the chilled gnocchi to the brown butter for 5-7 minutes (as the recipe calls for) will warm these right back up.
By the way, the correct pronunciation of the word "gnocchi" is:
NYOH-key (n-YO-ki)
. My poor father, I don't think he got that word right the entire weekend (although he did come up with some interesting variations...)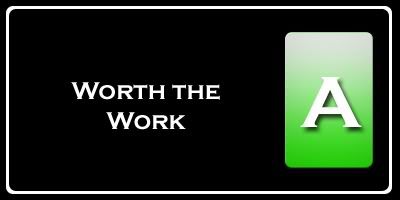 Nutrition Facts
Amount per serving
Calories 552
Calories from fat 216
% Daily Value
Total Fat 24.0g
37%
Saturated Fat 13.4g
67%
Cholesterol 90mg
30%
Sodium 767mg
32%
Total Carbs 74.2g
25%
Dietary Fiber 8.9g
36%
Sugars 7.8g
Protein 15.2g
Vitamin A 655%
Vitamin C 126%
Calcium 35%
Iron 26%