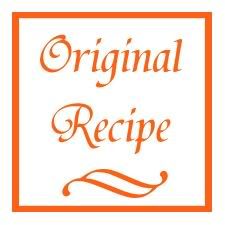 A few weeks ago, Adam and I met up for lunch at Panera during his workday. (Yeah, I'm usually not that nice, he just forgot his basketball shoes.) It was a blustery fall day, so I opted for some warm soup in a bread bowl. Going for the complete carb overload, I got a baguette as my side order -- there's just something about dipping bread into soup that is absolutely delicious. Which is what I love about those bread bowls. That warm, soggy, soup-filled bread that remains after the soup is gone. Yum. (Now, let's not get this confused with your regular old soggy bread, typically from water. That's just gross.)
As we are sitting there munching away, Adam gets the brilliant idea that someone should make baguette rounds with soup on top (much like a crostini, but not toasted). Thus, the Cheddar-Ale Pretzel Pizza was born. Okay, well, I took a few liberties with the idea and had to think about how certain flavors would pair awhile, but
eventually
, the Cheddar-Ale Pretzel Pizza was born. Basically I really wanted to try a cheddar beer soup recipe and this gave me a very good excuse to do so.
Soup? On a pizza? Well, it's kind of a quasi-soup, as most of the "broth" and large liquid quantities were omitted. So I guess it's more of a sauce. Topped with peppers and bacon. Did I mention that there's beer in both the sauce AND the crust? Because there is. As for the pretzel part? The crust. I mean really, what goes better with a cheese sauce than a big soft pretzel? No dipping required.
For the crust:
1 1/2 cups warm beer (110-115° F), such as an ale or lager
1 tablespoon sugar
2 teaspoons kosher salt
2 1/4 teaspoons instant yeast
4 1/2 cups all-purpose flour
4 tablespoons unsalted butter, melted
Vegetable oil, for greasing the bowl
10 cups water
2/3 cup baking soda
1 egg yolk beaten lightly with 1 tablespoon water (egg wash)
For the sauce
:
1 tablespoon butter
1/2 cup onion, diced
1 clove garlic, minced
1 bay leaf
1 teaspoon ground mustard
1/8 teaspoon cayenne
1 (12 ounce) beer or ale (do not use a dark beer or a pale ale)
1/3 cup flour
1 pound white cheddar cheese
1-3 tablespoons whole milk
1 teaspoon Worcestershire sauce
Remaining ingredients
:
1 jalapeño, sliced, seeds and membranes removed
1 small red chile pepper, sliced, seeds and membranes removed
4 strips bacon, slightly undercooked and chopped
Combine the beer, sugar, salt and yeast in the bowl of a stand mixer fitted with the paddle attachment. Mix on low speed to dissolve the yeast. Add in the flour and melted butter and mix just until the dough comes together. Switch to the dough hook and knead on medium speed until the dough is smooth and clears the sides of the bowl, about 5 minutes. Transfer the dough to a bowl lightly greased with vegetable oil, turning once to coat. Cover with plastic wrap and let rise in a warm place, about 50-55 minutes or until doubled in bulk.
Meanwhile, melt 1 tablespoon of butter in a large pot over medium heat. Add in the onions, and allow to soften and become fragrant, stirring frequently, about 10 minutes. Stir in the garlic, and allow to cook until fragrant, about 1 minute. Mix in the beer, flour, cayenne, mustard, and bay leaf. Bring to a boil over medium heat, then reduce heat to medium-low. Let simmer for about 1 hour. Add in 3/4 pound cheese, and stir until completely melted (add in milk if it becomes too thick, or more cheese if too runny). Stir in Worcestershire sauce.
Preheat the oven to 450 degrees F. In a large pot, bring the water and baking soda to a boil. Line two baking sheets with parchment paper. Divide dough into 4 equal sections. On a lightly floured surface, roll out each section of dough into a 7-8" circle. Push excess dough toward the edges to form a lip. (The "edges" of the crust need to be formed prior to cooking to help keep the sauce on the pizza.) Place the pretzels pizza crusts into the boiling water, 1 at a time, for 30 seconds. Remove from the water with a slotted skimmer and return to the baking sheet (you may need to dab off excess water with a paper towel).
Layer the boiled pizza crusts with about 1/4 of the cheddar-ale sauce, then top with peppers and a sprinkle of bacon. Brush the outer edge crust with the egg wash and sprinkle with kosher or pretzel salt. Bake in the preheated oven until dark golden brown, about 10-12 minutes. Allow to cool for about 10 minutes (this also helps the sauce to set and stay in place).
Serves: 8 (1/2 a pizza)
Let me just stress that a pale ale, or Indian pale ale (IPA) should at all costs NOT be used. Of course, that's what
we
used, surprisingly suggested by Emeril Lagasse. A pale ale will give the sauce a bitter aftertaste, which we are most definitely not going for here. On the flip side, a stout, or a dark beer will probably give too prominent or heavy of a beer flavor. So be happy, and opt so somewhere in the middle. (Yes, I have no clue what in the world I am talking about here, non-beer drinker that I am. These suggestions are all from Adam, the self-named beer connoisseur.)
But really, you can't mess up pretzels and cheese too awful much. I mean, it's
pretzels and cheese
, and a great option for a game day meal/snack/munchie without the arena prices.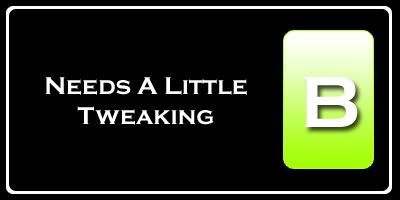 Nutrition Facts
Amount per serving
Calories 686
Calories from fat 285
% Daily Value
Total Fat 31.6g
49%
Saturated Fat 18.2g
91%
Trans Fat 0.0g
Cholesterol 116mg
39%
Sodium 1221mg
51%
Total Carbs 66.2g
22%
Dietary Fiber 2.9g
12%
Sugars 3.1g
Protein 27.1g
Vitamin A 24%
Vitamin C 23%
Calcium 45%
Iron 27%