**
This is the seventh and final recipe installment from my Seven-Course Fall Feast
.**
Ah, the end. We have arrived at the final dish from my
Seven-Course Fall Feast
. And what a finale to a long and luxurious dinner. Going into the final dish is right where your guests are hovering between "oh I could eat a little bit more" and "I'm really full". Where they are doesn't matter. Because they
will
eat this. (Although you really want to aim for them to be in the first category -- we don't want to have to roll them home!)
This cheesecake takes a few steps (and a few hours of hanging out) to put together, but I think it's totally worth it. The end result leaves you with a surprisingly rich and creamy cheesecake, but one that's not over the top sweet like so many tend to be.
As for the bourbon. Let's just say I'm not a fan of bourbon, neat or on the rocks. Yet I sucked it up and made sure it found it's way in there anyways. If you are a bourbon lover, I would suggest doubling the bourbon in this recipe, but for everyone else, I think what's in there is just the right amount. Honestly, you can't really taste the bourbon, but it gives the cheesecake a nice extra layer of flavor, one you can't quite put your finger on. Which, in my case, would be a good thing.
Bourbon Pumpkin Cheesecake
Adapted From:
Gourmet
, November 2003
3/4 cup gingersnap cookie crumbs
1/2 cup pecans (1 3/4 ounces), finely chopped
1/4 cup packed light brown sugar
1/4 cup granulated sugar
1/2 stick (1/4 cup) unsalted butter, melted and cooled
1 1/2 cups canned solid-pack pumpkin
3 large eggs
1/2 cup packed light brown sugar
2 tablespoons heavy cream
1 teaspoon vanilla
1 tablespoon bourbon
1/2 cup granulated sugar
1 tablespoon cornstarch
1 1/2 teaspoons cinnamon
1/2 teaspoon freshly grated nutmeg
1/2 teaspoon ground ginger
1/2 teaspoon salt
3 (8-ounce) packages cream cheese, at room temperature
2 cups sour cream (20 ounces)
2 tablespoons granulated sugar
1 tablespoon bourbon
Caramel topping
Assemble, lock together, and butter a 10-inch springform pan.
In a medium bowl, stir together crumbs, pecans, 1/4 cup brown sugar, 1/4 cup granulated sugar and 1/4 cup butter in a bowl until combined well. Press crumb mixture evenly onto bottom and 1/8-1/4 inch up side of pan. Chill crust for at least 1 hour.
Preheat oven to 350 degrees F.
In a medium bowl, whisk together pumpkin, eggs, 1/2 cup brown sugar, cream, vanilla, and 1 tablespoon bourbon until well incorporated.
In the large work bowl of a mixer, stir together 1/2 cup granulated sugar, cornstarch, cinnamon, nutmeg, ginger, and salt. Add cream cheese and beat on high until creamy and smooth, about 3 minutes. Reduce speed to medium, adding in pumpkin mixture. Beat until smooth.
Place springform pan with crust onto a baking sheet with edges. Slowly pour filling into crust, smoothing top. Bake on the middle rack until center is just set, 50 to 60 minutes (center should still be able to slightly shake). Leaving the oven on, transfer cheesecake to rack and cool 5 minutes.
In a medium bowl, whisk together sour cream, 2 tablespoons granulated sugar, and 1 tablespoon bourbon. Spread mixture on top of cheesecake and bake for an additional 5 minutes.
Cool cheesecake completely in pan on a cooling rack, about 3 hours.
Cover and transfer to the refrigerator (can be carefully removed from the baking sheet) until cold, at least 4 hours. Remove side of pan and drizzle slices with caramel before serving.
Serves: 12
If making for a party (or a nice alternative to pumpkin pie for Thanksgiving), start working on the cheesecake first. There is a lot of down time between letting the crust chill, baking, and letting the cheesecake cool/chill. As with most cheesecakes, you definitely want to serve this throughly chilled, so baking this a day in advance is even better.
I knew that I wanted to plate these cheesecakes as cute mini cheesecakes, but my round cookie cutter wasn't quite tall enough to cut all the way through. So my handy-dandy engineer hubby came to the rescue, cutting down a soda can and punching holes at the top to allow me to cut 2-inch rounds out of the cheesecake. If you follow the same method, a 9-inch cake will suffice for 6 rounds, but you need that 10-inch for 8 rounds. (And then you have lots of leftover scraps to hide in the fridge for later.) Or you can always just go for the regular slices, just don't forget that caramel drizzle!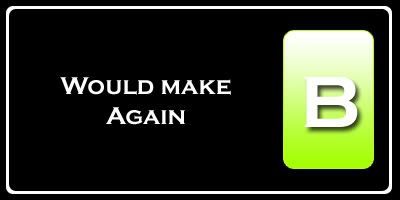 Nutrition Facts
Amount per serving
Calories 493
Calories from fat 336
% Daily Value
Total Fat 37.3g
57%
Saturated Fat 21.2g
106%
Trans Fat 0.0g
Cholesterol 146mg
49%
Sodium 351mg
15%
Total Carbs 32.8g
11%
Dietary Fiber 1.5g
6%
Sugars 25.8g
Protein 8.0g
Vitamin A 120%
Vitamin C 3%
Calcium 12%
Iron 10%