Everybody has their list of foods they don't like. I am probably the worst -- that list is ridiculously long. Seafood, coffee, coconut, I could really go on and on for a very long time. Adam, on the other hand, has a very short list. Up until now it had included:
* Feta Cheese
* Bell Peppers
Period. That was it. I could get him to practically eat anything else, as long as it was reasonably edible. And then I decided to *gasp* once again make a side to go with my meal (I mean really, meatballs on their own are just kind of boring and look very lonely).
I knew that Adam wasn't the cucumber's biggest fan, but I didn't realize to what exact extent. The Quick Pickled Cucumbers weren't just straight cucumbers, they were
pickled
cucumbers. And I know for a fact he's a fan of pickles. Let's just say the kid keeps a jar in the fridge at all times for his late night cravings.
Of course, when he sees what's on his dinner plate, the nose automatically goes up. "You know I don't like cucumbers, right?" After much cajoling, arm-twisting, and stink-eyes shot his way, I convinced him to at least
try
them. One disappeared. Then another. And another. "You know, these actually aren't all that bad." Silly kid, he should learn to trust me. Except where bell peppers and feta cheese are involved.
2 tablespoons brown sugar
2 tablespoons canola oil
8 garlic cloves
3 tablespoons soy sauce
1 pound skinless, boneless chicken breasts, cut into 1-inch pieces
Cooking spray
Preheat oven to 400 degrees F.
In the bowl of a food processor, combine brown sugar, oil, and garlic. Process until finely ground. Add soy sauce, salt, and chicken; and process again until finely ground. Divide chicken mixture into 20 equal portions. With moist hands, shape each portion into a meatball, and set aside.
Heat a large skillet over medium-high heat. Add 10 meatballs to pan; sauté 4 minutes, turning to brown meatballs on all sides. Arrange browned meatballs on a parchment-lined baking sheet. Repeat procedure with remaining meatballs. Bake at 400 degrees for 5 minutes or until done.
Serves: 4
Quick Pickled Cucumbers
From: Cooking Light, October 2010
1 cucumber, sliced crosswise into thin rounds
2 cloves garlic, crushed
1 cup rice vinegar
3/4 cup water
2 tablespoons sugar
1/2 teaspoon salt
1 tablespoon garlic chile paste (sambal oelek)
In a medium bowl combine the cucumber and crushed garlic.
In another medium, microwave-safe bowl, combine the vinegar, water, sugar and salt. Microwave on High for 2 minutes, or until boiling.
Pour hot vinegar mixture over cucumbers. Add in 1 tablespoon chile paste, and stir well. Cover and chill at least 4 hours. Drain prior to serving, or serve with a slotted spoon.
Serves: 4
The meatballs are tangy and garlicky with a hint of the sweetness from the brown sugar; but more importantly, they are delicious. Definitely a nice twist from your usual Italian-style beef meatballs.
Even though you only "pickle" the cucumber for 4 or so hours, it actually takes away most of the "cucumber" flavor, infusing it with the vinegar bite you typically associate with a pickle. Which totally works in my book, as neither of us are cucumber-on-its-own fans.
What's even better about this complete meal (besides the fact that I actually served a side that wasn't bagged salad)? You can have up to
two
servings of meatballs (that's 10 of those tangy meatballs) with a serving of cucumbers, and you will still be under 500 calories. How's that for awesome? Well, as long as you can get to them before your husband, which in my case, probably isn't going to happen.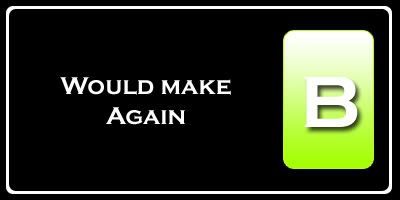 Nutrition Facts - Korean Meatballs
Amount per serving
Calories 206
Calories from fat 86
% Daily Value
Total Fat 9.6g
15%
Saturated Fat 1.0g
5%
Trans Fat 0.0g
Cholesterol 66mg
22%
Sodium 861mg
36%
Total Carbs 7.3g
2%
Sugars 4.6g
Protein 24.4g
Vitamin A 0%
Vitamin C 3%
Calcium 2%
Iron 2%
Nutrition Facts - Quick Pickled Cucumbers
Amount per serving
Calories 78
Calories from fat 1
% Daily Value
Total Fat 0.1g
0%
Saturated Fat 0.0g
0%
Trans Fat 0.0g
Cholesterol 0mg
0%
Sodium 319mg
13%
Total Carbs 9.6g
3%
Sugars 7.6g
Protein 0.6g
Vitamin A 2%
Vitamin C 7%
Calcium 2%
Iron 1%