How about we take a break from the cookies for a bit? Sounds like a good idea -- especially since my oven has not been turned on in about a week. Okay, lie.
Once.
For these.
I had originally made a different version of these a couple weeks ago when my sister was visiting, and promptly forgot to add in the melted butter. Nice.
I knew I wanted to give these another shot, but the opened package of red velvet cake mix tucked away in the pantry was calling my name. So the cake mix route I went.
Do.not.regret.
Baked Red Velvet Doughnuts
Adapted from:
2 cups
Red Velvet Cake Mix
1/2 cup
cake flour
1/2 cup
granulated sugar
1/2 teaspoon
baking powder
1/2 teaspoon
salt
2
eggs
3/4 cup

buttermilk

, at room temperature
3 tablespoons

unsalted butter

, melted
2 teaspoons
vanilla extract
4 ounces
reduced-fat cream cheese
1 teaspoon
vanilla extract
1 cup
powdered sugar
6 tablespoons
1% milk
Preheat oven to 375 degrees F. Thoroughly coat a doughnut pan with non-stick spray (or grease with vegetable shortening).

Whisk together cake mix, flour, sugar, baking powder, and salt in a large bowl. Whisk in the eggs, buttermilk, butter, and vanilla, being careful not to over mix. Some lumps from the cake mix may remain.

Transfer batter to a sandwich-sized plastic bag and snip off the corner. Use bag to pipe batter into the prepared pan, filling only about 1/2 full. Bake for 10 minutes. Remove from oven and let cool in the pan about 5 minutes, then transfer to a wire rack to cool completely.

Meanwhile, in a medium bowl, beat the cream cheese until smooth. Add the vanilla and powdered sugar. Beat in 3 tablespoons milk. Add additional milk, one tablespoon at a time, until the desired consistency is reached (I prefer mine more on the thin side).

Once doughnuts have cooled, place them, one at a time, face down in the glaze until the top is coated. Remove and flip right side up and place back on the cooling rack. Repeat with remaining doughnuts. Glaze may remain slightly sticky.
Makes:
2 dozen
These are light an fluffy and just what you'd expect from a red velvet cake in terms of flavor. As a doughnut... still delicious, but not exact what you get when running into Dunkin Donuts. (Okay, let's just all admit right now that we
know
they aren't going to be the same going into this.)
Next go around, I think I might actually switch out the cake flour for some good ol' all-purpose as these were almost
too
soft. Which made getting them out of the pan a rather interesting feat.
Oh, and don't cheat and skip the cream cheese glaze. It's essential. Trust.
And the best part -- I don't have to get up early to make these AND enjoy them for breakfast. It's simply stir. bake. dip. done.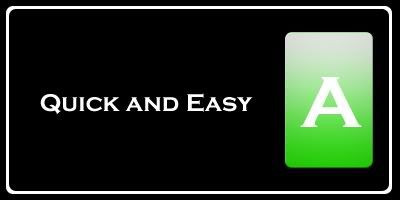 Nutrition Facts
Serving Size 53g
Amount per serving
Calories

161

Calories from fat 43
% Daily Value
Total Fat

4.8g

7%
Saturated Fat

2.4g

12%
Cholesterol

23mg

8%
Sodium 209mg
9%
Total Carbs

27.4g

9%

Fiber

0.5g
2%
Sugars 18.7g
Protein

2.5g

Vitamin A 3%
Vitamin C 0%
Calcium 5%
Iron 5%