At one point last week, at least half of my freezer was completely filled with cookies. No, but really. Even
after
I cleaned things out
. Since then, I've mailed a few of them off, but there still remains well over 6 dozen cookies in there (probably closer to 7 or 8).
We are going to have one tasty Christmas, that's for sure.
See, I just don't believe in Christmas without a cookie plate. It's a necessity -- just part of how this holiday works. You walk by the cookie plate and grab a cookie. Christmas cookies don't come with any calories. Fact.
Okay, or so I wish.
I am not sure how I've made I through 27 Christmases and these have yet to grace the cookie plate. Kind of a crime when you think about it. Or taste them. Time to change that business. After making 2 batches of these, they are well on their way to becoming a holiday staple.
Chocolate Crinkles
Adapted from:
1/2 cup
unsweetened cocoa powder
1/2 cup
Dutch-processed cocoa powder (such a Hershey's Special Dark)
2 cups
granulated sugar
1/2 cup
vegetable oil
4
eggs
2 teaspoons
vanilla extract
2 cups
all-purpose flour
2 teaspoons
baking powder
1/2 teaspoon
salt
1/2 cup
powdered sugar
In the large work bowl of a mixer, beat together the cocoas, granulated sugar, and vegetable oil until the cocoa powder is well hydrated. Beat in eggs, one at a time, fully mixing in before adding the next. Add vanilla.

In a medium bowl, stir together the flour, baking powder, and salt. Slowly add in thirds to the wet ingredients. Once the flour mixture is fully incorporated into the batter, cover dough with plastic wrap and place in the fridge for a minimum of 4 hours.

Preheat oven to 350 degrees F. Line baking sheets with parchment paper. Scoop dough into a tablespoon or a #50 size cookie scoop. Drop dough into the powdered sugar, roll until coated with sugar, then roll into 1-inch balls. Transfer dough ball to prepared baking sheets.

Bake for 10-12 minutes, or until the dark, cracked part of the cookie looks baked. Let rest on baking sheet for 1-2 minutes, then transfer to wire cooling racks.
Makes:
5 dozen
I'll admit, I was a little leery when I saw these went for oil instead of butter -- until I remembered that's how brownie and cake mixes roll, soooo I should just go with it. And you know what? It works.
These are rich and fudgey -- pretty much just a brownie in cookie form covered in powdered sugar. Totally a cookie Adam can get behind. And me. Although I usually don't discriminate, I'll back most any cookie.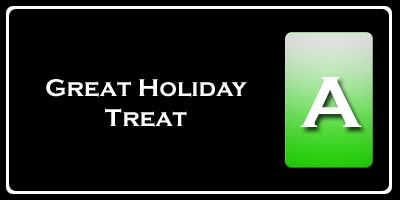 Nutrition Facts
Serving Size 18g
Amount per serving
Calories

69

Calories from fat 21
% Daily Value
Total Fat

2.3g

4%
Saturated Fat

0.6g

3%
Cholesterol

12mg

4%
Sodium 24mg
1%
Total Carbs

11.8g

4%

Fiber

0.6g
2%
Sugars 7.7g
Protein

1.1g

Vitamin A 0%
Vitamin C 0%
Calcium 1%
Iron 3%