Apparently, when I have a hankering to make something, I can't just stop with one thing. Obviously.
Cookie streak
anybody?
So when I decided to make breakfast the other day, naturally I got it in my head to make something
else
for breakfast. Not the same day. Goodness no. It's all I can do to bake cookies and make dinner in one day.
I'm pretty sure this might have been an "let's order pizza for dinner" type night.
I can't make this stuff up. Promise.
I am also apparently behind the curve when it comes to making any and everything with pumpkin. Such a shame. Because these are super tasty. I believe Adam called them "pumpkin pie lite".
And it's also a shame it took me two months to get around to using my brand spankin' new waffle maker I got for my birthday. Especially since I'm way more of a waffle fan than a pancake fan. Guess that goes to show how often we have fancy breakfasts around here.
Pumpkin Waffles
Adapted from:
2 1/2 cups
all-purpose flour
1/3 cup

light brown sugar

, packed
2 1/4 teaspoons
baking powder
1 teaspoon
baking soda
1/2 teaspoon
salt
2 teaspoons
ground cinnamon
1 teaspoon
ground ginger
1/4 teaspoon
ground cloves
4

eggs

, whites and yolks separated
2 cups
buttermilk
1 cup
pumpkin puree
6 tablespoons (3/4 stick)

unsalted butter

, melted
Preheat waffle iron.

In a medium bowl, whisk together the first 9 ingredients (through ginger).

In a large bowl, lightly whisk the egg yolks, then add the buttermilk, pumpkin, and butter. Whisk until smooth. Add the dry ingredients increments, whisking well to keep the batter smooth between each addition.

In a medium bowl, beat the egg whites until they hold a soft peak (peaks that easily fall over). Gently fold whites into the batter until just combined.

Coat hot waffle iron with cooking spray. Ladle one large scoop of batter (about 1/2 cup) into the center of the waffle iron and close. Cook according to the manufacturer's instructions (mine was 3-4 minutes). Transfer waffle to a plate and repeat with remaining batter.

Waffles can be kept warm in an oven set at the lowest temperature until ready to serve.
Makes:
8 waffles
This was such a great spin on your typical waffle recipe. And really not much harder than it either, minus the whole whipping the egg white thing. Which actually took much less time that I expected (super plus).
Another great bonus is that waffles are great to throw in the freezer for breakfast another day. Just pop them in the toaster and you're golden (leggo my eggo -- don't tell me I'm the only one that remembers that). It's like we're getting homemade breakfasts every morning. Without the hassle. Now that I like.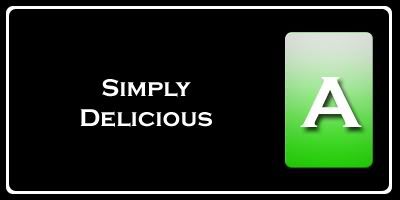 Nutrition Facts
Serving Size 173g
Amount per serving
Calories

312

Calories from fat 107
% Daily Value
Total Fat

11.9g

18%
Saturated Fat

6.6g

33%
Cholesterol

118mg

39%
Sodium 468mg
20%
Total Carbs

42.8g

14%

Fiber

2.3g
9%
Sugars 10.1g
Protein

9.3g

Vitamin A 103%
Vitamin C 3%
Calcium 19%
Iron 16%