A couple months ago, my friend Steph from
Steph's Bite by Bite
announced that her and her fiance had to move up their wedding date by
9 months
. I don't know about you, but my wedding planning took a full 9 months or so to get all of it in. I couldn't imagine having to squish it all down to two months! Yet due to circumstances out of their control, they moved the date from June 30, 2012, to October 29, 2011. What a champ! I would want to just throw my hands up and cry. Yet Steph hasn't, and you should really go and check out some of the really awesome (and cute!) wedding ideas she has, as well as all of her mouth-watering sweets and great looking dishes.
With the nuptials coming up right around the corner, Kita from
Pass the Sushi
came up with the great idea to surprise Steph with a "virtual" bridal shower of food bloggers, featuring great "date night" dishes for those times when they want to kick it up a night a home. Of course I was in.
Steph: Hope your wedding day goes off flawlessly and is everything you wanted! Congrats to you both!
For my "Big Night In" meal, I opted for the appetizer, entree and a side, and dessert route. Whew! Definitely some work, but totally worth it!
First, we start with one of my favorite appetizers of all time -- Spin Dip (better known as Spinach & Artichoke Dip). I may or may not be known to walk into a restaurant and order this solely and an entree. I can neither confirm or deny. However, I am one of those people who
do not
like mayo, so it took a bit of hunting to find a recipe that looked promising. I think this version proves that mayo is definitely not necessary for this dip, it's fantastic the way it is.
Next, we move to a Cider-Roasted Pork Loin with Pommes Anna. The pork has a nice kick from the peppercorns with a sweetness from the cider reduction -- great for a nice fall or winter evening. Just make sure you brine that sucker for a long, long time to prevent it getting dry while cooking. As for those Pommes Anna, which is supposed to look like a lovely little potato cake with rings of potato slices (not just a heap of potatoes). Well, we'll just say the taste was fantastic. I might have some work to do in the looks department on that dish.
To finish things off, I opted for a fantastically rich Peanut Butter Torte (which can easily be made the day ahead). This delicacy will come next week my friends. Mwahaha. So mean, I know.
1 1/2 cups
whipping cream
1 tablespoon
flour
1/4 teaspoon

garlic pepper seasoning

(such as McCormick's, or make your own)
2 tablespoons

Parmesan cheese

, grated
2 tablespoons

Romano cheese

, grated
1 (16 ounce) package
frozen spinach, thawed and drained well
1 cup

Asiago cheese

, grated
1 (14 ounce) can

artichoke hearts

, drained and chopped
Preheat oven to 350 degrees F. Coat a 1 1/2 quart baking dish with cooking spray; set aside.

In a medium bowl, whisk together cream, flour, garlic pepper, 1 tablespoon Parmesan, and 1 tablespoon Romano. Warm mixture in the microwave in 30 second intervals, stirring between each, until the mixture is hot and slightly thickened. Add spinach, Asiago cheese, and artichokes until well blended. Pour mixture into prepared baking dish and spread evenly across pan. Sprinkle remaining Parmesan and Romano over the top. Bake, uncovered, 15-18 minutes, or until hot and bubbly. Remove from oven and turn heat to broil. Once oven is heated, place under the broiler 3-5 minutes, or until cheese is lightly browned.
Serves:
8
as an appetizer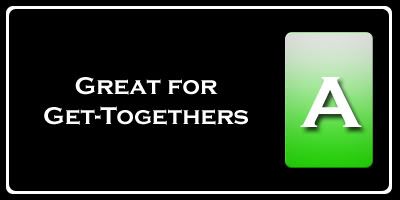 Cider-Roasted Pork Loin
Adapted from: , October 2004
3 cups
water
3 cups
apple cider
1/4 cup
kosher salt
1 tablespoon
black peppercorns
1 tablespoon
coriander seeds
1
bay leaf
2 pounds

boneless pork loin

, trimmed
2 cups
apple cider
1 teaspoon
dried rosemary
1 teaspoon
dried oregano
1/8 teaspoon
ground black pepper
In a large saucepan, bring the first 6 ingredients (through bay leaf) to a boil. Stir until salt dissolves. Remove from heat and cool to room temperature. Pour brine into a large ziploc bag with pork. Seal bag and place in refrigerator for at least 12 hours (preferably overnight). Turn bag occasionally.

Preheat oven to 350 degrees F.

In a small saucepan over medium-high heat, bring 2 cups of cider to a boil. Continue to cook until cider thickens and is reduced to about 1/4 of a cup. Set aside.

Meanwhile, remove pork from bag and discard brine. In a small bowl, combine rosemary, oregano, and 1/8 teaspoon ground black pepper. Rub herb mixture over pork. Place pork on the rack of a broiler pan coated with cooking spray. Bake for 1 hour, or until internal temperature reaches 155 degrees F. During the final 20 minutes of cooking, baste the pork at least twice with the cider reduction. Remove pork from oven and baste pork with cider reduction a third time. Let rest for 10 minutes before serving. Serve with any remaining cider reduction.
Serves:
8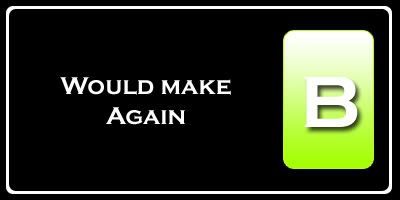 Pommes Anna
Adapted from:
2 1/2 pounds

russet potatoes

peeled, placed in a bowl of water
6 tablespoons

unsalted butter

, melted
1 1/2 teaspoons
kosher salt
3/4 teaspoon
ground black pepper
1/8 teaspoon
ground nutmeg
1 tablespoon
grated Parmesan cheese
Preheat oven to 350 degrees F.

In a small bowl, melt the butter in the microwave in 20 second increments. Once melted, set aside.

Slice potatoes into thin rounds with a mandolin or a very sharp knife. Pat slices dry. Heat a medium non-stick pan over medium heat. Arrange 1 layer of overlapping potato slices over the bottom of the pan in concentric circles. Drizzle with 1/3 of melted butter. Sprinkle with 1/2 teaspoon salt, 1/4 teaspoon pepper, and a pinch of nutmeg. Repeat twice more, for a total of three layers. Cook potato cake on low 25-30 minutes, or until the bottom potatoes are golden and crisp around the outside. Shake pan several times while cooking to prevent potato cake from sticking.

Using the lid of the pan to hold potatoes in place, pour off the excess butter into a small bowl; reserve. Place the same lid (the same size as the skillet) over the potatoes. Holding the lid in place, flip the pan over (the potatoes should now be on the lid and not in the pan). Pour the reserved butter back into the pan. Slide the potatoes back into the pan, uncooked side down. Place skillet in the oven for 25-30 minutes. Shake the pan several times while baking to keep the potatoes from sticking. Potatoes are done when the bottom is browned and crisp.

Pour off any remaining butter left in the pan. Slide potatoes onto a serving dish and sprinkle with cheese.
Serves:
6
(as a side)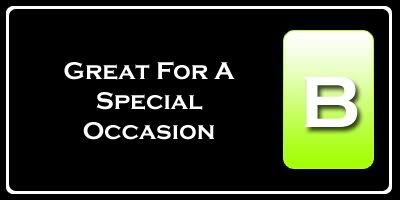 Check back next week for this!
Congrats again Steph!
Check out all the other Date Night Dinners for Steph's Virtual Bridal shower!
Nutrition Facts - Spin Dip
Serving Size 149g
Amount per serving
Calories

176

Calories from fat 113
% Daily Value
Total Fat

12.6g

19%
Saturated Fat

7.8g

39%
Cholesterol

42mg

14%
Sodium 333mg
14%
Total Carbs

8.9g

3%
Fiber

4.0g

16%
Sugars 0.8g
Protein

9.0g

Vitamin A 114%
Vitamin C 36%
Calcium 25%
Iron 13%
Nutrition Facts - Cider-Roasted Pork Loin*
Amount per serving
Calories

200

Calories from fat 60
% Daily Value
Total Fat

6.6g

10%
Saturated Fat

2.2g

11%
Cholesterol

67mg

22%
Sodium 419mg
17%
Total Carbs

9.2g

3%
Fiber

0.3g

1%
Protein

24.4g
Nutrition Facts - Pommes Anna
Serving Size 206g
Amount per serving
Calories

237

Calories from fat 108
% Daily Value
Total Fat

12.0g

18%
Saturated Fat

7.5g

37%
Cholesterol

31mg

10%
Sodium 687mg
29%
Total Carbs

29.9g

10%
Fiber

4.6g

18%
Sugars 2.2g
Protein

3.6g

Vitamin A 7%
Vitamin C 62%
Calcium 3%
Iron 6%
*Nutrition Facts from Cooking Light