Thanks to everyone who wished me a
quick fix for my furnace
. I have good news and bad news. Bad news: It's not fixed yet -- they had to order a part, so it most likely won't be fixed until sometime next week. Boo. Good news: It's supposed to be in the high 70's and sunny for the next 5 days or so. Whew. No furnace needed for that!
Anyhoo, a couple weeks ago, after being frustrated with the amount of fast food we were eating and my lack of time and desire to be in the kitchen after soccer practice, I sent a shout out through
twitter
asking for any ideas for the crockpot.

Erin, from
the Spiffy Cookie
sent a few ideas my way -- all of which looked fabulous. Of course, I had to start off with the easiest looking one to begin with.
No, really. Throw some chicken breasts in the crockpot (they can even be frozen) and cover with chick broth. Step away for 4-6 hours. Shred chicken. Mix with dressing and a few other goodies. Done.
Time needed? 10 minutes. Maybe.
Now that's the kind of quick meal I've been looking for.
Slow Cooker Chicken Caesar Sandwiches
Adapted from:
1 pound
boneless, skinless chicken breasts
2 cups
fat-free, reduced-sodium chicken broth
1/2 cup
Caesar dressing
1/4 teaspoon
ground black pepper
1/4 cup

Parmesan cheese

, grated
1 cup
torn Romaine lettuce
4
hamburger buns
Cover a crockpot with a slow cooker liner. Place the chicken in the slow cooker and cover with the chicken broth. Cook on low for 4-6 hours. Remove chicken from slow cooker, draining as much chicken broth off as possible. Place chicken on a cutting board. Using two forks, shred the chicken; discard any fat.

Transfer the shredded chicken to a large bowl and toss with dressing, pepper, and cheese. If mixture has cooled, remove the liner and liquid from the slow cooker, replace with a new one, and reheat the chicken mixture in the slow cooker for about 30 minutes.

Place about 1/4 of the chicken mixture onto each hamburger bun, top with romaine lettuce, and serve.
Serves:
4
This is one of those recipes that are so easy you have to stop and think "why did
I
think of that?". But I didn't, some else did, and I am so glad. Especially when the hubby is ecstatic I just recreated one of his favorite sandwiches. Of.All.Time. apparently. Who knew? Well, if under 10 minutes is all it takes to make one of his favorite things, why then, put that up on the keeper list. Stat.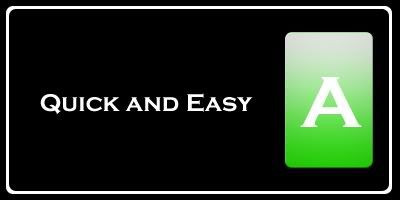 Nutrition Facts
Serving Size 234g
Amount per serving
Calories

428

Calories from fat 145
% Daily Value
Total Fat

16.1g

25%
Saturated Fat

4.1g

20%
Cholesterol

107mg

36%
Sodium 711mg
30%
Total Carbs

28.8g

10%
Fiber

1.6g

6%
Sugars 8.2g
Protein

39.8g

Vitamin A 21%
Vitamin C 4%
Calcium 15%
Iron 18%