I love eating cookie dough, brownie batter, cake batter, you name it, if it's a dessert batter, I"ll probably love it. Raw eggs don't scare me. Well, in this context anyways.
So when I found out that there was such a recipe that was very similar to a brownie batter, yet cooked, I was all over it. I mean, until I forgot about it. How does one even do that with something so mouth-watering? No idea, but I found a way. And honestly, I truly regret waiting this long to make it.
I often shy away from desserts that are hard to share, unlike cookies or cupcakes, as they require plates/bowls/forks/spoons/what.have.you. and are typically a mess to eat, therefore making it difficult for me to send it for Adam to share at work. Which is one of the reasons I hesitated when it came to making this. If I made this, then that would involve both Adam and I eating it. All of it.
More often than not, when this type of situation happens,
one
of us usually ends up eat most of it and the other one eats maybe one or two servings and that's it. We won't say who that usually is, but it's not me. I, for the life of me, did not want to get stuck with a huge bowl full of brownie-like pudding. Because I knew exactly what would happen. I would eat it. All. And totally regret it. Okay, I might not regret it, but my jeans sure would.
Yet how could I forget, brownies happen to be one of Adam's favorite desserts? One of the few he will go back for again and again? Every night after dinner, all I had to do was wait about 30 minutes, then I'd hear "Brownie Pudding time?". And
that
is how I know I've got a keeper of a recipe.
Caramel Brownie Pudding
Adapted from: via
4 large

eggs

, at room temperature
2 cups
sugar
3/4 cup
unsweetened cocoa powder
1/2 cup
flour
1 tablespoon
vanilla extract
1 cup

(2 sticks)

butter

, melted and cooled to lukewarm
1 cup

chewy caramel candy

(such as Chewy Werther's Originals or Kraft Caramels), roughly chopped
Preheat oven to 325 degrees F. Coat a 2 1/2-quart oval baking dish with cooking spray; set aside.

In a large mixing bowl, beat together the eggs and sugar on medium-high for 10 minutes. Mixture should be very thick and light yellow when done.

Meanwhile, in a medium bowl, stir together the cocoa powder and flour. Set aside.

Once the eggs and sugar have finished mixing, mix in the dry ingredients and vanilla on low until just combined. Pour in the butter and mix again until just combined. Gently fold in the caramels with a spatula.

Transfer the brownie mixture to the prepared baking dish. Place the baking dish in a larger pan. Fill the larger pan with hot tap water (as hot as it will go) until the water comes halfway up the side of the oval baking dish. Bake for 1 hour. Dessert will more resemble a brownie closer to the edges and be very pudding-like in the center.
Serves:
16
(serving size: 1/2 cup)
Don't worry if the center of your brownie pudding is completely pudding-like. It is, after all, named Brownie Pudding for a reason. Ina claims that this only serves 6, but we found it very rich, and could eat maybe 1/2 cup at the most, so I've reflected that serving size change above. Keep this stored in the fridge and then reheat for about 20 seconds or so in the microwave when ready to eat. Ice cream would also go fabulously with this.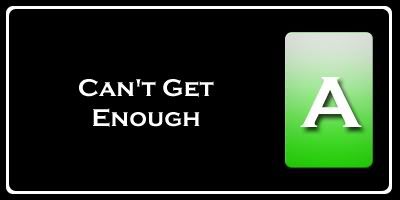 Nutrition Facts
Serving Size 70g
Amount per serving
Calories

287

Calories from fat 132
% Daily Value
Total Fat

14.7g

23%
Saturated Fat

8.8g

44%
Cholesterol

85mg

28%
Sodium 121mg
5%
Total Carbs

38.4g

13%
Fiber

1.5g

6%
Sugars 29.3g
Protein

3.2g

Vitamin A 8%
Vitamin C 0%
Calcium 3%
Iron 5%