These cookies are special. They got a pass to jump to the front of the line, cutting in front of some sandwiches, risotto, an Asian stir fry, and lots of other tasty treats.
Why? Two reasons.
1) They are just
that
good. You must go make them now.
2) It's my birthday, and I can do what I want.
I think those are two fairly solid reasons, no?
Regardless, these are beyond easy to throw together, and I just can't come up with a good reason for you not to make them. Especially when the hubby is already telling me I need to make more -- before the first batch is even gone. Maybe if he quit eating them for breakfast they would stick around a little longer... but I digress.
Oh, and another reason:
3) It's October and these cookies are
pink
. Win. Now go make them for a bake sale or something (then decide you are going to keep half because they are so good).
White Chocolate Raspberry Cheesecake Cookies
Adapted from:
8 ounces

reduced-fat cream cheese

, at room temperature
1
egg
1 (17.5 ounce) package
sugar cookie mix
2/3 cup

raspberry preserves

(such as Polander's)
1/2 cup
white chocolate chips
Preheat over to 350 degrees F. Line baking sheets with parchment paper; set aside.

In a large mixing bowl, beat the cream cheese until soft and fluffy with a mixer. Add the egg and mix until fully incorporated. Slowly mix in the cookie mix until fully combined. Stir in the raspberry preserves and white chocolate chips until mixed well throughout.

Using a size 50 cookie scoop (or a heaping tablespoon), drop balls of dough about 2 inches apart onto the baking sheets. Lightly flatten with the back of the scoop. Bake for 12-15 minutes, or until the edges start to turn lightly golden. Let cookies rest on baking sheet for 1-2 minutes, then transfer to a wire rack to cool.
Makes:
30 cookies
Just trust me on these. I know they're made with a mix (and I am no fan of the sugar cookie mix by itself), but after the cream cheese and preserves are added, you can't tell at all. These cookies are true to their name. You definitely get the white chocolate, the raspberry,
and
the tangy cream cheese flavors. All in one little cookie. I mean, seriously, what more could you ask for?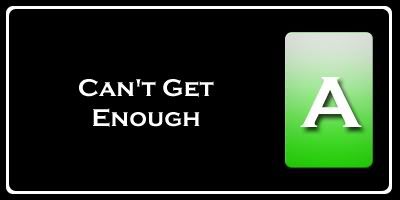 Nutrition Facts
Serving Size 36g
Amount per serving
Calories

122

Calories from fat 38
% Daily Value
Total Fat

4.2g

6%
Saturated Fat

2.0g

10%
Trans Fat 0.6g
10%
Cholesterol

12mg

4%
Sodium 87mg
4%
Total Carbs

19.8g

7%
Sugars 12.3g
Protein

1.8g

Vitamin A 2%
Vitamin C 1%
Calcium 1%
Iron 2%