Ever since fall hit (okay, ever since I had to
sit around a chilly house
) I started craving a warm satisfying drink from my childhood.
I am by no means a "tea" drinker. Quite the opposite in fact. I really can't stand it when it's by itself. However, when mixed with other flavors, by all means, count me in. I like to call this tea version fall-in-a-cup. Because that is exactly what comes to mind anytime I think about it or smell the mix with its cinnamon and cloves. It just doesn't seem right to bust this out in the middle of summer.
It's for comfy pants and sweatshirts.
And being wrapped in layers of blankets. While it's raining.
And smelling fall. Burning leaf piles and all.
Russian Tea
Adapted from:
1 cup
powdered Tang
1/2 cup

powdered lemonade

(such as Country Time)
1/4 cup
unsweetened instant tea
1/4 cup
sugar
1/4 heaping teaspoon
ground cloves
1/2 heaping teaspoon
ground cinnamon
In a large ziploc bag, combine all the ingredients. Shake well to mix. Pour into storage container. To use, stir 2 tablespoons powder into about 10 ounces (a coffee mug) of hot water.
Makes:
2 cups
(serving size: 2 tablespoons)
Now I'm sure there are recipes out there for this same drink that are "all-natural"/"non-processed" -- basically they don't use the powdered beverages in the mix. However, that usually entails fresh items, and quite frankly, that involves time. And usually when I'm craving this drink, I am not in the mood to be putzing about the kitchen. So, this version of the drink works perfectly for me.
Believe it or not, I actually found the original recipe to be a tad on the sweet side. I know,
I
thought something was too sweet? What is the world coming to? In order to fix this, I scaled back the sugar by half and have reflected the change in the recipe above. If the final product doesn't taste sweet enough for you, simply add in up to another 1/4 cup of sugar.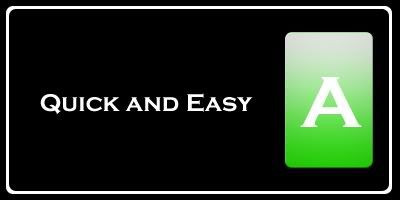 Nutrition Facts
Serving Size 25g
Amount per serving
Calories

83

Calories from fat 0
% Daily Value
Total Fat

0.0g

0%
Saturated Fat

0.0g

0%
Cholesterol

0mg

0%
Sodium 57mg
2%
Total Carbs

18.4g

6%
Sugars 18.1g
Protein

0.1g

Vitamin A 28%
Vitamin C 287%
Calcium 30%
Iron 0%