I've warned you
. I'm on a slow cooker streak here. Mostly because
I'm lazy
we've had soccer practice, which has left little time for meal prep and cooking when we get home. And when we get home, we are usually hungry.
No, starving.
That is why it is of the utmost importance to have something that is practically ready to go (or maybe 5 minutes of work) once we do get home. Hungry hubby = cranky hubby. And nobody likes one of those.
Pulled pork can definitely bring on a big yawn-seen-that-a-million-times factor, but the fact that pepperoncinis were added caught my eye. Spicy pulled pork? Now that's something I hadn't thought of before, well without the addition of spicy barbecue sauce that is. Count me in.
Italian Pepperoncini Pork Sandwiches
Adapted from:
1 1/2 pounds
pork shoulder
2 (1 ounce) packages

dry Italian dressing mix

, such as Good Seasons
1 (16 ounce) jar

pepperoncini peppers

, whole or sliced
6 slices
Provolone cheese
6
hamburger buns
Line a slow cooker with a liner. Place the pork in the slow cooker; sprinkle with dry dressing mix. Pour the jar of peppers with juice into the slow cooker. Cook on low for 6-8 hours, or until the pork shreds easily.

Remove pork from slow cooker and shred with two forks, discarding any extra fat and bone. Place shredded pork in a large bowl. If whole pepperoncini are used, remove the stems and slice. Mix pepperoncinis into the pork.

Serve on hamburger buns topped with a slice of Provolone cheese.
Serves:
6
While I had high hopes that these would be nice and spicy, the pepperoncinis let me down a bit. This is definitely more spicy than regular ol' pulled pork, but if you're going for
spicy
, this was more on the mild side. Adam said he got a bit of heat, but I didn't really notice any. Next time I think I'll switch up which peppers I'm using.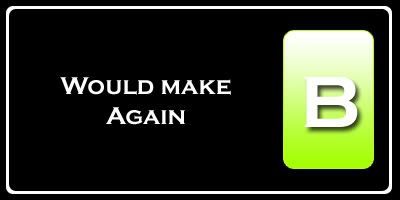 Nutrition Facts
Serving Size 269g
Amount per serving
Calories

584

Calories from fat 305
% Daily Value
Total Fat

33.9g

52%
Saturated Fat

14.2g

71%
Cholesterol

121mg

40%
Sodium 1831mg
76%
Total Carbs

30.2g

10%
Fiber

2.0g

8%
Sugars 2.9g
Protein

38.0g

Vitamin A 5%
Vitamin C 1%
Calcium 30%
Iron 17%