Somebody help. The cookies are eating each other again.
On second thought... nevermind. I think I can handle it.
Don't get me wrong now, I thought the
Oreo-Stuffed Chocolate Chip Cookies
were amazing. Fantastic. But despite all their ridiculous awesomeness, it got me thinking. What if we did this with one of the best flavor combinations out there? Peanut butter and chocolate of course! And this has nothing to do with the fact I might be slightly
obsessed
addicted
in love with Peanut Butter Oreos. Okay, maybe a little.
It's a good thing I made these when I did. I was out of stuff to eat for breakfast. Well, unless you count things such as cereal, or oatmeal, or fruit. You know, the food you
should
be eating instead. Eh, I'll get to those after I take care of these first. Which will take me all of one day. Maybe.
Peanut Butter Oreo Cookies
Adapted from: &
1 cup (2 sticks)
unsalted butter
1 cup
peanut butter
1 cup
granulated sugar
1 cup

brown sugar

, packed
2
eggs
3 cups
all-purpose flour
1 teaspoon
baking powder
1/2 teaspoon
salt
1 1/2 teaspoons
baking soda
28

Peanut Butter Oreos

(1 package)
In the large work bowl of a mixer, cream together the butter, peanut butter, and both sugars until smooth. Add eggs, one at a time, making sure each is fully mixed in.

In a medium bowl, stir together the flour, baking powder, salt, and baking soda. Slowly stir in flour mixture, 1/3 at a time until completely incorporated. Refrigerate dough for 1 hour.

Preheat oven to 375 degrees F. Line two baking sheets with parchment paper.

Place 1 tablespoon of cooking dough on top of an Oreo cookie. Place a second tablespoon underneath. Gently press the dough down around the Oreo, sealing the cookie dough edges together so that no Oreo shows through. Transfer the cookie to a prepared baking sheet and repeat, leaving about 1 1/2 inches between each cookie. Bake for 10-12 minutes, or until cookies have just started to brown around the edges. Cool on baking sheet for 5 minutes, then transfer to a cooling rack.
Serves:
28
Peanut Butter Oreo cookies + 6 peanut butter cookies
These might be even
more
ridiculous than the previous ones, if that's possible. Although they are definitely for the die-hard peanut butter chocolate fans. You really shouldn't waste these on people who are on the fence or fair-weather friends of peanut butter. It's just not right. (That means you hubby). Excuse me while I go off to hide these now.
I highly recommend tossing them in the microwave for about 5 seconds or so, just enough to give them that fresh out of the oven taste again. Unless you already ate them all when they came out of the oven -- I wouldn't blame you.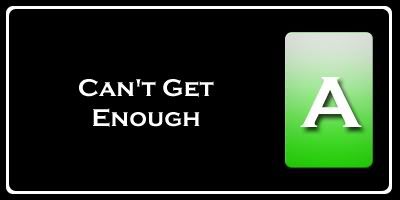 Nutrition Facts - PB Oreo Cookies
Amount per serving
Calories

335

Calories from fat 149
% Daily Value
Total Fat

16.6g

26%
Saturated Fat

6.3g

32%
Cholesterol

25mg

8%
Sodium 358mg
15%
Total Carbs

45.0g

15%
Dietary Fiber

1.8g

7%
Sugars

24.8g

Protein

5.4g

Vitamin A 4%
Vitamin C 0%
Calcium 2%
Iron 14%