Lately, it seems as though I've seen nut butters popping up everywhere. Almond butter, peanut butter, and every type of variation in between. Of course, I get that itch to try it out. And why not? It's no secret I'm a peanut butter-holic, although it's not my favorite nut. No, that title is a toss up between cashews and pistachios. If peanut butter is so good, what if I made a nut butter out of my favorite nut? It would have to be awesome, right?
The nut butter-making process seemed simple enough: 1) Choose your nuts (unsalted and not roasted); 2) Blanch and roast nuts (if desired); and 3) Toss nuts in food processor and let 'er go. I should know better by now. Things that seem so simple I tend to make much more difficult. This was more my process:
1) Purchase nuts. The wrong ones (i.e. salted and roasted).
2) Pick some of the most difficult nuts to work with. Spend 30+ minutes and two sore fingers later shelling pistachios.
3) Blanch pistachios.
4) Rub pistachios with towel, then go through and de-skin each one.
5) Skip the roasting part since they've already been roasted once.
6) Put in food processor and turn on. Let go for 5 minutes, 10 minutes... give the food processor a break as it's getting kind of hot. Still lumpy.
7) Keep processing nuts on and off for another 10 minutes. Still lumpy. Give up for the day.
8) Put nuts in blender and attempt to process nuts that way for about 5-10 minutes. Better, but still not silky smooth butter.
9) Add a bit of oil. Doesn't really work.
10) Add more oil. Still doesn't really work.
11) Get the bright idea that white chocolate would help smooth it out and taste good. Taste good, yes, help smooth it out, only a bit.
12) Give up and eat it anyways.
Don't be jealous now, it takes massive skills to add all those additional steps to what was supposed to be a three-step process -- and still get lumpy nut butter.
Eh, I'm not giving up though. Despite it not being a lusciously smooth butter, I've still got plans for this stuff. Unless my spoon gets to it first.
White Chocolate Pistachio Butter
Original Recipe
2 cups shelled Pistachios, unsalted & non-roasted
1 tablespoon canola oil
4 ounces white chocolate, melted
Bring a medium saucepan of water to boil over high heat. Add the shelled pistachios and boil for 2 minutes. Drain.
Pour the pistachios out onto a towel, and rub back and forth (to help loosen skins). Peel the remaining skins off each nut.
Transfer pistachios to a food processor, and process for 10 minutes. Add oil if necessary then process for an additional 5 minutes.
Pour the white chocolate into the food processor and process until fully incorporated and the butter is as smooth as possible.
Store in the refrigerator.
Makes: 1 1/2 cups nut butter (serving size: 2 tablespoons)
Even though I ended up with lumpy butter (after much more than 15 minutes of processing), the flavor of this nut butter was delicious. White chocolate and pistachios play oh-so-nice together. I really wish this had turned out how I wanted, but, it's a learning process I guess. Now I just want to move on to the next kind. That's right, I'm looking at you lonely jar of peanuts sitting on the counter...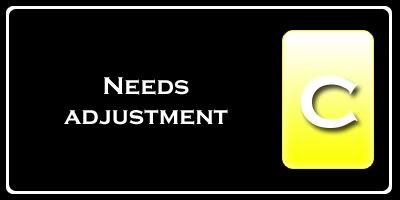 Nutrition Facts
Amount per serving
Calories 90
Calories from fat 61
% Daily Value
Total Fat 6.8g
11%
Saturated Fat 1.5g
8%
Trans Fat 0.0g
Cholesterol 1mg
0%
Sodium 4mg
0%
Total Carbs 5.8g
2%
Dietary Fiber 1.1g
4%
Sugars 3.6g
Protein 2.5g
Vitamin A 1%
Vitamin C 1%
Calcium 2%
Iron 3%