I think I finally calmed
my sweet tooth
down. For now anyways. Do you see all this lovely green? Green = veggies and lovely herbs.
Whenever I think of pasta (or gnocchi), pesto isn't usually the first sauce that jumps to mind. Instead, it's usually some variation of a red or white sauce. Yet every time I have pesto, I can't believe I don't eat it more often. It's so good. (Although it might have to do with the fact that it's close to $6 for a container of pre-made pesto, or $3 for maybe 1/2 a cup of basil. Kind of pricey.)
This week I was going for quick and easy in the kitchen.
For some reason I just wasn't in the mood to spend lots of time in the kitchen loving on some dinner. This meal was just the ticket. It pretty much involves boiling water, cooking the gnocchi, then stirring in the remaining ingredients. Pretty dang simple. It easily took me less than 10 minutes to get this on the table after the water came to a boil. That's a win-win recipe for me. Delicious and fast.
Creamy Pesto Gnocchi with Peas and Ricotta
Adapted from:
16 ounces

frozen

gnocchi
1/2 pound

frozen

peas
8 ounces (1 cup)
pesto
1/4 cup
whipping cream
1/4 cup
low-fat ricotta
1 teaspoon
ground black pepper
Place the frozen peas in a small bowl with two tablespoons water. Microwave on high 3-4 minutes or until completely thawed and warm.

Bring a medium pot of water to a boil over hight heat. Cook the gnocchi according to the package directions. Drain. Return to pot. Lower heat to medium, and add the pesto and cream and cook for 2-3 minutes. Stir in peas. Serve topped with 1 tablespoon ricotta and 1/4 teaspoon pepper.
Makes:
4
Seeing as this dish had pesto and gnocchi, I was one happy camper. The trick with the peas for this dish (when heating them from frozen) is to simply thaw them, then cook until warm. I'm pretty sure the packaging mentioned cooking for 4 minutes, stirring, then cooking for another 3. Um, no. A quick 3 or so minutes on high leaves the peas still crisp and fresh. Not some soggy old looking things. I'm not a huge fan of mushy overcooked peas -- or any veggie for that matter, really. But maybe that's just me. :)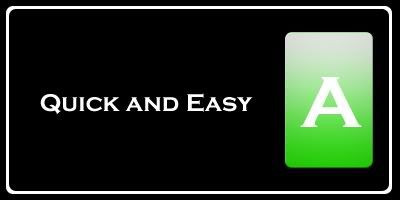 Nutrition Facts
Amount per serving
Calories

527

Calories from fat 341
% Daily Value
Total Fat

37.9g

58%
Saturated Fat

12.1g

61%
Trans Fat 0.0g
Cholesterol

56mg

19%
Sodium 876mg
37%
Total Carbs

34.4g

11%
Dietary Fiber

6.2g

26%
Sugars

8.2g

Protein

13.6g

Vitamin A 54%
Vitamin C 15%
Calcium 20%
Iron 15%