Ridiculous. Decadent. Insane. Gargantuan.
Really.
You just have to trust me on this one. It's a cookie inside of a cookie. How can it
not
be amazing?
There's not really a whole lot else to say. Except maybe - Wow. Combining two of my favorite cookies into one? Ingenious!
Oreo-Stuffed Chocolate Chip Cookies
Adapted from:
Picky Palate
1 cup (2 sticks) butter, at room temperature
3/4 cup packed light brown sugar
1 cup granulated sugar
2 large eggs, at room temperature
1 tablespoon vanilla extract
3 1/2 cups all-purpose flour
1 teaspoon salt
1 teaspoon baking soda
10 ounces semi-sweet chocolate chips
27 Double Stuf Oreo cookies (about 1 package)
Preheat oven to 350 degrees F. Line two baking sheets with parchment paper; set aside.
In the large work bowl of a mixer, cream together the butter and sugars until light and fluffy. Add eggs and vanilla, and mix until combined.
In a medium bowl, stir together the flour, salt and baking soda. Add the dry ingredients to the butter mixture 1 cup at a time, making sure flour is incorporated before adding more. Mix in chocolate chips.
Place 1 tablespoon of cooking dough on top of an Oreo cookie. Place a second tablespoon underneath. Gently press the dough down around the Oreo, sealing the cookie dough edges together so that no Oreo shows through. Transfer the cookie to a prepared baking sheet and repeat, leaving about 1 1/2 inches between each cookie. Bake for 10-13 minutes, or until cookies are a pale golden brown. Cool on baking sheet for 5 minutes, then transfer to a cooling rack.
Makes: about 27 cookies
Adam and I were having company over for dinner on Friday, and I wasn't really in the mood to make anything too crazy or fancy for dessert. I had a few suggestions for either stuffed cookies or a trifle, both of which sounded tasty and easy. So I called Adam and asked if he had a preference. The Oreo-Stuffed Chocolate Chip cookie was the first option... we didn't even get to option B. "Oh my. That sounds so good. Make that." was all I heard. So cookies it was.
These actually came together and were much easier than I had anticipated. And yes, there is definitely a reason these are popping up all over the web, they are really just that good. You really need to get on board and try these -- now.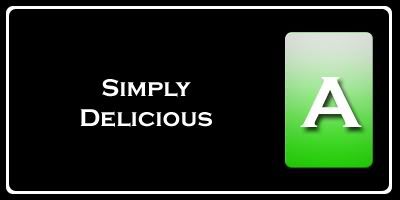 Nutrition Facts
Amount per serving
Calories 264
Calories from fat 106
% Daily Value
Total Fat 11.8g
18%
Saturated Fat 5.6g
28%
Trans Fat 0.5g
Cholesterol 34mg
11%
Sodium 269mg
11%
Total Carbs 37.2g
12%
Dietary Fiber 1.1g
4%
Sugars 19.5g
Protein 3.1g
Vitamin A 5%
Vitamin C 0%
Calcium 1%
Iron 8%