So continuing on with my easy-peasy dinner week...
Right now I am in love with goat cheese and feta. Mix it with tomatoes, red peppers, basil and/or spinach, and it sounds golden to me. Pair it with some pasta (because, well, pasta is awesome) and add in some beans for that extra filling power and you've got yourself a solid meal. Not to mention fast. And low in dishes. A pot, a skillet, and a cutting board, that's it. About twenty dishes less than I normal use, which makes for a very happy dishwasher -- aka Adam.
It's meals like this that are so simple and so fast that really make me wonder why people go out to eat all the time. (Side note: I am totally not against eating out, there are certain days it's a necessity. I'm referring to never setting foot inside the kitchen because going out to eat is just "so much faster" and they "don't have time" to cook.) Really? This meal takes maybe 20 minutes, tops -- which includes the time it takes to bring the water to a boil. Which is pretty much twice as fast as it takes us to figure out where we're going, get our shoes on, drive to the restaurant, order... you get the idea.
And
I know what just went into my meal, no substitutions and finger crossing to hope they didn't forget to leave the *insert ingredient I don't like here* off. Alright, and off the soapbox now...
Pasta with Feta, Tomatoes, and White Beans
Adapted from:
8 ounces
penne
(or other medium-sized pasta)
2 (14.5 ounce) cans
Italian-style diced tomatoes
1 (15 ounce) can
white cannellini beans
, drained and rinsed
4 ounces

fresh

baby spinach
1/2 cup

crumbled

feta cheese
1 teaspoon

crumbled

ground black pepper
Bring a large pot of water to boil over high heat. Cook pasta to al dente according to package directions. Drain.

Meanwhile, in a large non-stick skillet over medium-high heat, add tomatoes and beans. Bring to a boil, then reduce heat and simmer for 10 minutes. Add spinach and pasta, tossing for about 2 minutes until spinach starts to wilt. Serve sprinkled with 2 tablespoons feta and 1/4 teaspoon black pepper.
Serves:
4
Adam and I both really enjoyed this dish. The only thing I might add in the next go-around is some hot Italian sausage, but it's really still a great dish without it. I'm kind of sad I've already eaten my leftovers.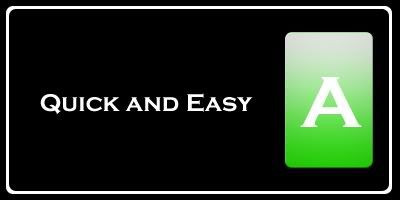 Nutrition Facts
Amount per serving
Calories

363

Calories from fat 49
% Daily Value
Total Fat

5.4g

8%
Saturated Fat

3.0g

15%
Cholesterol

58mg

19%
Sodium 1010mg
42%
Total Carbs

62.4g

21%
Dietary Fiber

7.4g

30%
Sugars

11.4g

Protein

17.5g

Vitamin A 66%
Vitamin C 48%
Calcium 26%
Iron 35%