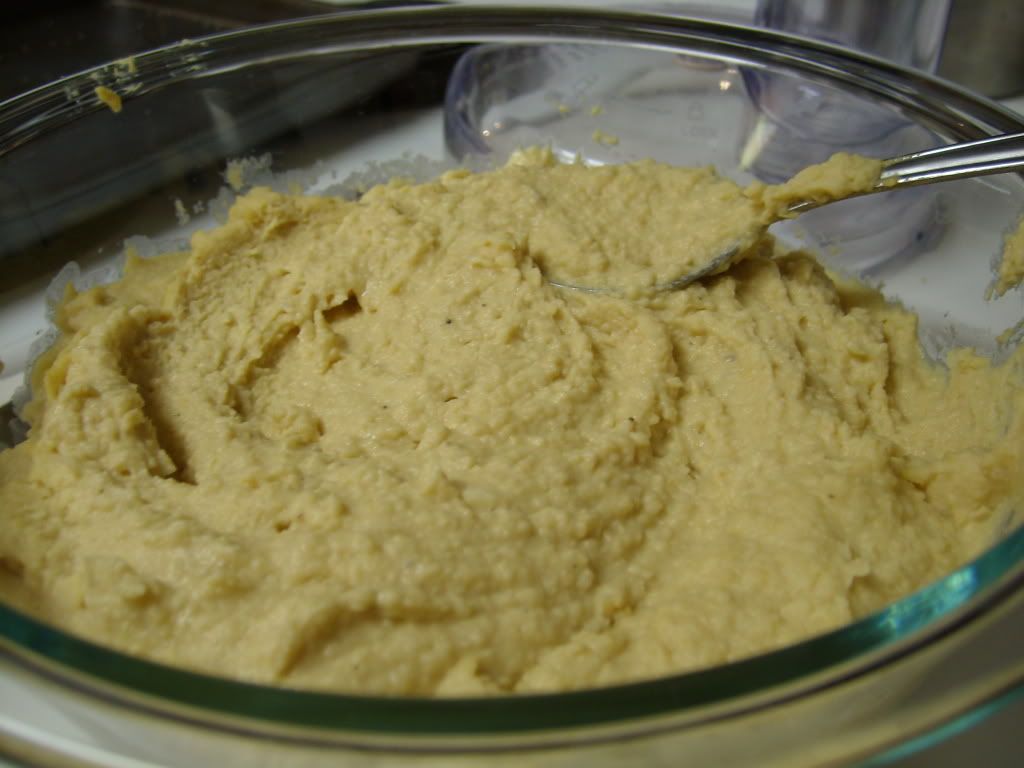 I love hummus. I didn't love hummus oh, about 2 years ago when I didn't even know about it. What a crime. And then my sister introduced me to the good stuff. Not just regular old hummus, but the spicy red pepper kind. How yummy.
So when Adam's parents came to visit us, I decided that we also needed a savory type snack to go along with the
Chocolate-Chip Cookie Brownies
. I saw this recipe back in November, and decided this was the perfect chance to try it out. (Sorry, but all my pics are just of the traditional hummus. It was about 11:00pm and I had to get up at 5:30 the next morning for work, so I was a bit rushed.)
Spicy Red Pepper Hummus
2 red bell peppers
2 teaspoons chile paste with garlic (such as sambal oelek)
1/2 teaspoon paprika
1/8 teaspoon ground red pepper
Traditional Hummus
Cut bell peppers in half lengthwise; discard seeds and membranes. Place pepper halves, skin sides up, on a foil-lined baking sheet; flatten with hand. Broil 15 minutes or until blackened. Place in a zip-top plastic bag; seal. Let stand 10 minutes. Peel and cut into strips.
Combine bell peppers, chile paste, paprika, and ground red pepper in a food processor; pulse until smooth. Transfer pepper mixture to a serving bowl; stir in Traditional Hummus.

Serves: 64 (serving size is 2 tbsp)


Traditional Hummus
2 (15.5-ounce) cans no-salt-added chickpeas (garbanzo beans), rinsed and drained
2 garlic cloves, crushed
1/2 cup water
1/4 cup tahini (sesame seed paste that's fairly expensive)
3 tablespoons fresh lemon juice
2 tablespoons extra-virgin olive oil
3/4 teaspoon salt
1/4 teaspoon black pepper
Place beans and garlic in a food processor; pulse 5 times or until chopped. Add 1/2 cup water and remaining ingredients; pulse until smooth, scraping down sides as needed.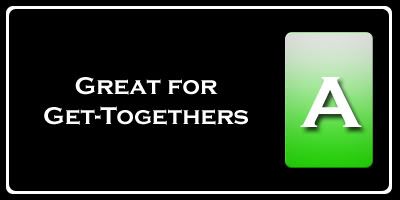 And you can't have hummus without pita chips. Okay, you can, but it's really just not as good.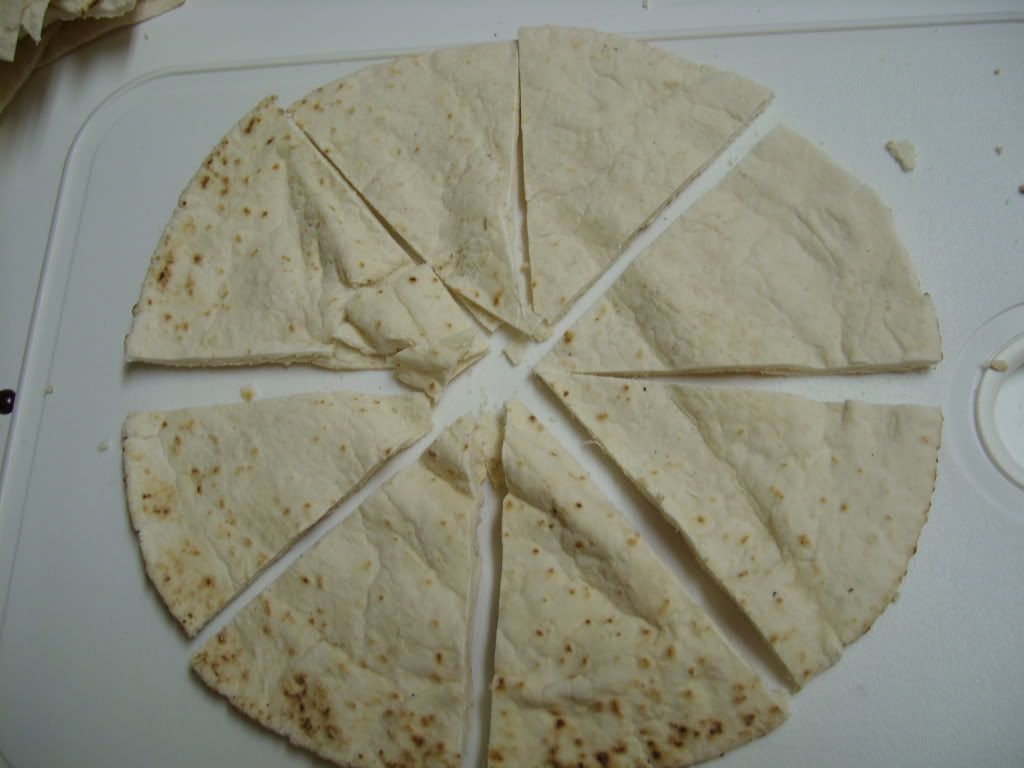 Spicy Baked Pita Chips
6 (6-inch) pitas
Cooking spray
1/2 teaspoon kosher salt
1/4 teaspoon garlic powder
1/8 teaspoon ground red pepper
1/8 teaspoon freshly ground black pepper
Preheat oven to 350°.
Cut each pita into 8 wedges; separate each wedge into 2 pieces. Arrange wedges in a single layer on 2 jelly-roll pans coated with cooking spray. Lightly coat wedges with cooking spray. Combine salt and remaining ingredients in a small bowl; sprinkle wedges evenly with spice mixture. Bake at 350° for 13 minutes or until crisp and golden brown.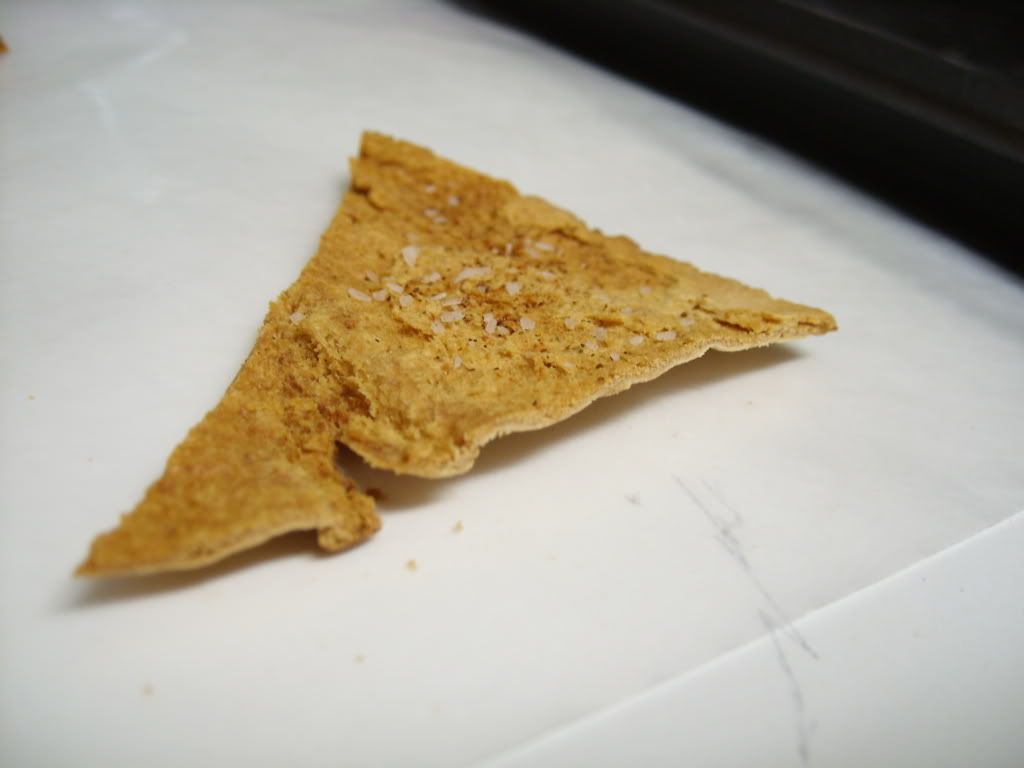 Homemade hummus = good idea. Homemade pita chips = not so much of a good idea. The chips were definitely overcooked (or at least tasted that way), and way too thin for my liking. I think I'll just stick with Stacy's.




Nutrition Facts - Spicy Red Pepper Hummus
Amount per serving
Calories 61
Calories from fat 16
% Daily Value


Total Fat 1.8g
3%


Cholesterol 0mg
0%


Sodium 33mg
1%


Total Carbs 8.9g
3%


Dietary Fiber 2.6g
10%


Sugars 1.6g


Protein 2.9g


Vitamin A 3%
Vitamin C 10%


Calcium 2%
Iron 5%