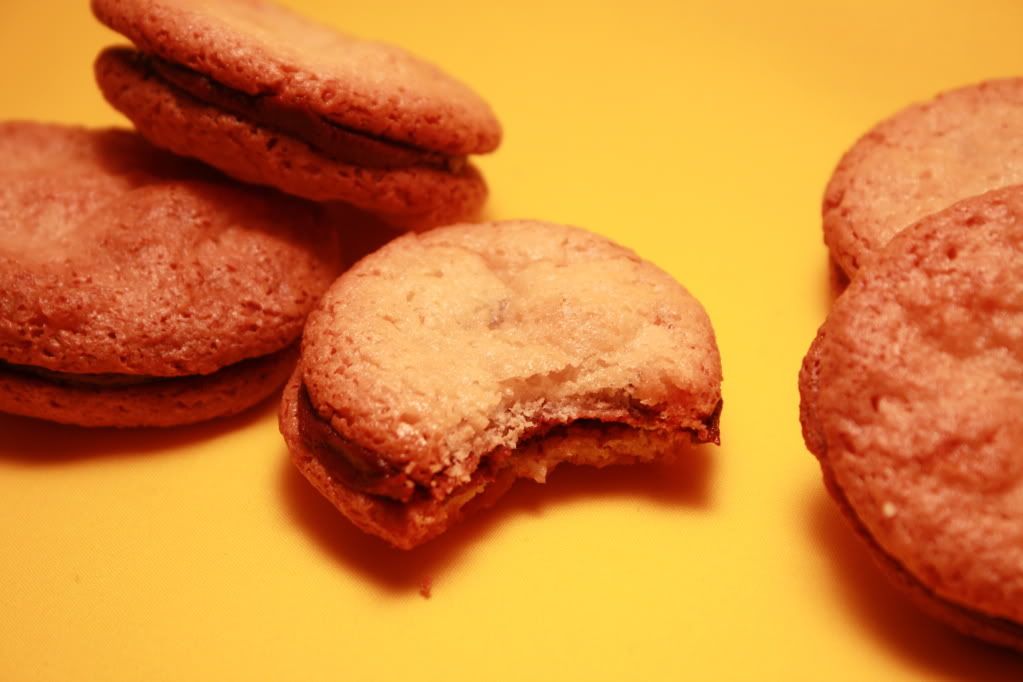 I never really discovered how awesome almond flavoring is until last year. Hmm, seems like I never discovered much of anything until last year. Where was I?
Despite falling in love with this flavoring, I haven't really had a chance (or excuse, however you look at it) to try out almond paste or marzipan. Almond paste is ground almonds or almond meal and sugar, typically 50-55%, with a small amount of cooking oil, heavy cream or corn syrup; added to bind the two ingredients, while marzipan consists mostly of just almond meal and sugar. (Gotta love
Wikipedia
.)
So when I saw that this recipe contained almond paste it of course peaked my interest.
And
it was only 4 ingredients for the cookies. Which is made in my food processor, of which all the parts are dishwasher safe -- even better.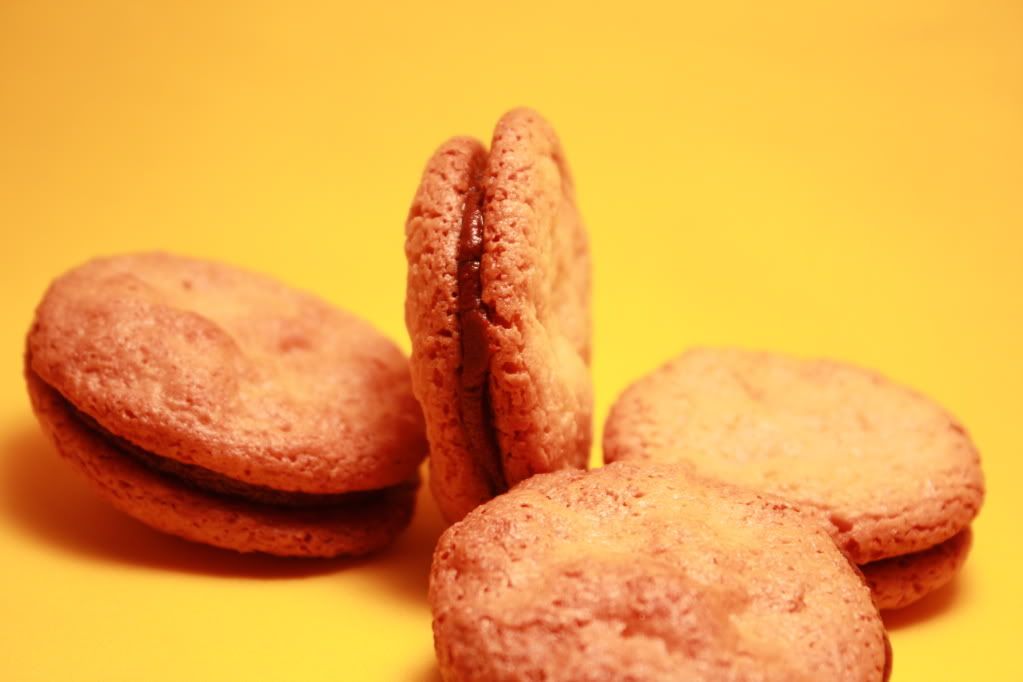 1 (7-ounce) tube pure almond paste (not marzipan; 3/4 cup)
1 cup sugar
Pinch of Kosher salt
2 large egg whites at room temperature for at least 30 minutes
Preheat oven to 300°F and place racks in the upper and lower thirds of your oven. Line two large sheet pans with parchment paper.
Pulse almond paste, sugar and salt in a food processor until broken up, then add egg whites and puree until smooth. Transfer batter to pastry bag fitted with a 3/8-inch tip and pipe 3/4-inch rounds (1/3 inch high) about 1-inch apart in pans. Dip a fingertip in water and gently tamp down any peaks.
Bake, rotating and switching position of pans halfway through, until golden and puffed, 15 to 18 minutes.
Let cookies cool almost completely in their pans. Once cool, remove from the parchment.
Cookies can be kept in an airtight container at room temperature for a day or two or frozen up to one month.
To make into sandwiches with a chocolate filling, melt about 3 oz. of chocolate and mix with 1-2 tbsp. of cream; let thicken.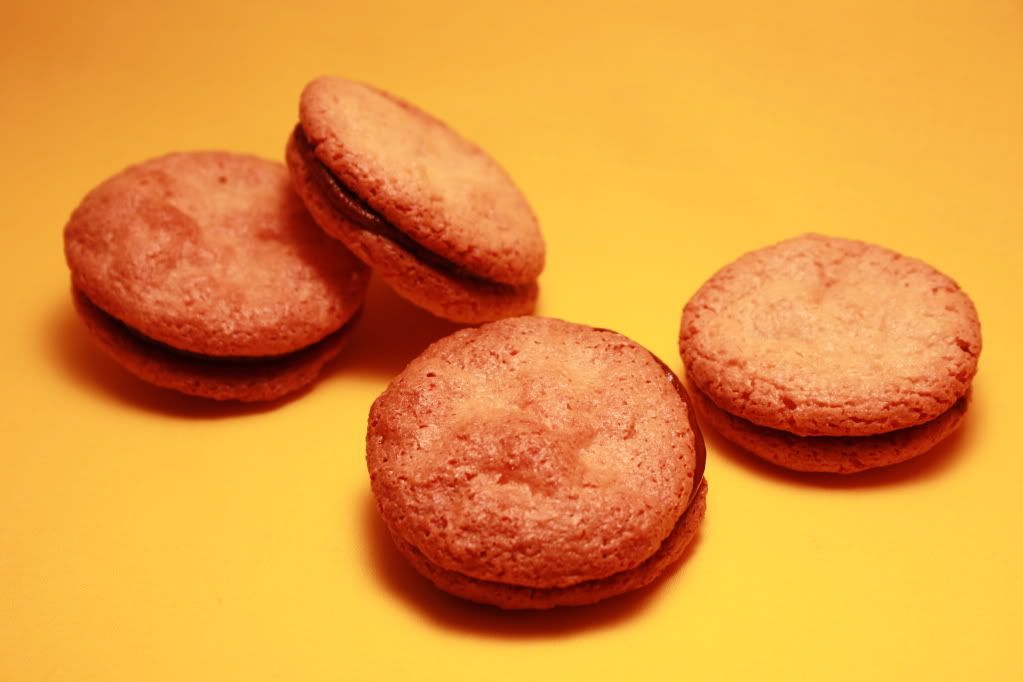 Were these easy? Definitely. Were they tasty? Not too bad. However, they are for sure chewy. I made the mistake of whipping these bad boys up a few days after Adam had a wisdom tooth extracted and he wasn't really able to eat them. It's not a bad chewy, it's just... super chewy. So they followed me to work and were polished off there (I knew those nurses were good for something...).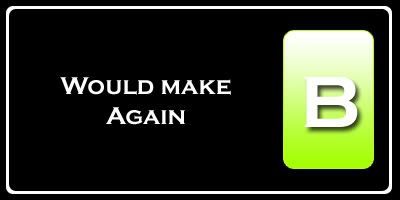 Nutrition Facts - Sandwich Cookies
Amount per serving
Calories 91
Calories from fat 30
% Daily Value
Total Fat 3.4g
5%
Saturated Fat 1.0g
5%
Trans Fat 0.0g
Cholesterol 1mg
0%
Sodium 16mg
1%
Total Carbs 14.4g
5%
Dietary Fiber 0.5g
2%
Sugars 13.2g
Protein 1.3g
Vitamin A 0%
Vitamin C 0%
Calcium 2%
Iron 1%