Gah, I hate days when my cooking/baking doesn't turn out. Mostly it's because I don't completely read through the directions -- or pay attention to what I am doing. (Well at least I learned that adding too much butter makes for really flat cookies.)
Good thing I didn't make this today. :) It actually turned out pretty good. And it's fairly easy to make (not a super quick meal, but still doesn't take forever to make either).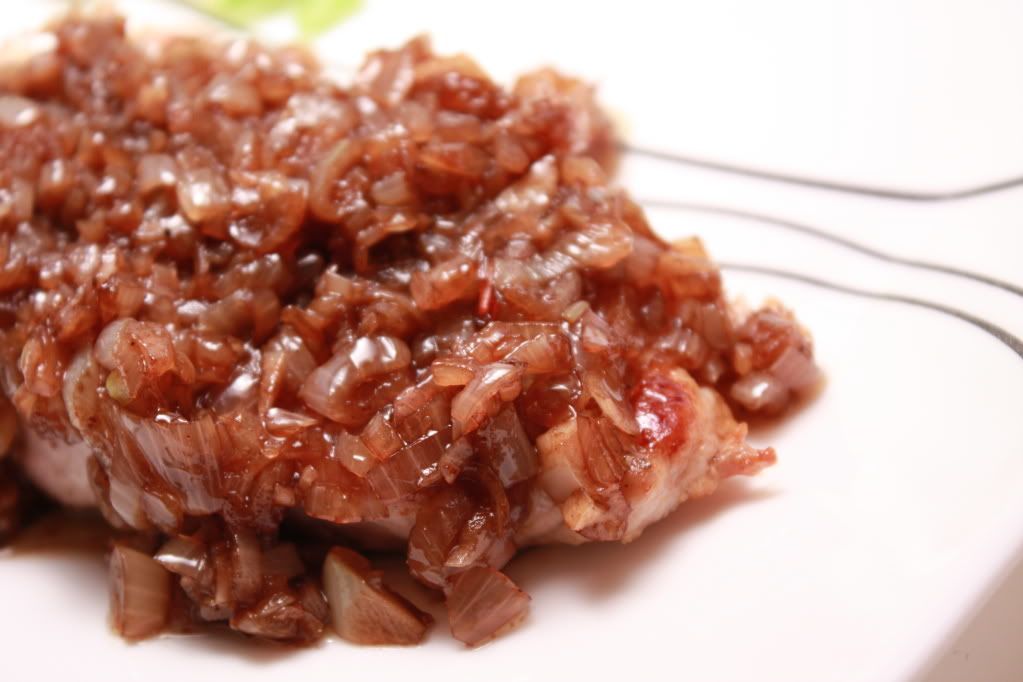 5 teaspoons olive oil, divided
1 (1-pound) pork tenderloin, trimmed and cut crosswise into (1/2-inch-thick) slices
1/2 teaspoon salt, divided
1/2 teaspoon freshly ground black pepper, divided
2 1/4 cups thinly sliced shallots (about 8)
1 garlic clove, minced
1/2 cup water
2 tablespoons balsamic vinegar
Heat 1 teaspoon oil in a large nonstick skillet over medium-high heat. Sprinkle pork with 1/4 teaspoon salt and 1/4 teaspoon pepper. Add pork to pan; cook 3 minutes on each side or until done. Remove from pan, and keep warm.
Add remaining 4 teaspoons oil to pan; reduce heat to medium. Add shallots to pan; cook 10 minutes or until tender, stirring occasionally. Add garlic; cook 2 minutes. Stir in 1/2 cup water and vinegar; simmer 6 minutes. Stir in remaining 1/4 teaspoon salt and remaining 1/4 teaspoon pepper. Spoon shallot mixture over pork. Serve immediately.
Serves: 4
If I remember correctly, I cooked the pork a little longer than 3 minutes on each side, but now that I have discovered our handy-dandy meat thermometer, I will definitely be using that more often!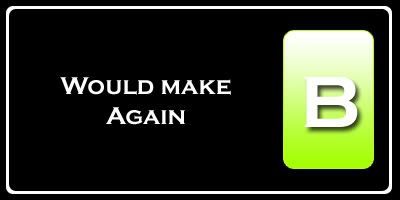 Nutrition Facts
Amount per serving
Calories 280
Calories from fat 87
% Daily Value


Total Fat 9.7g
15%


Saturated Fat 2.2g
11%


Trans Fat 0.0g


Cholesterol 83mg
28%


Sodium 368mg
15%


Total Carbs 15.6g
5%


Protein 32.0g


Vitamin A 21%
Vitamin C 12%


Calcium 4%
Iron 14%