Speaking of
comfort food
, I have been massively crushing on any and all kinds of soup as of late. It never fails, every time we go out to Panera, I get a large bowl of Chicken Noodle soup and a baguette. Even when it was 80+ degrees out in the middle of August.
Now that the weather is going full on chilly, it's time for everybody else to enjoy what I have been for months. For the past year or two, I keep telling myself I am going to try my hand at a butternut squash soup, and it never happens. Then squash is out of season and I'm forced to wait until the leaves starting turning colors again. Not this year.
I thought I had a recipe all picked out and ready to go when I got started, but one thought led to another, and all of a sudden it was totally and completely different. I just added a bit of this here, that there, and doesn't this sound like it would go in great with all the flavors? I have to admit, I'm not sure I've ever been happier with an original dish outcome.
Butternut Squash Soup
Original Recipe
1 medium to large

butternut squash

(about 4-5 pounds whole)
1 1/2 tablespoons
brown sugar
3 tablespoons

butter

, divided
1 stalk

celery

, diced
1 cup

onion

, diced
3 cloves

garlic

, minced
1 cup

carrots

, diced
4 cups
fat-free, reduced-sodium chicken broth
1/2 teaspoon
kosher salt
1/2 teaspoon
ground black pepper
1/4 heaping teaspoon
ground ginger
1/4 teaspoon
ground cinnamon
1/2 teaspoon
ground curry
1/8 teaspoon
ground nutmeg
1/2 teaspoon
ground cumin
1/4 cup
heavy cream
Preheat oven to 400 degrees F. Line a rimmed baking sheet with aluminum foil. Cut the squash in half lengthwise and scoop out the seeds. Top each half with 1 tablespoon butter (cut into pieces), and about 3-4 teaspoons of brown sugar. Place squash in oven and roast for 1 hour.

Once the squash is done roasting, melt the remaining 1 tablespoon butter in a large pot over medium heat. Add the celery, onion, garlic, and carrots. Saute for about 5 minutes, or until the vegetables begin to soften. Add the chicken broth to the pot. While the broth is coming to a simmer, scoop out the squash and add it to the pot, discarding the skin. Cover pot, reduce heat to medium-low and let simmer for 40 minutes.

Transfer mixture in batches to a blender to puree until smooth, or use a hand blender. Add seasonings and spices to taste (add more ginger or cayenne pepper if you want the soup to have a little kick). Stir in the heavy cream and serve.
Serves:
6
This soup is thick and hearty, and I added close to (if not more than) a 1/2 teaspoon of ginger, so it definitely had a bit of a bite to it. The flavors all come together -- the sweet mixed with the savory, in such a perfect fall-ish way. Almost for a minute making me wish winter baking wasn't just around the corner. (But who am I kidding, cookies trump soup any day.)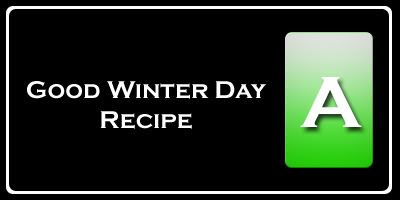 Nutrition Facts
Serving Size 444g
Amount per serving
Calories

202

Calories from fat 72
% Daily Value
Total Fat

8.0g

12%
Saturated Fat

4.9g

24%
Cholesterol

22mg

7%
Sodium 563mg
23%
Total Carbs

33.5g

11%
Fiber

5.7g

23%
Sugars 8.9g
Protein

3.7g

Vitamin A 549%
Vitamin C 85%
Calcium 13%
Iron 11%