Over the past few years I have learned one very important lesson: if you're going to make sweets, make sure you have a place to take the majority of the batch. Otherwise, it will all end up in your belly. Which, while delicious, is probably not the wisest idea.
Occasionally, Adam and I argue on this point. This was one of those times.
Of the 12 cinnamon rolls, I gave away 5, and I totally suffered the husband stink-eye look when I gave any of them away. But, there's no way we each need 6 of these rolls. As much as we want to eat them.
I first saw the idea for this over on
The Spiffy Cookie
and couldn't get the thought out of my head. Of course throwing some diced apple into cinnamon rolls makes perfect sense, why oh why did I not think of this before? It took me less than a week to get into the kitchen and make my own.
Caramel Apple Cinnamon Rolls
Adapted from:
1 cup

warm 1% milk

(105 - 115 degrees F)
2 1/4 teaspoons
active dry yeast
1/2 cup
granulated sugar
2

eggs

, at room temperature
1/3 cup

butter

, melted
1 teaspoon
kosher salt
4 1/2 cups
bread flour
1 cup

brown sugar

, packed
2 tablespoons
ground cinnamon
1/3 cup

butter

, softened
4

small apples

, peeled and diced
(I used McIntosh)
1/2 cup
whipping cream
1/3 cup
granulated sugar
1 cup
brown sugar
1 tablespoon
butter
In a large mixing bowl, stir together the milk, yeast, and 1 tablespoon granulated sugar. Let sit for 5-10 minutes, or until the top of the mixture is foamy. Mix in the eggs, melted butter, salt, and remaining 1/2 cup of granulated sugar. Slowly add in the flour, one cup at a time, until a soft dough forms. If using a stand mixer, switch out the paddle attachment for the dough hook, add any remaining flour, and knead on medium speed for 6-8 minutes. Otherwise, turn out the dough onto a lightly floured work surface, add any remaining flour, and knead for 8-10 minutes, or until dough is slightly tacky and elastic.

Coat a large bowl with cooking spray. Shape the dough into a ball, then transfer to the bowl and cover with plastic wrap. Place bowl in a warm, draft-free area and let dough rise until doubled, 1-2 hours.

While the dough is rising, combine 1 cup brown sugar and cinnamon in a small bowl; set aside. Once the dough has doubled in size, turn out onto a lightly floured work surface. Punch down, then let cover and rest for 10 minutes.

Roll dough out into a 16 x 21 inch rectangle. Spread 1/3 cup butter evenly across the dough leaving a 1/4-inch margin on the shorter sides. Sprinkle the brown sugar and cinnamon mixture evenly across the butter. Spread diced apples across the dough, making sure they are evenly spaced. Starting from a short side, roll dough up, pressing the final 1/4-inch margin of dough gently into the roll to seal. Cut dough with a serrated knife into 12 slices. Coat a 9 x 13 inch baking pan with cooking spray. Transfer the rolls to the pan. Cover pan with a towel and let the rolls rise until they have about doubled, 30 minutes.

Preheat oven to 400 degrees F. Bake rolls for 15 minutes, or until tops are golden brown. Let cool slightly.

Meanwhile, in a small saucepan over medium-low heat, combine whipping cream, 1/3 cup granulated sugar, 1 cup brown sugar, and 1 tablespoon butter. Cook until the butter is completely melted and sugars have dissolved.

Drizzle tops of warm rolls with caramel sauce.
Serves:
12
I ended up using 3 apples for my rolls, but I really think adding more would really bring out the apple flavor (this change is reflected in the ingredient list above). I also think I might play around with the caramel sauce next time as mine turned out pretty thin.
Even with these additional changes I might make, there was no denying that these were some very tasty rolls. Perfect for a chilly fall day.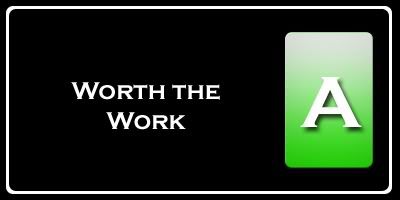 Nutrition Facts
Serving Size 183g
Amount per serving
Calories

480

Calories from fat 128
% Daily Value
Total Fat

14.3g

22%
Saturated Fat

8.5g

43%
Cholesterol

64mg

21%
Sodium 303mg
13%
Total Carbs

82.6g

28%
Fiber

3.2g

13%
Sugars 43.8g
Protein

7.2g

Vitamin A 10%
Vitamin C 4%
Calcium 8%
Iron 15%