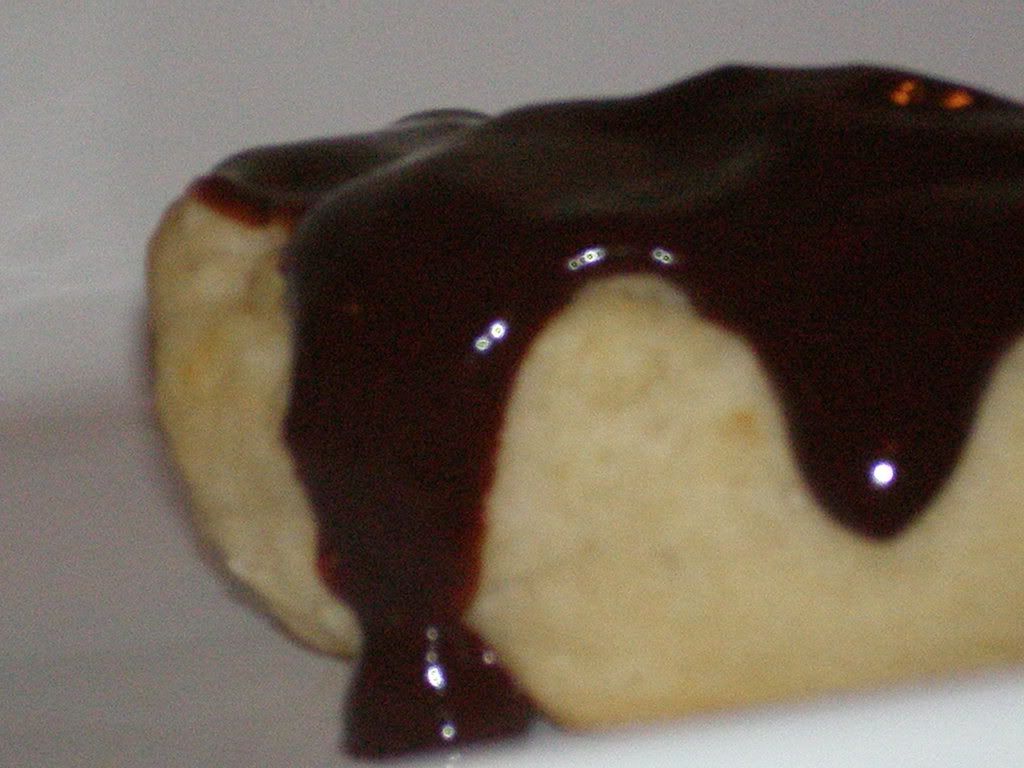 So I had an idea a few days ago for my roommate's bridal shower -- a pastry-type ball filled with pudding and fruit or something like that. Turns out that this little combination is a little bit more difficult to pull off than I expected.
I decided to use a regular pie crust (since I know it doesn't rise and holds its shape fairly well through cooking), and regular french vanilla pudding and raspberries. First off, the whole "ball" idea didn't work so hot. I kept squeezing out a lot of the pudding, which was frustrating me to no end. So I decided to switch it up, and make little bowls, then cover the top with another piece of pie crust. It worked a lot better.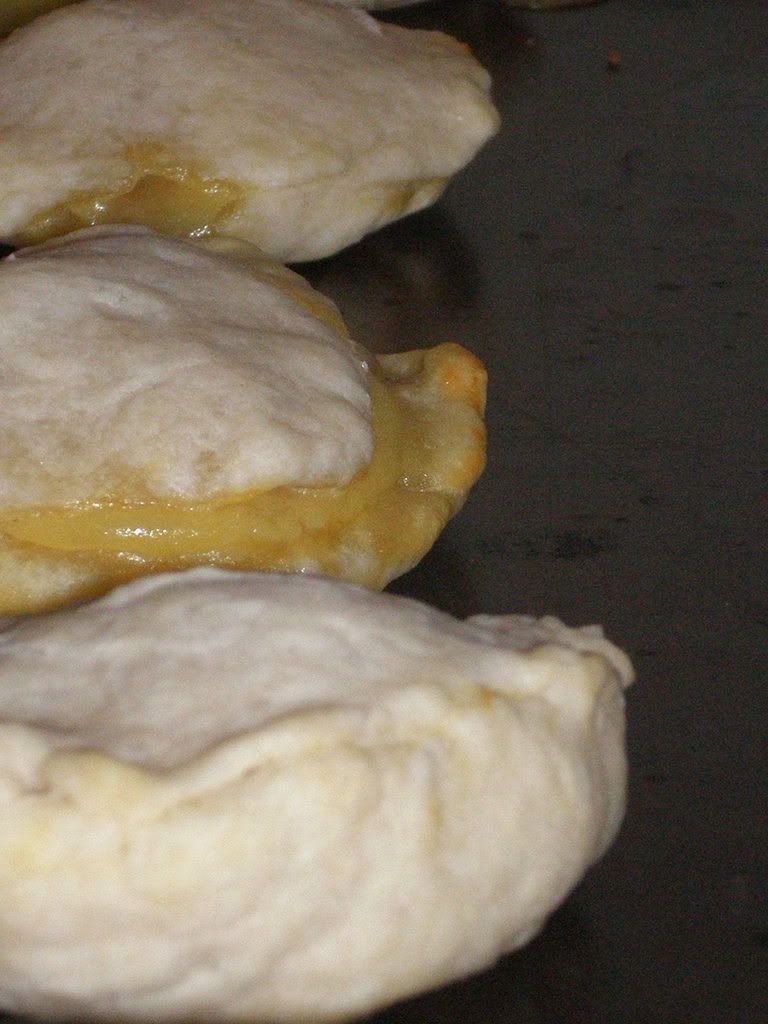 Except now I basically had made covered tartlets. Without a pan. So they looked pretty ugly and misshapen. Le sigh, I guess every idea isn't meant to come to fruition. However, ugly as they may have been, they were pretty tasty, so I may just have to splurge on a mini-tart pan for the party. Darn. :)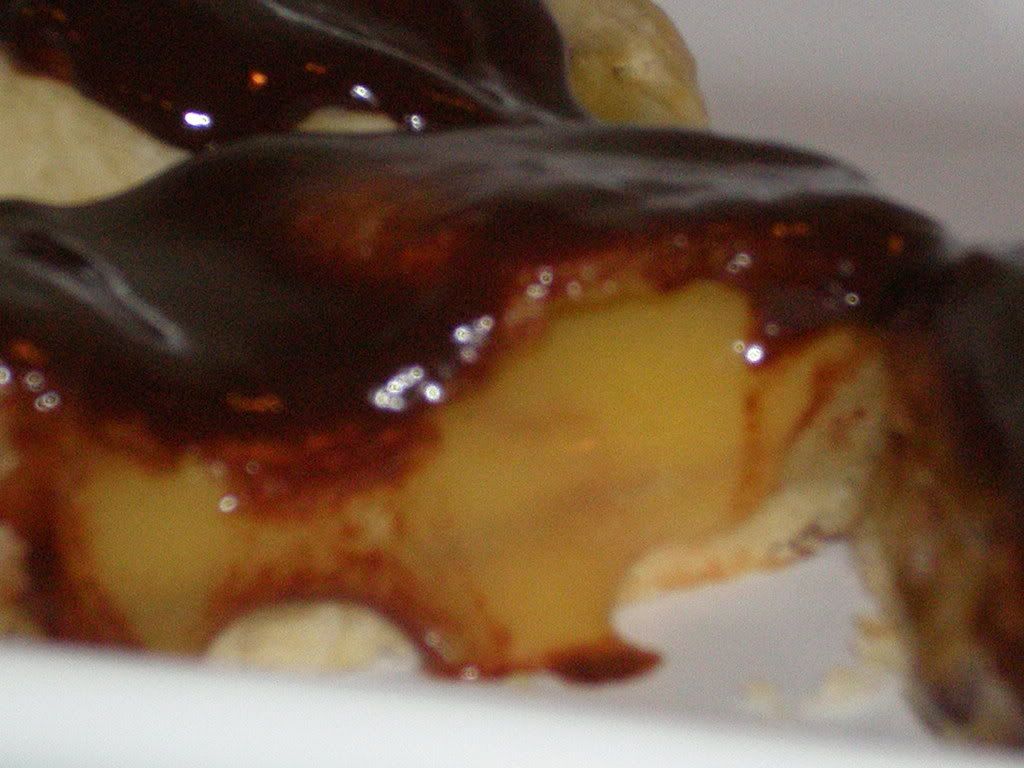 Chocolate-Covered Tartlets
Pie Crust:
1 c. all-purpose flour
1/2 tsp. salt
1/3 c. plus 1 tbsp. shortening (I used 3 1/3 tbsp. shortening and 3 tbsp. margarine)
2-3 tbsp. cold water
Filling:
1 pkg. Jell-o Instant French Vanilla Pudding
Raspberries
2 cups cold milk
Preheat oven to 400 degrees.
Mix flour and salt in bowl. Cut in shortening, then sprinkle in water until dough almost cleans side of bowl. Gather dough into ball. Tear off small sections of dough and form small cups.
Beat pudding mix into 2 cups cold milk in bowl with wire whisk for 2 minutes. Let sit for 5 minutes. Stir in raspberries.
Fill pie cups 2/3 of the way full with pudding/fruit mixture. Cover and seal with another piece of dough.

Bake for about 15 minutes or until crust is a light golden brown.
Chocolate Ganache
1 tbsp. heavy whipping cream
1/2 tbsp. unsalted butter
1 1/2 oz. semi-sweet chocolate, finely chopped
Heat cream and butter in saucepan over medium heat, until the butter is melted, and mixture is hot. Remove pan from heat and stir in chocolate, until melted and well combined.
Pour ganache over tartlets and let sit until chocolate is set and no longer runny. Enjoy!